Pablo over at flüssig magazine tipped us off to a rare 924GTP for sale in Germany, a template for what would ultimately become the 944. Sit back and enjoy another history lesson courtesy of our water-cooled Porsche guru.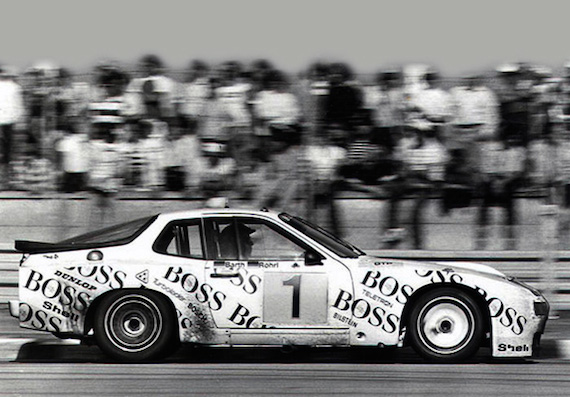 The 'P' stood for prototype…this car was the 944 prototype and secrecy had to be kept for two more weeks; the 924 GTP, chassis 924-006.
Under the hood, the engine was pure Porsche. Their first water-cooled four cylinder engine Typ 944/71 (internal designation Typ 949), derived from half of the 928's V8 but of completely new design, displacing 2.5 liters (2,479cc). Utilizing dry-sump lubrication and placed into the engine compartment at a 45 degree angle, this large capacity was obtained with huge 100 mm bores and a relatively short 78.9 mm stroke. But there was something a bit different going on above those bores…an all new sixteen valve head coupled with a KKK K28 exhaust driven turbocharger breathing in through an air to air intercooler.
Let's talk about the cylinder head since it bears special mention here. This was a one-off design by Dipl. Ing. Hans Metzger, and although you might think, "ah, so that's the one that they used for the 944S!"
And you'd be wrong.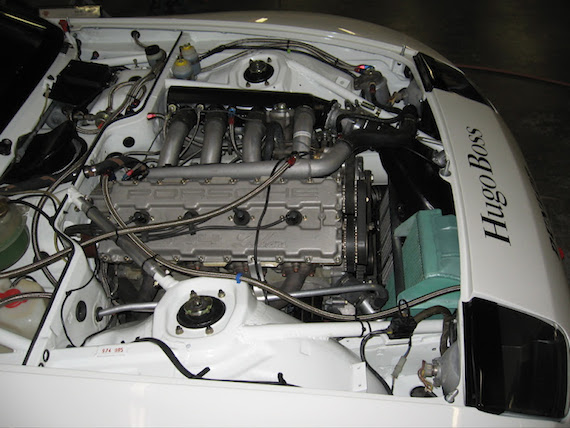 Year: 1981
Model: 924 GTP
Engine: 2.5 liter inline-4
Transmission: 5-speed manual
Mileage: N/A
Price: Inquire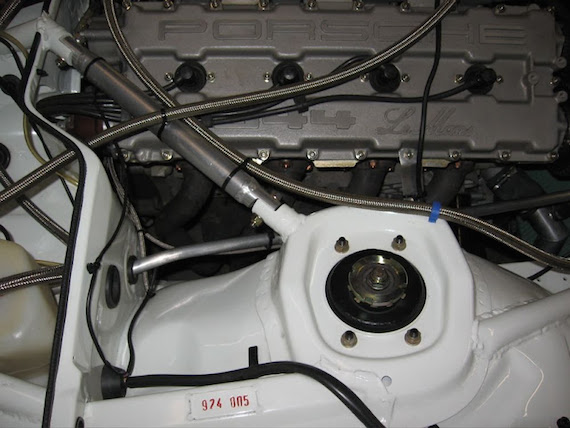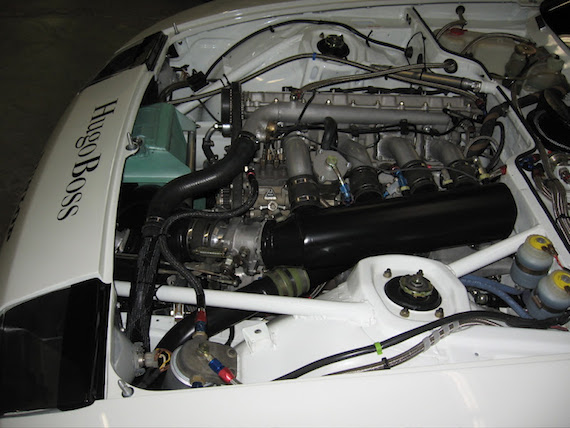 This head was nothing like the production version found in the S that came out six years later. First, it adapted "crossflow" cooling as opposed to "longitudinal" flow, second, both the intake and exhaust cams were driven by a Gilmer type toothed belt from the crankshaft pulley. The production four-valve version also had a Gilmer type toothed belt, but it drove the exhaust camshaft with a sprocket in the center pulling a chain to drive the sprocket on the intake camshaft. The most badass thing about this head? The super-cool valve cover the read "Porsche" on the upper half, and "944 Le Mans" on the lower.
Another first for Porsche was the use of twin contra-rotating balance shafts that were pioneered Frederick Lanchester and developed by Mitsubishi. Professor Helmuth Bott wasn't too impressed with their design, in fact, he commented that the Mitsubishi engine had more vibration than the Porsche's 2.5 without 'em! Nevertheless, an engine of this size was a perfect candidate for this set-up; but there was a slight drawback…it robbed about 5 horsepower according to their calculations. So for a laugh, Metzger talked Professor Helmuth Bott into testing the engine without them.
Their conversation about it might have been something like this:
"Look here Helmuth, I'll bet ya five Marks that we can run this baby without the balancer shafts and pick up five horses."
"No way, Hans…I'm telling ya, no way. It'll knock the gold fillings out of your mouth before you even finish a lap. I'd hate to rob your money."
"Come on Helmuth, the new crankshaft will smooth those vibrations out at high rpms."
"OK Hans, 10 marks says you'll come back, tell me I was right, and beg me to put them back in"
"You're on!"
He came back a few days later, walked up to Herr Bott with his hand shoved in his pocket sporting a sour puss.
"You were right, Helmuth…"
He said.
Herr Bott had on a beaming smile with his hand extended, palm upward, motioning to pay up.
Herr Metzger pulls out a crumpled tener from his pocket and slaps it into Herr Bott's palm.
"Look, you were right…the vibrations were so bad, everything was breaking…without them, the engine would only last a few hours."
"See, what'd I tell ya Hans?"
He said with a smug look on his face, slipping the ten note into his pocket.
Even with the new high rpm crankshaft design utilizing counter-balanced weights making vibrations virtually nil, they had to use balance shafts…no question.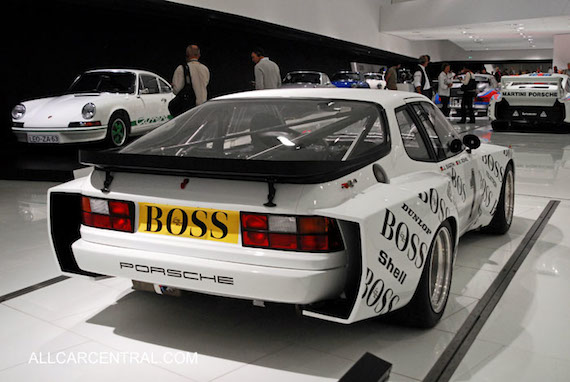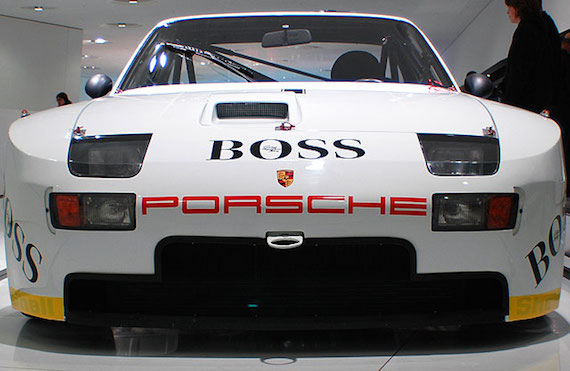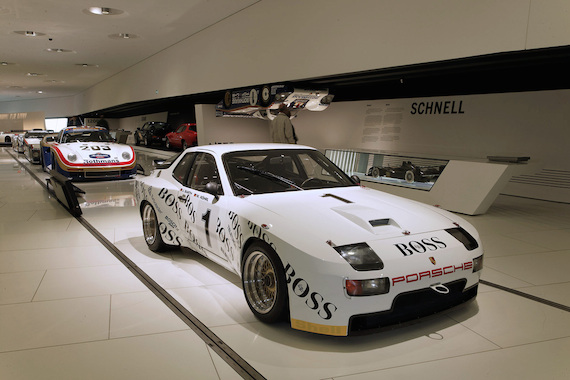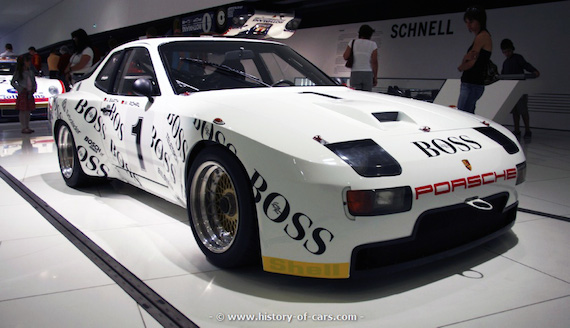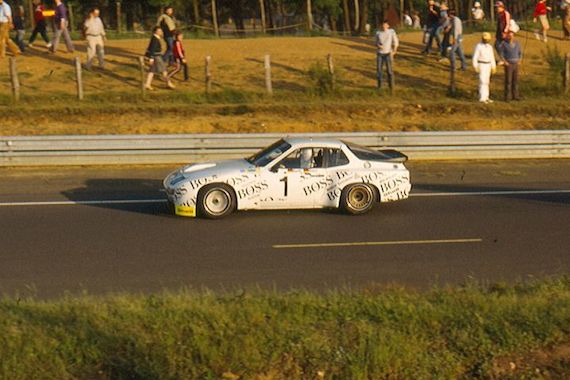 On the engine management side, the latest version of the Bosch Motronic engine management system with computer controlled fuel injection, fuel flow, ignition mapping, knock and boost pressure sensing was used. It was also designed to be particularly sensitive to air intake and throttle input. This was a complete departure from the hairy, knuckle-dragging, mechanical fuel injection system found on its predecessor, 924-004; the 924 GTR raced at Le Mans in 1980.
The engine's displacement might also trigger a knee-jerk reaction to think that the block too was the same found in the yet-to-be-produced 944, but it wasn't…its design was a bit different. What you have to put into your head is that this was a "prototype" engine that subsequent designs in the 944/928/968 range would evolve and benefit from.
You'll be amazed to hear that this four cylinder engine was rated for 500 bhp boosted with 1.5 bar in its unleashed form when Walter Rohrl drove the car at Norisring in June of '81. This was all well and good for showing-off and running hard for an hour or two, but that wouldn't do for endurance. So they kicked the boost back to 1.3 bar, giving out 450 bhp for the sake of endurance and then, for good measure, dialed it back ever so slightly to 1.1 boost to hit the 420bhp mark at 6,800 rpm. Norbert Singer, however, wanted to play things on the safe side so he installed a fourth gear ratio that limited the engine speed to 6,200 rpms on the Mulsanne Straight. These were the specs they used on 006 for Le Mans in 1981.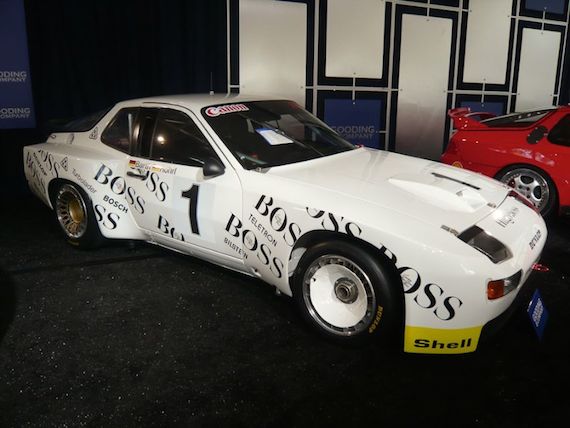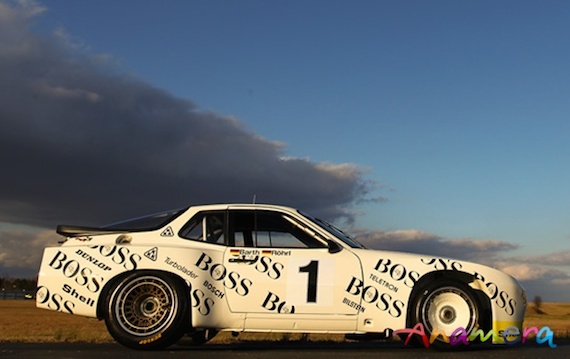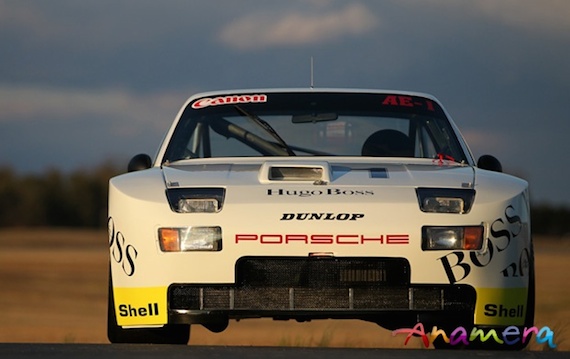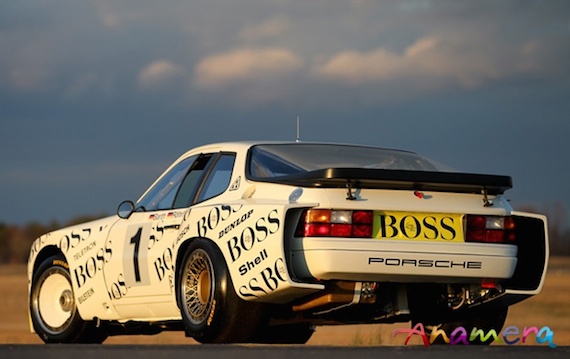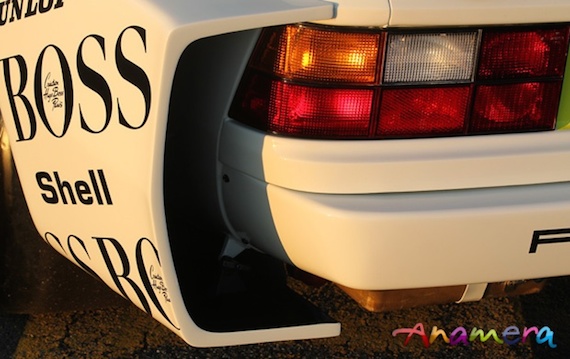 006 wore a Hugo Boss liveried white dress styled by Tony Lapine, and weighed in at 998kg (about 2,200lbs). She sported 16 x 11.75 front and 16 x 14 rear BBS E58 center-lock fanned wheels shod in 275/600-16 and 325/625-16 Dunlops front and rear, sported thicker brake discs than last year, and, according to factory records, used a four-speed gearbox for Le Mans. Everything else like the 935 center-lock hubs, 936 calipers, and chassis stiffening roll cage basically remained the same.
She was piloted by the legendary Jürgen Barth and Walter Röhrl to ensure a smooth, flawless performance…and she did, running the entire 24 hours without a hiccup. But the ace up her sleeve was her fuel economy. She literally sipped fuel stopping only 21 times for a fill-up and tires the entire 24 hours spending very little time in the pits, 56 minutes in fact. and since fuel was metered at 50 liters per minute. and her tank held 120 liters. You can easily calculate how she spent those precious minutes.
Even though she was forced to run in GTP class because she wasn't homologated, she came in seventh overall, third in class. Not bad when you consider that the competition had engines twice the size. In addition, 55 competitors started the race, only 20 finished and she was one of them. Very impressive for a prototype, and even more impressive for a brand new engine design.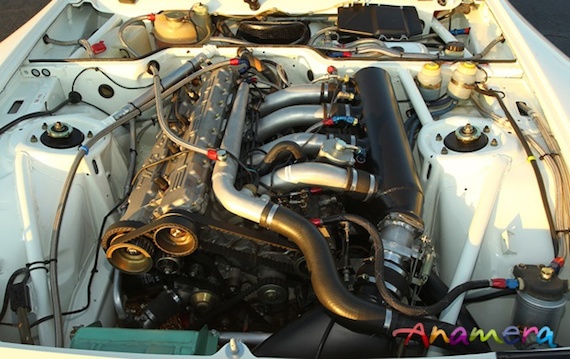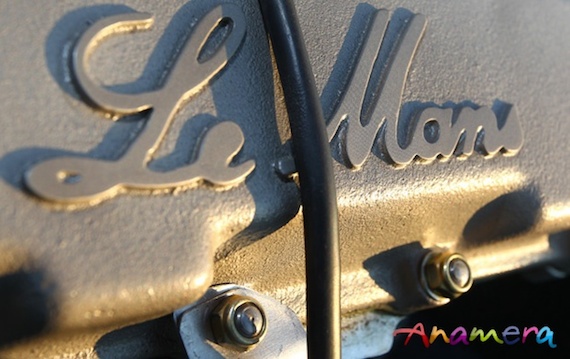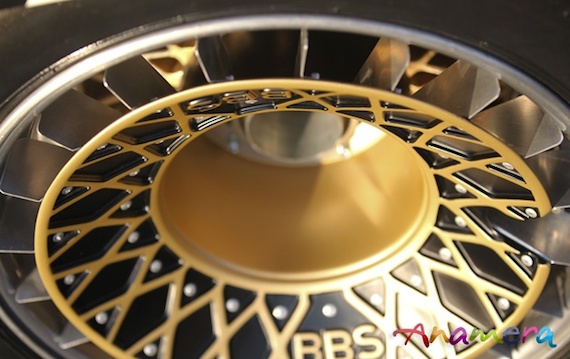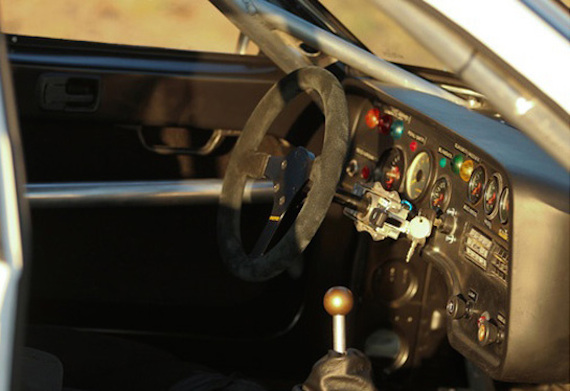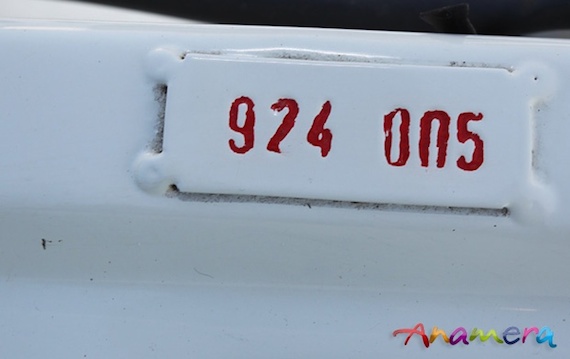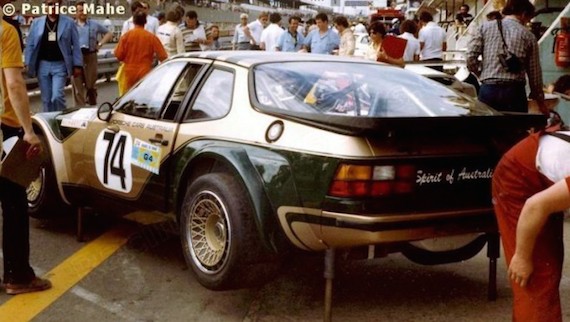 006 had a twin sister that was never raced; her only purpose in life was to be used as a test mule to prepare 006 for Le Mans. I'm talking about 924-005; once part of the legendary Drendel Collection.
(http://www.sportscardigest.com/gooding-and-company-amelia-island-2012-auction-report/2/).
005 was constructed by Norbert Singer during the winter months of 1980. This car was run through the wringer at the Paul Ricard circuit in March of '81 where the results were pretty discouraging at first. It was during these tests that they found the engine's weakness with its head gasket on the open deck designed block allowing oil and coolant to mix. Needless to say it was rectified on 006.
005's story goes like this. After Le Mans, she was disassembled at Weissach, packed-up, and put in storage where a bit later, Australian Porsche importer Alan Hamilton bought her and brought her down under and shoe-horned her Typ 949 engine into his own 924 GTR to race in a local racing series under the name "Spirit of Australia." Then, around the early 90's, Porsche bought back 005 and later sold it to David Morse, a well-known Porsche collector. Somehow her bare tub ended up behind a shop in Southern California where Marque expert Kerry Morse discovered and immediately bought her.
Around the mid 90's, a man by the name of Jim Edwards had the opportunity to buy both 924-005 and Spirit of Australia, what essentially happened was that 005 was reunited with its Typ 949 engine with mechanical fuel injection. 005 was then restored borrowing the correct and original components from The Spirit of Australia GTR and ultimately finished off in the Hugo Boss livery her sister, 006 wears to look more like, well, proper twins. Dressed and ready to go, 005 made an appearance at the '98 Monterey Historic to be part of Porsche's 50th anniversary shin dig.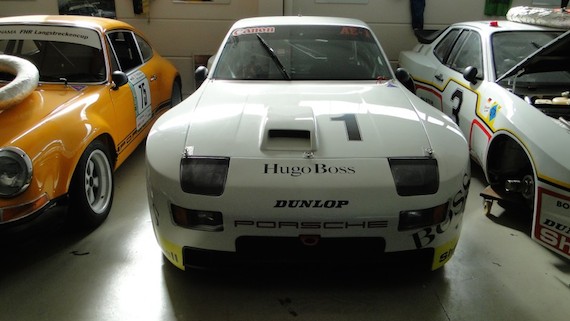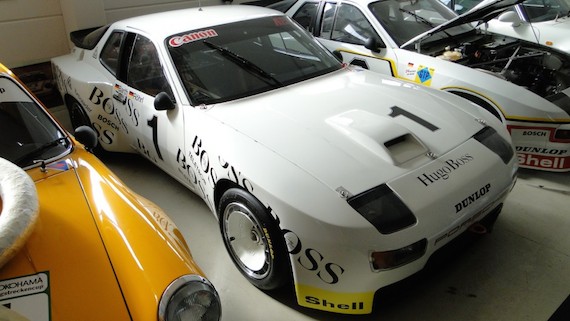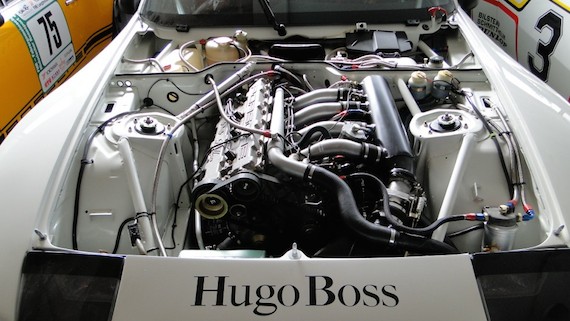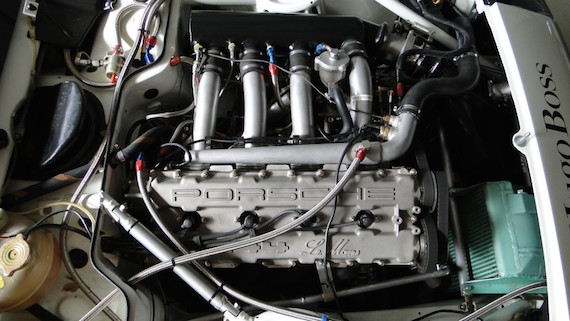 In February of '07, Edwards then sold 005 to Matthew Drendel, an esteemed collector of rare Turbocharged Porsches, where she was given an extensive make-over and some mechanical attention over at Jerry Woods Enterprises in Campbell, California.
To add another twist on the story, I came across an enthusiast on 924board.org named Tom Tatalovich, owner of Tom Tatalovich Racing Services, who had this to say about the two GTPs:
"924-005 was essentially the factory "mule" used extensively in testing for the race and it is this car that I have a fair amount of knowledge in since I was heavily involved in its restoration at my shop in 1998. The engine was indeed a 2,5 litre turbocharged belt driven DOHC that is very unique. If memory serves me correctly, Porsche only built 5 or 6 of these engines and I believe only 2, perhaps 3 exist today, one of which is in 005 and the other in 006.
The chassis and drivetrain is a bit more different than the earlier GTR cars in that it also carries a very unique gearbox, has 917 brakes, coil-over suspension with titanium springs, aluminum torsion bar housing and some other bits. The engine bay is also stiffened differently than the GTR."
Incredible to know that a fellow enthusiast like Tom had a hand in 005's storied past, the only figure that we're unclear about is the number of engines Porsche built. Supposedly, that figure was more like 12.(1)
In 2012, 005 was listed for sale at Gooding & Company in Amelia Island, Florida where it was estimated to sell for USD $375-450,000 without reserve. Just as the bidding came to a close, she was picked up for USD$308,000 including a buyer's premium. interestingly enough, today she's on the block, yet again, this time offered by Freisinger Motorsport in Karlsrhue, Germany. 006, on the other hand, was destined to retire at the Porsche Museum where it still is to this day.
So what place in history do both of these cars share besides a storied racing past for one and testing mule for the other? As Tom, myself and those with a penchant for Porsche history know, they helped birth a legend in its own right.
Two weeks after 006 finished at Le Mans, the 944 was announced to the world and made its debut at the 1981 Frankfurt Auto Show in September…already packed with pedigree.
highball!
Editor's note:
Special thanks to Tom Tatalovich for allowing us to quote him on his response in a post on 924board.org and to Dan Beckett of Ideola's Garage (a 924 specialist) for use of his images, specifically the 005's engine.
To follow the killer thread on 924board.org about the 924GTP, follow this link:http://www.924board.org
If you want to by the thing, click here: http://www.freisinger-motorsport.de
Image sources: http://www.924board.org, http://photo-voiture.motorlegend.com, http://www.sportscardigest.com, http://www.nfscars.net, http://944turbo.net, http://www.finecars.cc, http://www.freisinger-motorsport.de
(1) – Excellence Magazine May 2002
-Pablo