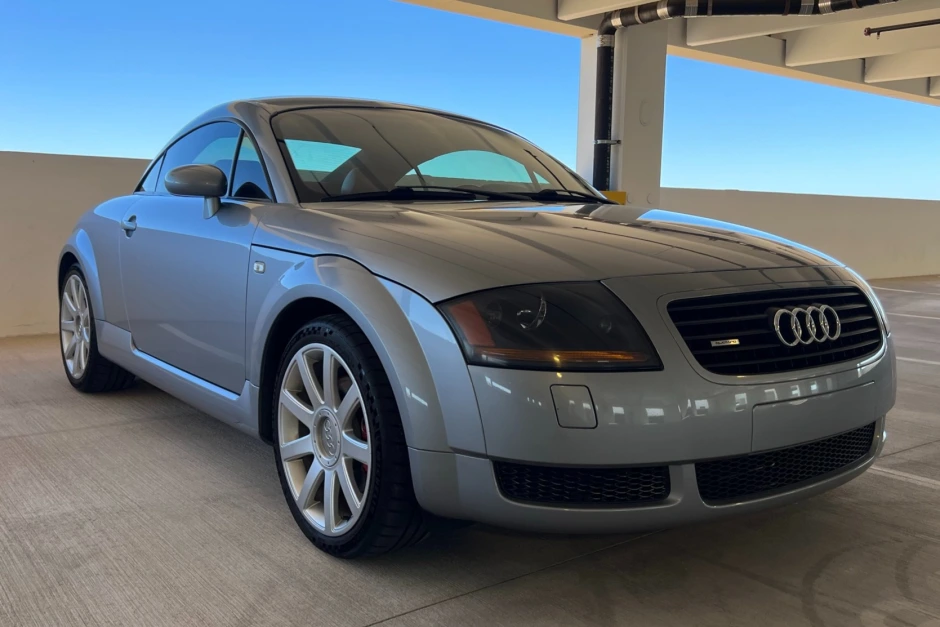 Good morning! Chris has his ALMS on BaT at no reserve ending this Saturday. He's taking advantage of my offer to get his car on the GCFSB homepage and you can too.
At first glance, you might find the nomenclature intriguing, but that's what makes the Audi TT lineup so uniquely exciting. Picture yourself behind the wheel of the Audi TT Coupe 225 quattro ALMS Edition, where every element harmoniously blends to create an unparalleled driving sensation.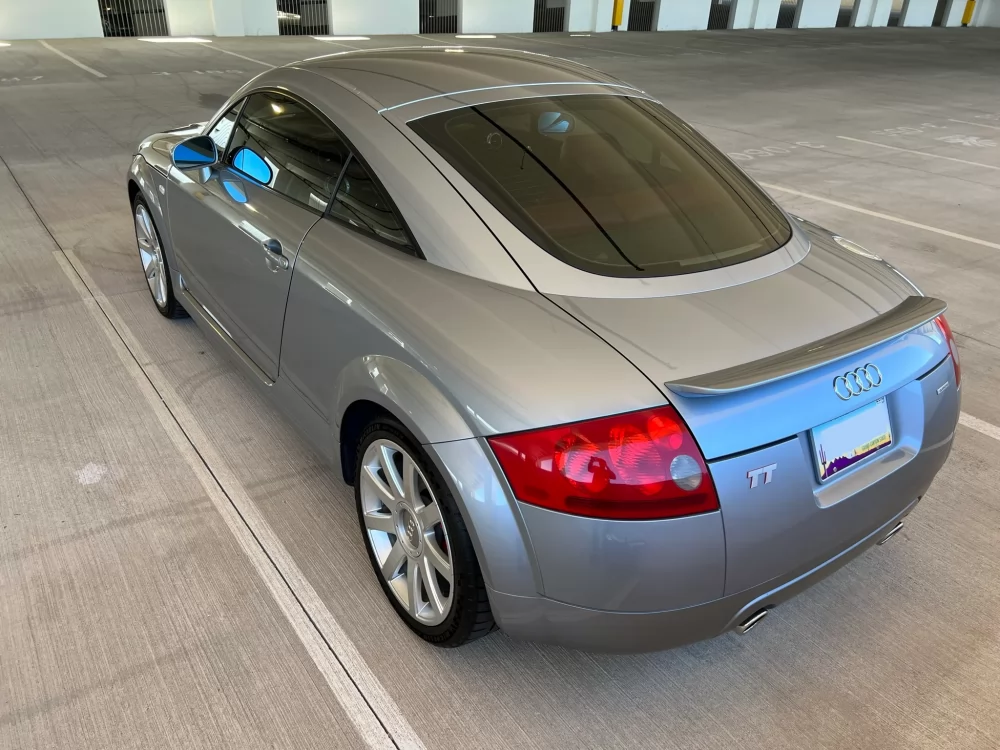 Buyers could select from the sleek Coupe or the exhilarating Roadster. In 2002, Audi offered a front-wheel-drive coupe with the dynamic 180 horsepower engine, while the 180 horsepower motor could be paired with optional Haldex quattro all-wheel drive. If you opt for the upgraded 225 horsepower motor, quattro all-wheel drive was standard and created a combination like no other.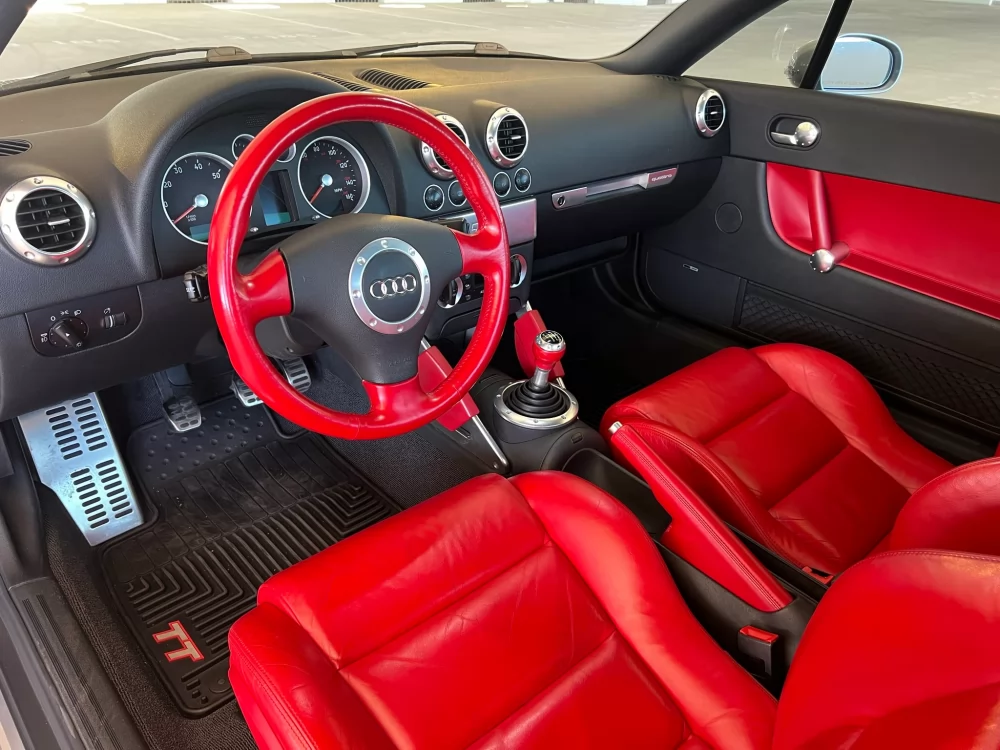 With this Audi TT Coupe 225 quattro ALMS Edition, you can revel in the confidence of its powerful capabilities and a seamless 6-speed manual transmission, meticulously designed to enhance your driving pleasure. And let's not forget the captivating ALMS appearance package, turning heads wherever you go. Embrace the exclusivity of this limited edition, with only 1,000 examples available. Buyers were able to choose from the bold Misano Red Pearl with Silver Gray Nappa leather or the sophisticated Avus Silver Pearl with contrasting Brilliant Red Leather – both a stunning testament to Audi's attention to detail and craftsmanship.
The Audi TT Coupe 225 quattro ALMS Edition is a true collector's dream, offering a driving experience that has stood the test of time. Good luck with the sale, Chris!