Update 11.28.2023: The white Scala is now on BaT at no reserve. Will be interesting to follow compared to the $40k buy-it-now it's been showing on eBay. -dc
First up is this pristine 1988 Scirocco Scala in white on white! From what I've found, the Scala replaced the top end GTX model in some markets. This example shows 72k kilometers (~45k miles) and in really remarkable condition with the color matched snow flake rims, period correct Blaupunkt cassette player, Euro headlights, and of course the 16v engine. Located in Jacksonville, Florida, this Scirocco is listed at $39,900 with a make offer option on eBay. Unfortunately no seller description is provided on eBay or the dealer website.
---
Next up is one you may have seen already on social media, this 1978 Scirocco custom build with an R32 engine modified to a reported 400hp output! Personally I find that to be overkill and have my suspicions about the balance. I'm also not a big fan of the dash screen, extra long shifter, and numerous other out of period choices. Nonetheless it's incredibly clean and someone spent a fortune to make it their own with legitimate performance improvements. I'm not sure that the $42k asking price translates for the rest of us who grew up with these in the 80's, but take a closer look on eBay and decide for yourself.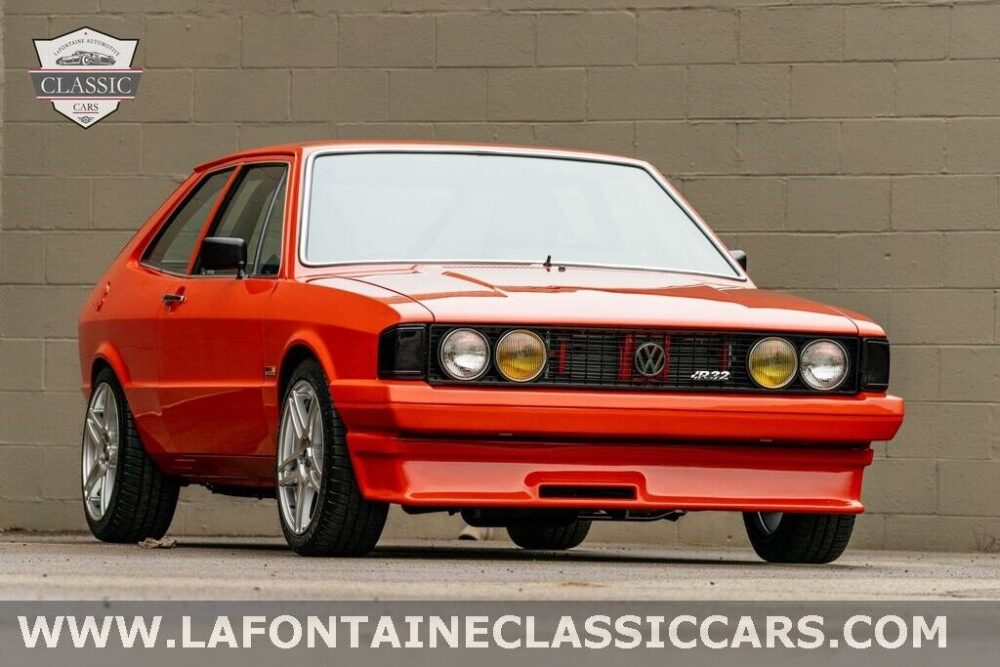 From the seller:
Stunning Scirocco R32 custom. Prior to a complete restoration, this car was stripped to bare metal and retains all the original sheet metal. Exterior modifications include a custom front bumper, Kamei front lip, shaved rear hatch, shaved bumper and shaved marker lights. The car was painted HEMI Orange Pearl, which is absolutely stunning. The paint is show-quality. It was treated with Volkswagen Motorsport and R32 emblems. It has tinted glass and custom lights. The car has 16 Enkei wheels wrapped in Michelin Pilot Sport tires. The beautiful black interior has many new items, including a Tech-53 headliner, dash, door sills and carpet. It's equipped with OEM gauges and rear seats. Some interior upgrades include a half roll cage, Edge CTS2 onboard computer manager, Corrado G60 seats, G-Force racing harness, billet window cranks and TR Motoring race shifter. The trunk area is nicely sorted with a painted rear Neuspeed strut tower brace, simulated wood floor, ATL fuel cell, black box surge tank and battery box. The engine compartment was shaved and painted, which looks amazing. Its home to the modified 3.2-liter R32 6-cylinder engine that has an estimated 400hp. The engine has TT260/264 cams, port and polished head, titanium valves and springs, MK5 oil pump, Bosh 044 fuel pump, painted intake, polished air intake, K&N filter and steel oil pan. It's equipped with a custom fender brace and VW billet strut covers. The engine is cooled by an S&P aluminum radiator with dual electric fans and billet overfill canister. The engine breathes through a custom 3 stainless exhaust system with Borla muffler. The engine is coupled to a modified MK3 5-speed manual transmission. Some features include APR gears and hardware, Quaife ISD, BFI Stage 4 competition clutch, Wilwood hydraulic clutch master and slave cylinder, and DSS Stage 2 axles. The undercarriage is nicely detailed. It's equipped with Girling Corrado G60 4-wheel power disc brakes. It's also equipped with all-new suspension, including Neuspeed sway bars and Vogtland coilovers. This G-machine is truly a one-of-a-kind build.
---
Last of the roundup today is an affordable driver that looks like it could be fun to enjoy as-is and return to stock or restore in your spare time. This 1985 Scirocco available on eBay has the standard 8v motor and most of the car looks pretty original. The steering wheel, shifter, and stereo upgrades are easily reversible. From there addressing the advertised rust would be next on my list. But for $10k, what more can you ask for these days from a nearly 40 year old classic car?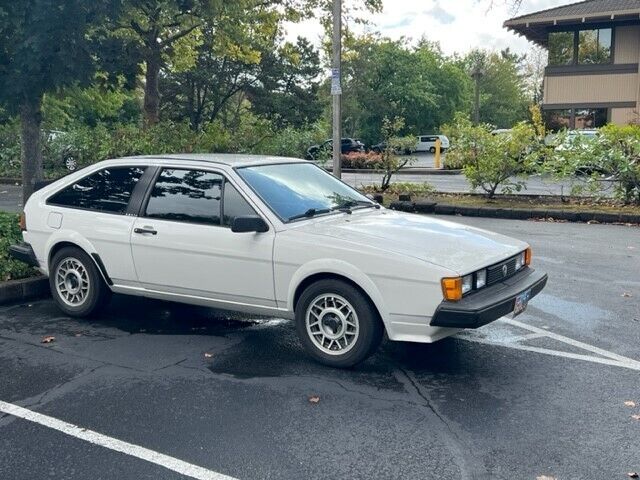 From the seller:
Brand new clutch, new front and rear Bilstein suspension, new brakes, new braking system all 4 wheels, new carpet, new steering wheel and shifter, new shift linkage, new fan motor(if you know that is a big deal), full JL audio with 12" sub, Sony head unit. Drives perfect. Will not find another in this condition around. Has rust spot on drivers fender, comes with a brand new fender, marker lights, black headliner.
---
What are your favorite Scirocco memories?
I had a 1977 in high school in 1990. If I recall correctly, I bought it for $1,500. I rebuilt the engine in shop class with my buddy, Christian. My dad and I later drove the car from Oregon to Indiana which tested the cars durability to say the least. I later traded it in on a brand new 1994 Nissan Sentra XE. One day on the way home on the freeway a few months later, I saw the 77 on a flatbed headed who knows where…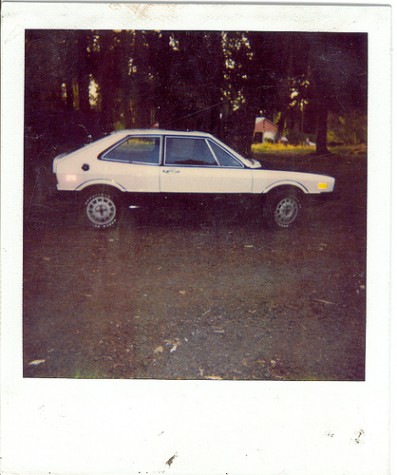 dc