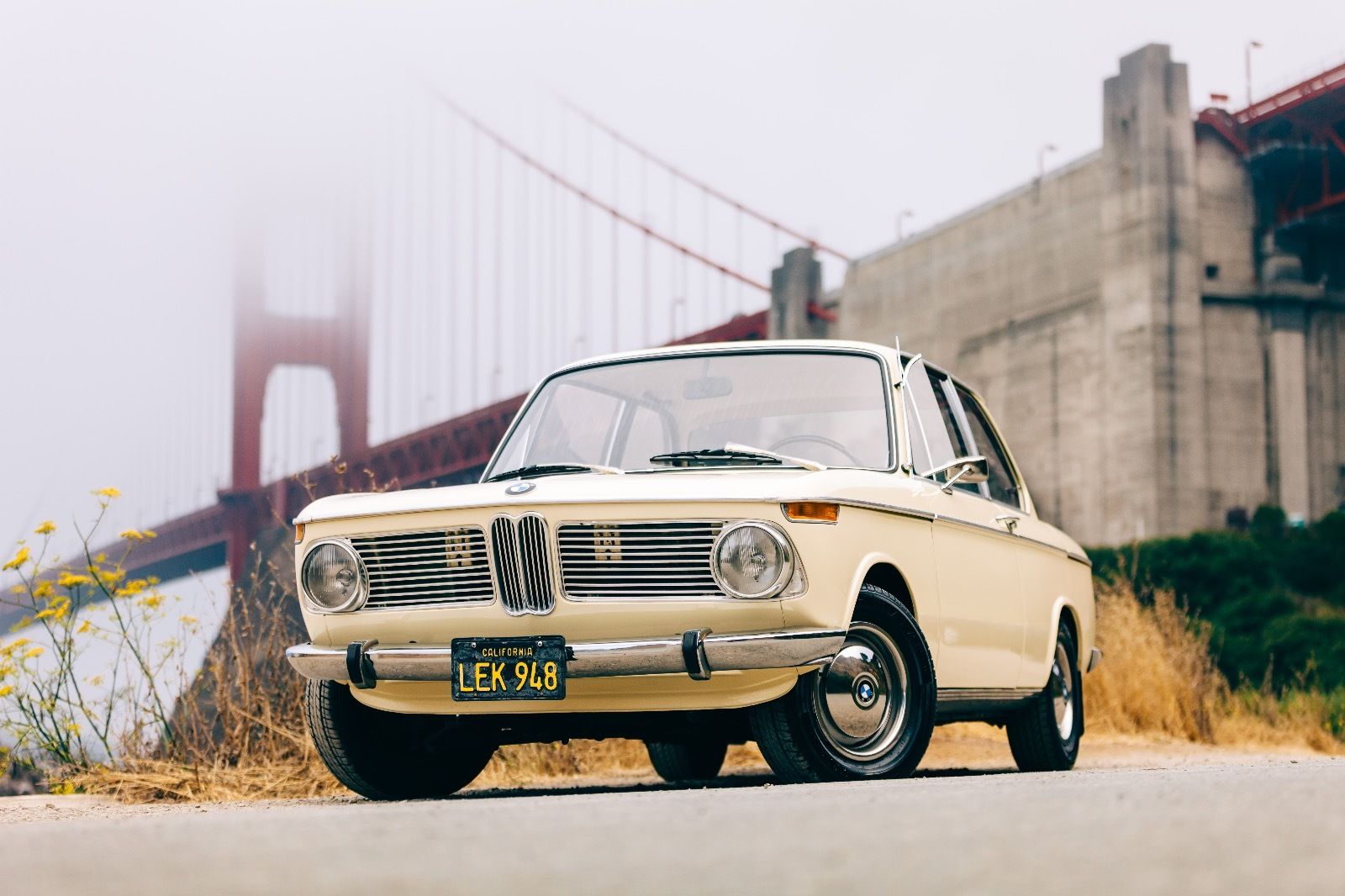 BMW's long road to recovery in the postwar era was interesting to say the least. Before the war, BMW had a moderately successful series of luxury and sports cars with its 326, 327 and 328 lineup. However, the market for those cars in Germany didn't exist in the early 1950s and the technology was quite dated, so BMW found itself reliant upon an Italian-designed and licensed bubble car — the Isetta — to sustain early sales. Of course, with their motorcycle expertise, the air-cooled twins that found their way into Isettas were reliable (though not sprightly) units.
Though economical, a family sedan the Isetta did not make, so starting in 1957 BMW stretched the two seats into four and created the 600. With just shy of 600cc from an enlarged rear-mounted engine borrowed from a R67 motorcycle and a four-speed manual gearbox driving a new semi-independent trailing arm rear end, the 600 was a serious step forward for the company. The improvements were masked behind a familiar face (which still served as the primary door, as with the Isetta) and the 600 was not a sales success, with just shy of 35,000 produced. Intended to compete with the Beetle, it offered little respite from Volkswagen's steamrolling sales success.
To remedy this, BMW continued to develop the 600 chassis into the larger and more conventional 700 model. Launched in 1959 as BMW skirted attempts by Daimler-Benz to purchase the Munich-based firm, the 700 heralded BMW's first true postwar sedan. Yet in spite of the conventional sedan proportions, the 700 retained the motorcycle-based air-cooled flat-twin in the back, driving the rear wheels. Back when BMW's naming conventions matched their engine sizes, the eponymous sedan's power was upgraded to nearly 700cc and 30 horsepower — 50 percent more than the 600. Styling came from Italian Giovanni Michelotti, who would go on to pen the next generation of BMW sedans.
The 700 was available in three configurations — the conventional sedan, a sporty-rooflined coupe, and a convertible, each sporting era-correct tail fins. True to the company's history, BMW even raced the 700 in rally, circuit and hill-climb events. The 700 would go on to be a relative sales boom for the company, bridging the gap between the borrowed Isetta models and the company's first postwar conventional sedan: the water-cooled, front-engine Neue Klasse you probably remember best in the form of the legendary 2002.
The Neue Klasse launched with quite a splash in 1961 at the Internationale Automobil-Ausstellung in Frankfurt, and signaled a new direction for the company. Badged the 1500 due to its 1499cc M10 water-cooled inline-4, the 1500 was later joined by larger displacement models, some with fuel injection; the 1800 in 1963 and the 2000 in 1966. In 1964, the 1500 was replaced by the enlarged 1600. The M10 was punched out to 1573cc and now produced 4 more horsepower for a total of 84. While the 1600 wasn't the first Neue Klasse, it was the first commercially successful model; between the beginning of 1966 and the end of 1968, BMW produced nearly 70,000 units of this model alone. This particular 1600 is a 1600-2 (the 1602 badge didn't appear until 1973) from late in the '68 VIN run, one of the 17,702 produced in this batch: