Update 8.26.2022: eBay shows sold for $5,900.00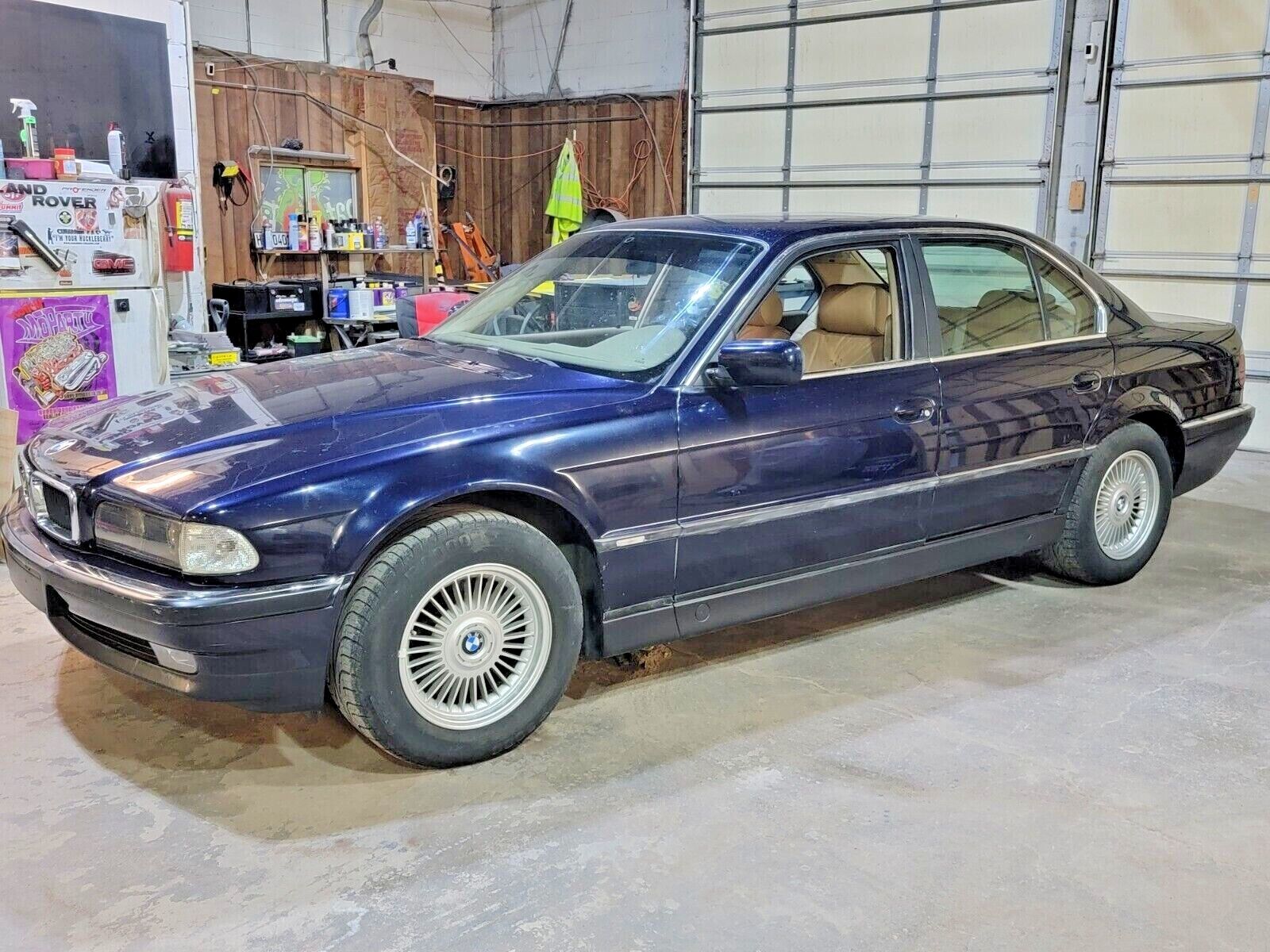 The story behind BMW's foray into diesel power in the U.S. was pretty interesting. BMW had developed the M21 2.4 liter turbocharged inline-6 diesel in the 1970s with fuel prices rising; it finally launched in the early 1980s with the E28 524td. But you probably best know that motor for its appearance in mid-80s American iron; an attempt by Ford to improve the fuel economy of its large executive Lincoln Continental. The marriage didn't work; although the M21 was a good motor (especially when compared to GM's diesel!), gas prices were falling and the economy was recovering by the time it finally came to market. But since BMW went through the effort to get the M21 legal for U.S. shores, they brought the 524td over here, too. It was a slow seller in the E28 lineup; equipped only with an automatic, BMW dealers shifted 3,635 of the diesels.
No surprise, then, that when the E34 launched, the diesel didn't come back with it. Though the U.S. market didn't see the M21 in the lineup though it soldiered on. The M21 was replaced in 1991 by a new version, the M51. Now displacing 2.5 liters and with an intercooler in "s" version, the 525tds upped the power from the 114 seen in the 524td to 141 and it had 192 lb.ft of torque at only 2,200 rpms. This motor carried BMW's diesels through the 1990s, and was available in everything from the 3-series to the 7-series – though it's most unusual to see the latter. Yet here we have one – a 725tds with an equally unusual manual transmission, and it's already imported!
4 Comments