I always feel as if the E34 BMW M5 gets lost in whole BMW Motorsports lineup, as it followed the original E28 M5 and preceeded the E39 M5, which, for good reason, enthusiasts fawn over. Over the past year though, while I sift through listings of potential vehicles for this site, I've grown to appreciate the E34 M5 more and more. It captures that mix of classic and modern BMW styling so very well; while it looks mild, it will deliver massive thrills if you step hard on the loud pedal. With E28 M5 prices rising and good E39 M5s still concentrated around the $20,000 mark, the E34 is an M5 that is accessible to many and lacks little, with the amazing 3.6 liter inline six cylinder engine good for 307 horsepower in North American trim. This E34 M5 for sale in Kansas comes with all books and service records, a low 50,000 miles on the clock and looks the business in this black on black color combo.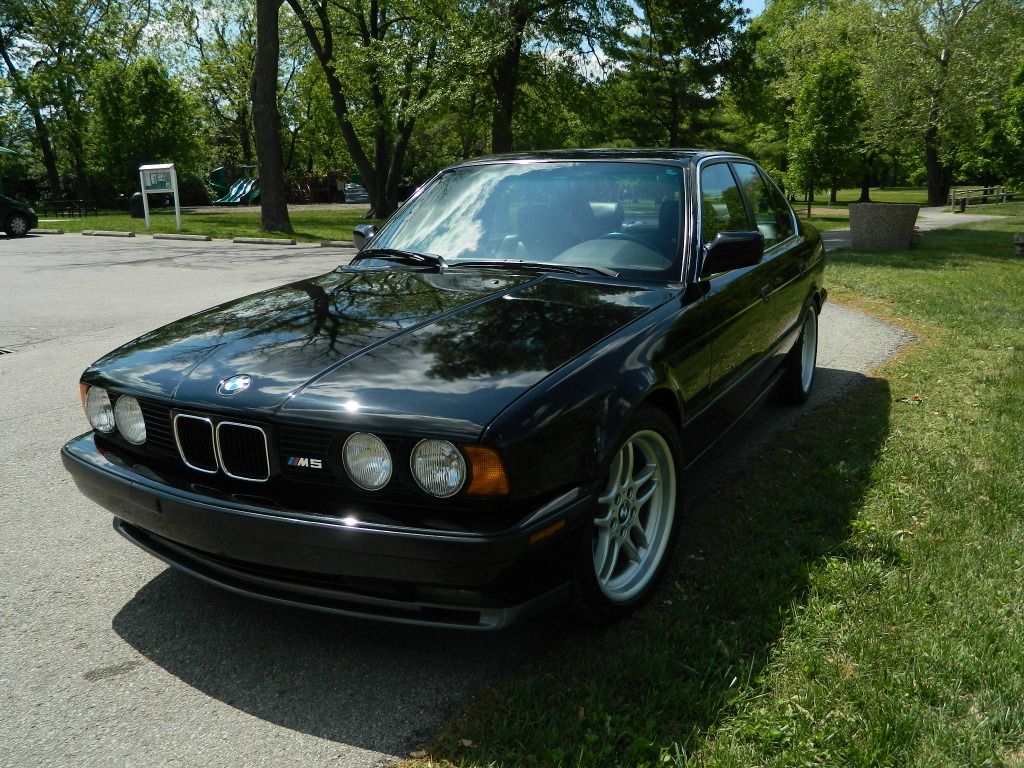 1991 BMW M5 Black with Black leather interior, Like new, always garaged, Never driven in the rain or snow. Only 50,686 original miles. All service records, books and original window sticker. Upgraded wheels. Also comes with original tires and wheels. See pics. Engine hood repainted to cover stone chips from highway driving. Before 1993, the left front fender was replace due to a minor parking lot incident. Drives and looks new. Car is completely stock, No disappointments!

Deposit of $500 is due within 48 hours, paypal only. Balance is due in full within 10 days, we will accept cash in person, bank check, or wire transfer. Paypal will not be accepted for the balance due. Vehicle will be released when full payment is received and all funds are guaranteed. Car is advertised locally, we reserve the right to cancel at anytime.
As much as I like the later throwing star alloy wheels that appeared on E34 M5s from 1992 on, the M-parallel wheels are a great upgrade on this modern classic. Well kept E34 M5s with under 100,000 miles tend to hover around the $10,000 mark these days, with exceptional examples reaching into the $15,000 to $20,000 territory. Anything above that tends to creep into later, E39 M5 territory. My only problem with this car is that it isn't closer to me. But that's probably a good thing, especially my wallet.
-Paul