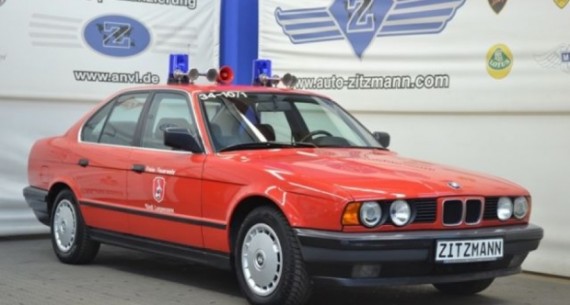 One of the people that really helped me see the legitimacy in having cars as a hobby is my uncle, who has had an eclectic collection of Chevys as long as I can remember. In my early days, many were Raiders-themed, from the black and white Nomad to a metallic black Chevy Van with fully-embroidered Raiders interior. The one that has lasted longest and remains one of the coolest, however, is an homage to old fire chief's cars (he was an LA fireman his entire working life), made from a '56 4-door Bel Air with goldleaf type, working sirens, and a V8 so loud I got my first experience of one car setting others' alarms off. My M5 takes care of that last endeavor these days, but "Chiefy" does leave a soft spot in my heart for today's E34 Firecar. The 2.0 liter may not be setting off any car alarms, but the utilitarianism of the various vehicles used as emergency assistance cars in Europe has always been cool to me. With less than 90k miles, three pedals, and an interesting cloth/leather interior combo, it would be a fun car. Probably not worth importing unless you're a fireman who happens to be obsessed with BMWs – if you're that guy, you're my hero.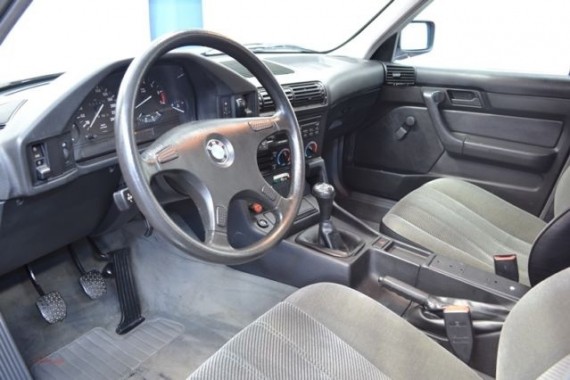 Year: 1990
Model: 520i firecar
Engine: 2.0 liter inline-6
Transmission: 5-speed manual
Mileage: 86,862 miles
Price: $4,083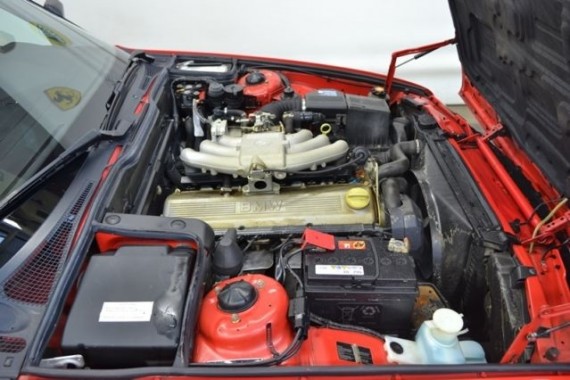 FIRE VEHICLE USE the STADTVERWALTUNG with full service history at BMW —- Paint FireRed, upholstery fabric front gray / black rear leather, 5 speed gearbox, HEAT, radio preparation, electrically adjustable mirrors, radio cassette, headlight range adjustment, smokers package, DSC, fog lights, use signal conditioning such as blue lights and sirens (may, however, not be used on public roads)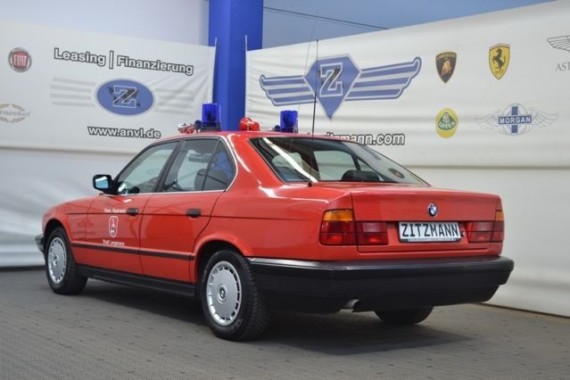 The 520i is not exactly the most desirable E34 available – it'd be unique here, but even in its homeland it was considered woefully underpowered. But sirens! And a badass paintjob! Those have to count for something.
-NR