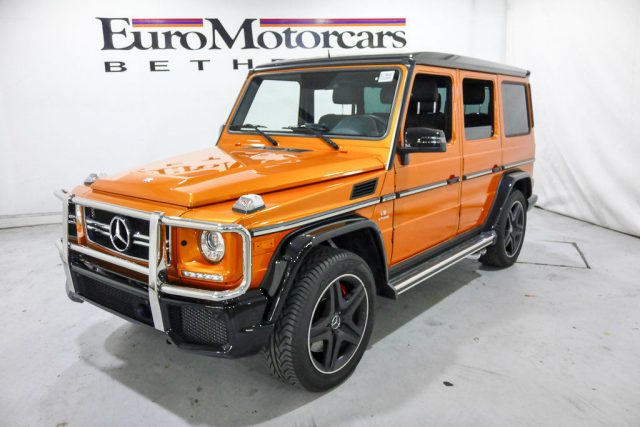 Earlier this week I looked at a SL550 Mille Miglia 417 that was (dis)graced with matte black paint and red accents throughout. My argument was that it was an SL that no SL buyers wanted. Today's vehicle, a 2015 G63 AMG, is along the same lines of being just as ostentatious, but Mercedes gave buyers exactly what they want.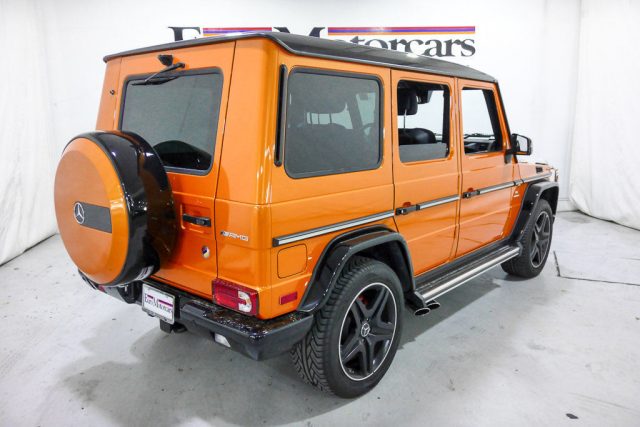 Year: 2015
Model: G63 AMG
Engine: 5.5 liter V8
Transmission: 7-speed automatic
Mileage: 12,728 mi
Price: $134,880 Buy It Now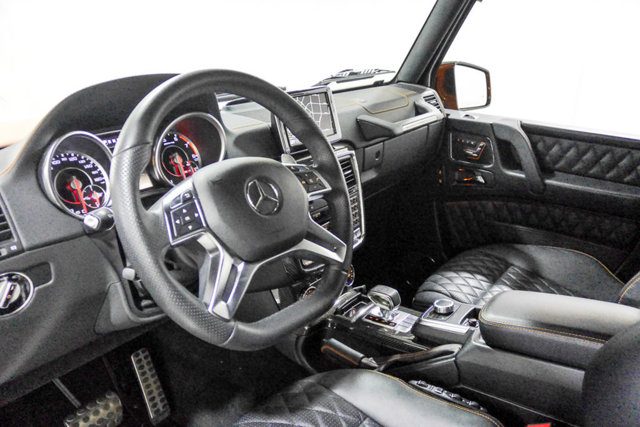 Special Edition-CC1 package ("Crazy Color Edition")-2015 Mercedes-Benz G63 AMG? with a Sunsetbeam paint finish and a $20,000 performance studio package, which includes designo Carbon Fiber trim, two-tone paintwork, 20″ Black AMG five spoke wheels, …plus much more. This Special Edition, pearl shimmering vehicle is about as equipped as Mercedes-Benz makes a G-wagon/wagen, and is a limited edition sparten truck offered in only select countries.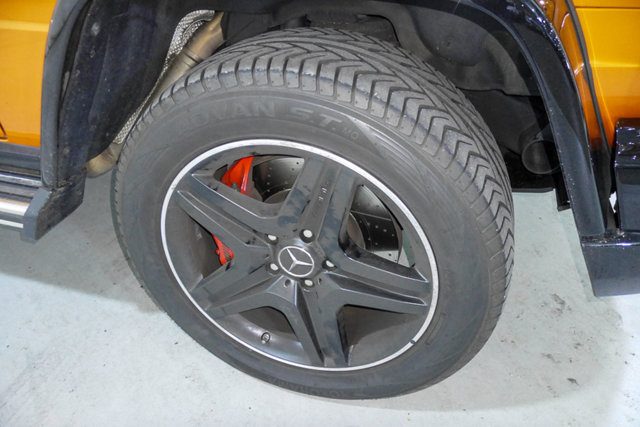 If you are buying a G-Wagen, you are probably buying it for one of two reasons: To own a one-of-a-kind ultimate off-road vehicle that offers features unlike anything on the market or to own a vehicle that you can still be noticed in even if you can't find a parking space directly in front of Starbucks. If you are in the latter of those options, Mercedes gave you everything it in power to get those eyeballs on you by offering their legendary G in every color that comes out of the Skittles bag. I'm serious, AMG calls these the "Performance Studio Colors" which are "Bold and adventurous and have an iridescent shine, perfectly complementing the glossy black accents of the wheels and roof."  You have your choice between orange, purple, lime green, yellow or red. This 2015 is painted in Sunsetbeam Orange wasn't just a special color you picked out, you had to drop an addition $20,000 for 20-inch AMG 5-spoke wheels, designo Black Nappa leather with color stitching, designo AMG carbon fiber trim, and AMG sport front seats. A real bargain if you think about it.
So what do you have to spend to have all the the eyeballs on you? $134,000. If you were to buy this exact G63 new as a 2017 model year, this would set you back nearly $170,000, plus tax, title, and license fees of course. This means the depreciation on the first two years and 12,000 miles was roughly $30,000. If you are a serious buyer for one these, that has to scare the hell out of you. Yes, G-Wagen residuals are generally much better than every other mass produced luxury vehicle but this is still an extremely expensive way to get yourself noticed. Then again, Mercedes-Benz knows this and they'll keep pumping them out to the hoards of people ready to sign on the dotted line. All the more power to them I suppose, I'll just stick to Skittles.
– Andrew