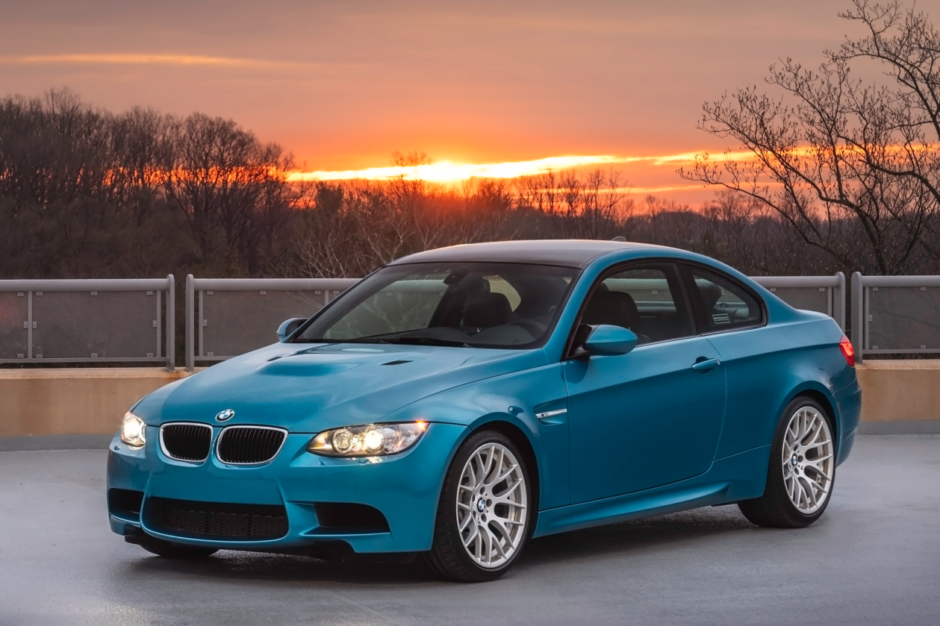 Update 5/2/19: This M3 sold for $66,500 plus premium (~$70,000).
I own a M3. It's a fairly rare M3, too – at least, in the grand scheme. But my car is far from famous, and likely never will be. That's because while Phoenix Yellow Metallic was reasonably rare, BMW still managed to churn out nearly 3,000 Coupes in that tone alone out of the total E46 M3 production. Given that number is relatively large compared to earlier M products (about 56,000 total Coupes produced), buyers who selected PYM represent a fairly low percentage of 5.3. The percentage of U.S. cars in PYM is even lower; 514 were ordered out of 26,202, meaning your chance of running across one when new was only about 2%.
But compared to some of the individual colors, that's downright commonplace. Since we're looking at an E92, let's crunch the numbers – a total of 40,092 Coupes were produced worldwide, and of those 15,799 came to the U.S.. 8,299 of those were post LCI cars like today's example. 6,235 came as manuals (both pre- and post-LCI). 865 were sent through BMW's Individual program and painted a variety of colors – but this one, Atlantis Blue Metallic, accounts for only 3 total Coupes. Three. That's .019% of imported E92s.
Of course, it's not the color of this car (as stunning as it is) that makes it really famous. No, it's the story about how it came to be:
9 Comments