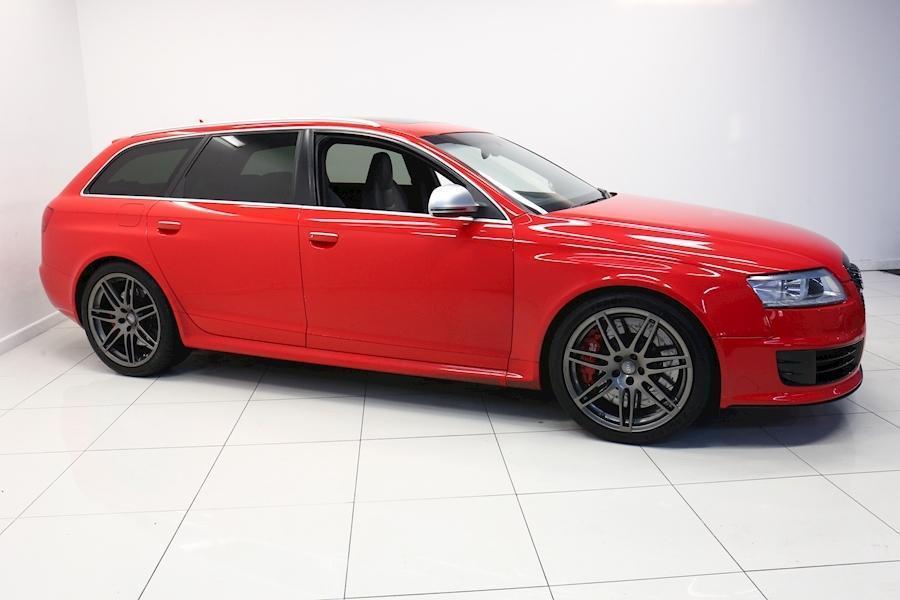 You want power? When Cosworth slapped a few turbos onto Audi's venerable 4.2 liter V8 for the C5 RS6, that's what you got. 450 stampeding horsepower and 428 lb ft. of torque meant that in the early 2000s it was the model to beat. But AMG and BMW M quickly caught up and surged past the C5's power output – even when Audi upped it with the "Plus" model to 469 hp.
The launch of a new RS6 based upon the C6 platform allowed Audi some room to expand the model's engine output by literally expanding the engine: now 10 cylinders displaced 5.0 liters. Straddled by two turbochargers again, the second generation RS6's power output leapt into a new league, with an almost unfathomable 571 horsepower and 479 ft. of torque. The C6 is a heavy car, but it was capable of 911-scaring 0-60 runs and could top 170 mph with ease.
What's amazing is that Audi's replacement for this car, the C7, moved to the new twin-turbo V8 4.0T motor. More power right? Well, not so fast; it actually produces about 11 horsepower less than the peak performance of the V10, though I'll grant that the additional gears and greater torque mean it's a functionally quicker car (as if it needed to be). Well, quicker than a stock one, at least, because this particular RS6 Avant has been 'slightly' upgraded to north of 700 horsepower.
3 Comments