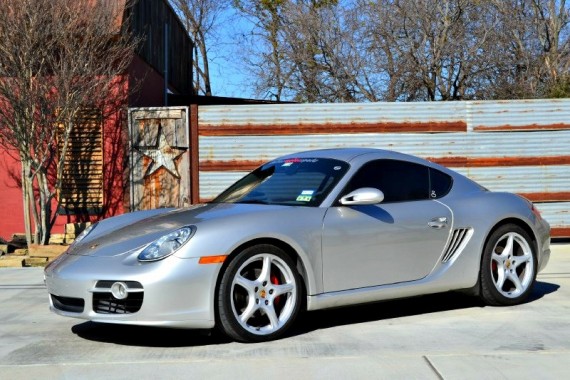 I don't like to make assumptions, especially within the automotive community as doing so is often met skepticism as to your intelligence and overall ability to function as a human being. That being said, I'm going to make two assumptions right now.
One: You were online yesterday and saw the new Porsche Cayman GT4 which you instantly fell in love with.
Two: You cannot afford the Porsche Cayman GT4.
I think these are fair assumptions to make because I'm a German Cars For Sale Blog reader and so are you. I'd love to have the fully clapped out brand new Cayman but given that I'm an automotive blogger, that's just not in the cards. The first gen Cayman S on the other hand is well within the reach of many an automotive enthusaist and not just the high mileage beater ones either. Many a nicely equipped Cayman S can be found with around 50-80k miles on the clock for a reasonable price. For example, this one down in Dallas, TX has all the options you need and none that you don't.