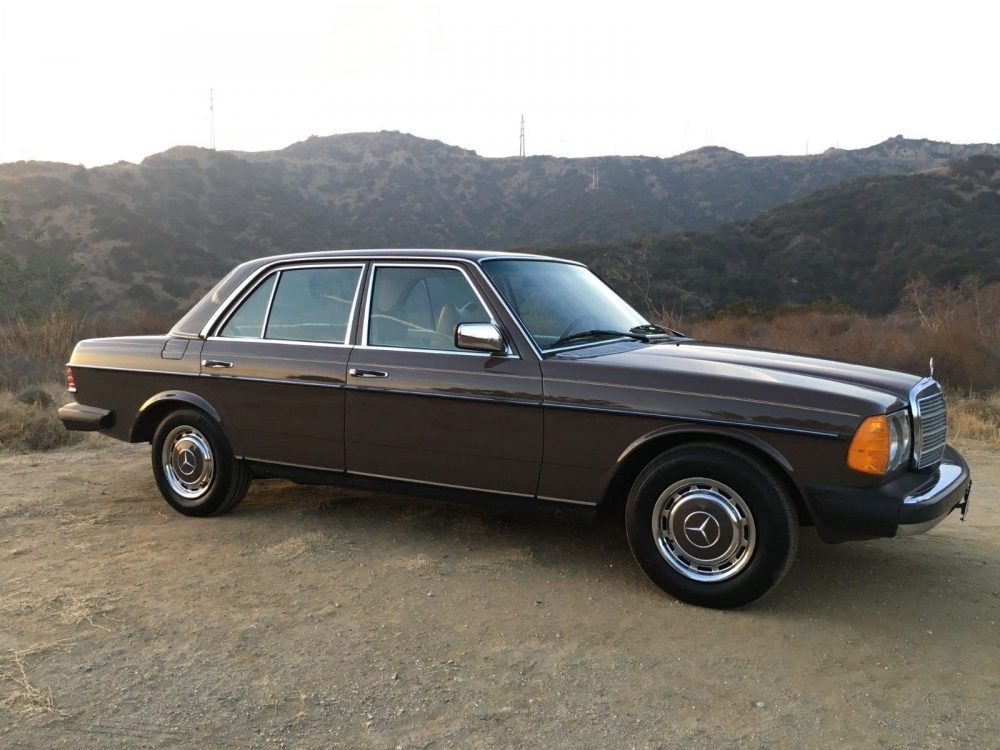 Update 12/23/18: This 300D sold for $14,600.
The 1977–1981 Mercedes-Benz W123 with the naturally-aspirated OM617 5-cylinder doesn't get enough appreciation in my eyes. Everyone loves the 1982-1985 OM617A, which is the turbocharged version, and rightfully so. Although, if you told me to pick one of the engine solely based on simplicity, I would probably pick the naturally-aspirated version. Yes, it barely has enough power to keep up with modern traffic with 115 lb⋅ft of torque, but no W123 is winning any races in 2018, no matter what the engine. There is a caveat however. In the 1977-1981 W123 with the OM617, you were cursed with the Chrysler automatic climate control system which has the same functionality as a pair of roller skates on a lake. When Mercedes updated the W123 in 1982, they realized their mistake and replaced it with a manual climate control system that, surprise surpise, still works flawlessly some 30 years later. You can't have it all, I guess.
Today, I have an absolutely pristine 1979 300D up for sale in Poughkeepsie, New York with a hair under 53,000 miles. Painted in Topaz Brown over Parchment MB-Tex, this is one of the finest W123s I've come across recently and it has the story to back it up. Judging by the already fast and furious bidding, it is not going to go cheap.