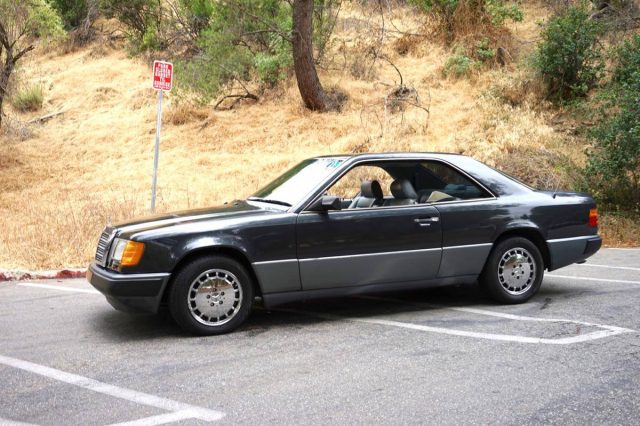 Last week I check out a CLK55 AMG and felt like it was missing something. Not only was it missing something but it had a different feel from Mercedes coupes of the past. I understand it though, it was a transition from an era of analog to a launch of much more modern renditions. From the W124 to W210, the W140 to W220 and even the W202 to W203. All those cars looked and felt significantly different. You saw the line in the sand when everything changed. But I can't blame them nor should anyone else. Evolution is a thing with cars and if you don't, you'll be eaten alive by competitors. Suddenly your legacy buyers who have owned your cars for 25 years have jumped shipped for Lexus.
But the good thing is that you can always go home. And for a lot of people, the W124 is home. It was the perfect mix of old school Mercedes but you still got modern features. For some, the W124 coupe is that perfect home feeling.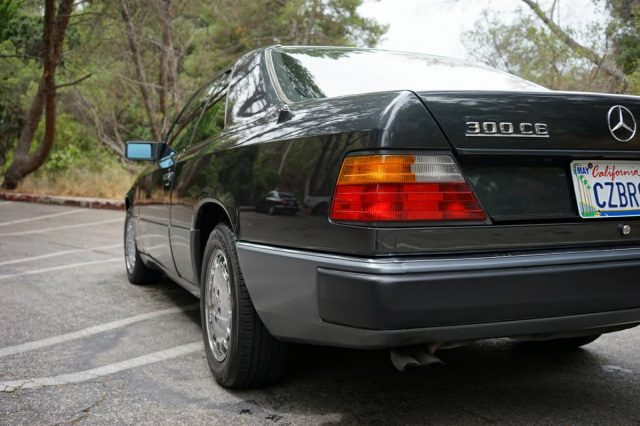 Model: 300CE
Engine: 3.0 liter inline-6
Transmission: 4-speed automatic
Mileage: 184,000 mi
Price: $6,500 or Best Offer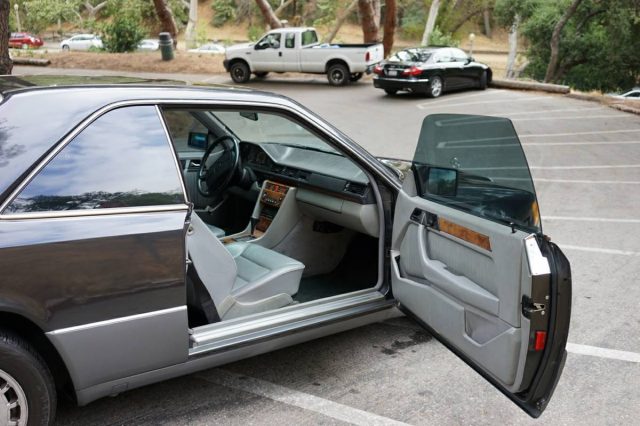 This 1990 Mercedes-Benz 300CE has 184k miles and is powered by a 3.0L 6 cylinder engine with automatic transmission. The W124-based coupe is mechanically sound and ready for a cross-country trip, with no rust. Recent maintenance includes a 4-wheel alignment, new front brakes, new front window switch, new full exhaust and oil change. The car was purchased new in California and is on owner 4. The car has a detailed mileage history and has been well kept over its lifetime.

Detailed Videos Available Here: https://www.youtube.com/playlist?list=PLtiAsXmWVVyIXwKyZ5KSqDCWdNO3LuJKV

The 300CE coupe was based on the W124 E-Class and has a slightly shorter wheelbase than its sedan sibling. This car's Dark Gray exterior paint is set off by its light gray body cladding that was recently repainted to factory spec for over $4k. The car's window tint was a factory option. There is no rust.

The original windshield is free of chips, cracks or scratches. The tires are Yokohama with about 2K miles on them and 80% tread remaining. This car has the correct 15-hole 6.5" x 15" wheels, with the correct offset which are in factory condition. One small crack in the front bumper is shown in the photos and the sunroof needs new rails quoted at $650. Personal inspection of this car is welcome and encouraged by the seller.

All exterior lighting, including headlights, turn signals, parking lights and taillights reportedly work as they should. The car starts easily, runs well and the transmission operates smoothly. The four-wheel disc brakes are in good condition and the car stops well and straight. The struts and shocks were recently replaced in full and are ready to be driven. Mercedes four-speed automatics of this era start out in second gear when the selector is in "Drive," first gear when the selector is in "3."

The gray leather upholstery is in good condition, including the floor carpeting. The leather seats show some wear, but there are no holes, tears or split seams. The telescoping steering column works properly, along with all interior lighting and instruments; all latches and locks operate as they should, including the power door locks and headlight wipers.

The dash is free of cracks and the console wood is in good condition, adding that the door panels and headliner are clean and the tilt up/sliding power sunroof and its air deflector need new rails which is quoted at $650 to replace. The front and rear seatbelts work. In the area where the seat belts retract, the triangle-shaped trim pieces are in good condition. All weatherstripping is intact. The A/C currently blows cold and heats hot. No issues at all.

The odometer reads 183,798 miles and is well documented and correct; the service records support the mileage. The speedo goes up to 160 mph, but the rated top speed is 140 mph. The third brake light housing is fully functioning. The original Becker headunit comes with 10-disc trunk mounted Sony CD Player – fully functioning, a great throwback feature. The stereo sounds nice and the power antenna works as it should. The rear headrests have a feature that flops them back for better rear visibility; the vacuum-operated control switch reportedly works. Automatic temperature controls work for heat; high, auto and low fan speeds work.

The 3.0L DOHC fuel-injected inline six-cylinder M103 engine is rated at 179 hp @5700 rpm and torque of 188 ft•lbf @4400 rpm; the curb weight is listed at 3,594 lbs. The engine is original and is in great condition.

The underside is rust-free, with no evidence of rust repairs. The suspension has coil springs and telescopic shocks in front and five-link independent suspension in the rear. All components on this car are said to operate as they should, as do the 4-wheel disc brakes with ABS. The exhaust system was recently replaced with original Mercedes-Benz exhaust from another W124 by my mechanic, but it's tight and sounds stock. Much better than before!

The original owners manual, maintenance booklet and owner's recent service's are included, as are the jack and Mercedes tool kit. Two keys are included. Along with the factory spare, there is a bike rack, car cover. Receipts for all recent repairs will come with the car. Past and recent receipts show mileage consistently and support the 184,xxx miles shown on the odometer. The seller has put around 10k on it and wouldn't hesitate driving it across the country, and says that a new buyer could drive it home. This car had a $54,880 MSRP when new and was one of 2,318 imported to the U.S. that year. This one is sold with a clear California title.

Detailed Videos Available Here: https://www.youtube.com/playlist?list=PLtiAsXmWVVyIXwKyZ5KSqDCWdNO3LuJKV

Details
– A/C works well and blows cold, heat is hot
– All power windows and power etc all work
– Interior is in good condition and has been well cared for over 27 years
– $4k Paint Job in Original Mercedes Color done 1.5 years ago
– Rust-free California car
– Straight frame, no issues
– Exterior has no dents or dings, there is a small crack on the lower side of the left bumper (shown in photos)
– No accidents
– Best 2-tone color around!
– Very cool cruiser
– Recently replaced all shocks, struts
– Front brake pads just redo
– All services records from my ownership come with
– 2 keys and owners manual
– car cover included
– bike rack included
– 10 disc CD changer in trunk
– Original Becker Headunit
– Chrome wheels like new
– Tires in great condition
Notes
– Sunroof needs new rails – $650

Mileage: 184k
Current Uses: Weekend Cruiser, Covered in Secure Parking Garage
No Accidents, 4 Owners, California Car

Many have said that this CE-Class of cars represents the last old-guard, engineers-in-charge, cost-no-object Benzes, and I won't disagree. I have driven and taken care of this car with the ultimate care and I am looking to pass it on to the next person with the same thought.

Detailed Videos Available Here: https://www.youtube.com/playlist?list=PLtiAsXmWVVyIXwKyZ5KSqDCWdNO3LuJKV

Price: $6,500 negotiable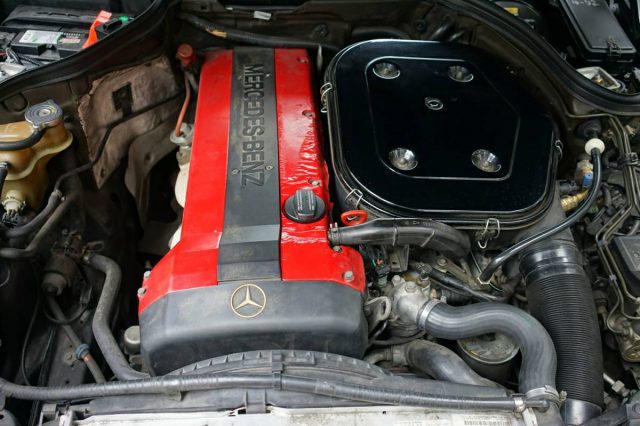 The seller does a great job of explaining everything to you on this 1990 300CE. It's well maintained and ready for a new owner without too much fuss. The miles are a little on the higher side but that is nothing to scare you away with the tried and true M104. This is a great color combination and the chrome wheels are a nice touch. At $6,500, you probably aren't going to lose any more in long-term with this car. In my opinion, clean C124s starting to become desirable and it is pretty clear these aren't going to get any cheaper. This is a car you can enjoy on an everyday basis without too much worry and have that older Mercedes feeling but still cruise with piece of mind that you'll be comfortable.
– Andrew