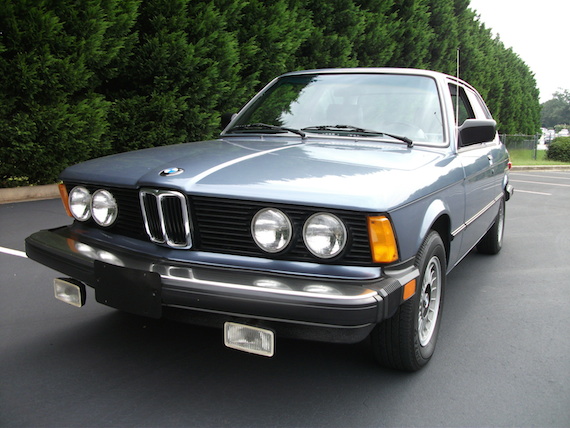 The BMW 320 IMSA racer we featured Monday got its fair share of attention, but if you are a fan of the street variety E21, check out this nicely preserved 1981 320i for sale in South Carolina. The car has been repainted in its original Cosmos Blue Metallic and comes with records for the entire life of the vehicle. If you've been searching for the right E21, this is one that deserves more than a passing glance.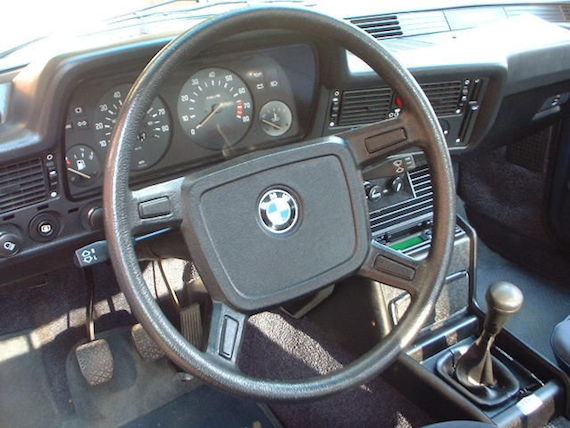 Year: 1981
Model: 320i
Engine: 2.0 liter inline-4
Transmission: 5-speed manual
Mileage: 63,552 mi
Price: $12,800 Buy It Now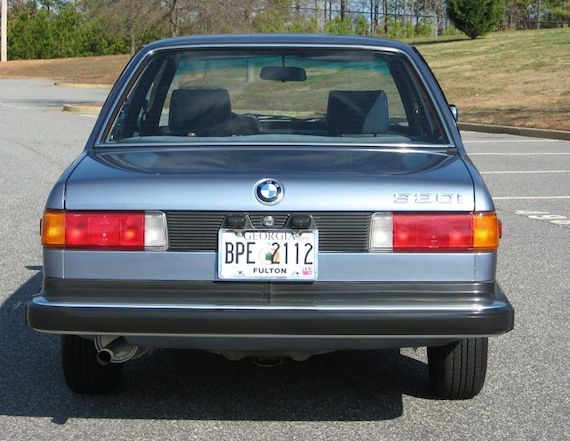 For your consideration is one of the finest preserved 320i BMW's in the U.S. If you are a discriminating buyer and simply want the best, this car is for you. Many collectors have learned it's better to buy a car that needs nothing and can be driven and enjoyed immediately – this is such a car. The interior is near perfect, no seat rips, near perfect door panels and dash with no cracks, newer leather gear shift knob, all controls work. The exterior is also super nice. The car has been repainted in it's past and it was a super high quality, expensive job. All the trim and rubber was removed before painting – there is no overspray anywhere. The paint is the original Cosmos Blue clearcoat. I see absolutely no signs of rust whatsoever. It is clean underneath. I have all the maintenance records on this vehicle (summarized in an MS Excel file) since new. This is a southern car. All the bright trim is super shiny with absolutely no oxidation. All the rubber I've seen is fresh and not cracked. The engine runs smooth and strong. Recent battery, radiator, hoses and thermostat. Cold A/C. Glass is great with no observed chips or cracks. The radio was replaced with a Kenwood deck some time back. Tires all match and have majority of tread left.

Be sure you know the changes that occurred in the middle of the 320i series, in 1980 they changed engines, adding a catalytic converter vs. the old thermal reactors, better incorporated the side mirrors and upgraded the manual transmission to a 5 speed. MPG was up to EPA (as measured at the time) 29city/36hwy. They also lightened up the car 170lbs. Quoting from the article link below "…the 1980-83 320i was endowed with a better power-to-weight ratio than the earlier 2.0-liter version of 1977-79″.

This car get's noticed at the BMW club meets and other shows in the area. What sets it apart is it's completely stock and looks stunningly new! Most recently it was featured in our local Cars and Coffee Facebook page in the profile image – the photo taken by a local professional photographer (see above). Check the images below and at the link and see how much quality you can get for such little money. People go crazy over the 2002 BMW's but this initial 3-series BMW had many refinements like updated styling, fully independent suspension, ergonomic interior layout, and fuel injection. A few articles are starting to point out this sleeper BMW. Check out the article below outlining the refinements in the 320i. Also see the image of a CNN Money article below. I see way more 2002′s than 320i's on the road, let's start giving the 320i some more love.

Questions? Email me direct by clicking here.

Here is a great article discussing the 320i refinements over the 2002:

http://www.bimmer-mag.com/issues/100/articles/the-forgotten-3?page=1#.Ukb-dVrD-M8

eBay is stingy on free photos so here's a Photoset posted on Flickr:

http://www.flickr.com/photos/31753546@N03/sets/72157634869732464/

I took several videos and posted them on YouTube:

Walk Around:

http://www.youtube.com/watch?v=jxbGKy83Pqk

Short Drive:

http://www.youtube.com/watch?v=hT15UT6VBVc

Interior and Trunk:

http://www.youtube.com/watch?v=RwoXZRQsNyw

Engine: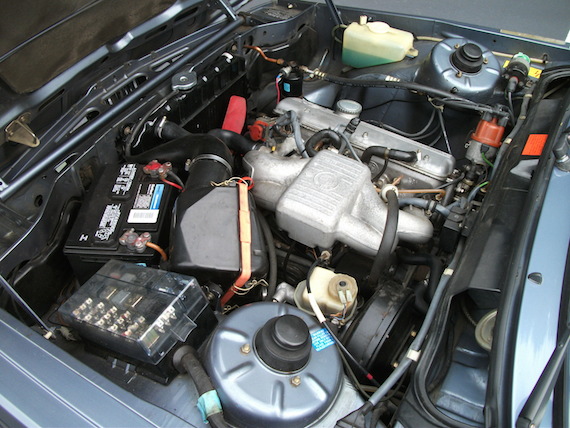 We've seen a fair amount of clean, low mileage E21s pass through GCFSB in the last year or two, proving that there may be a stronger following for these early 3ers than one first thought. While it's certainly a car that presents well, the price verges into clean E30 territory, which may make this one a tough sell.
-Paul