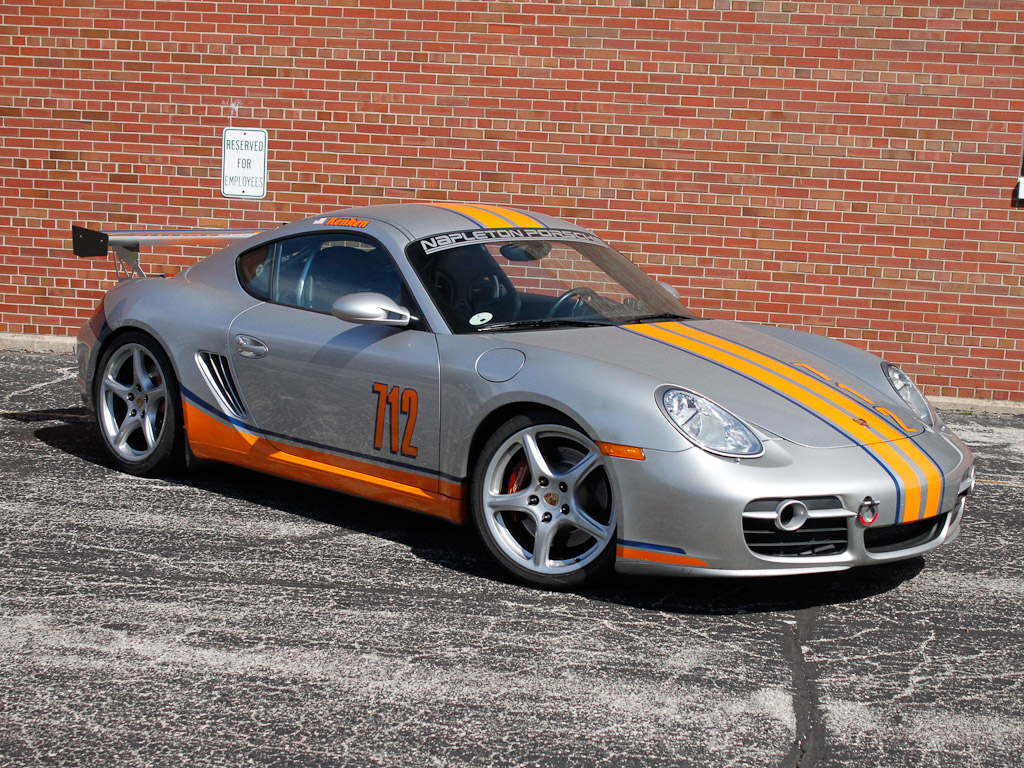 The first generation Porsche Cayman S remains a top choice among driving purist for its mid-engine layout and reasonable pricing slotted well below the base 911 Carrera. With roots tracing back to mid-engined racing greats like the 550, 907, 917, 956 and 962 it didn't take long before many decided to prep it for the track.
Napleton Motorsport out of Illinois recognized the Cayman's track potential and after extensive massaging entered thier 3.8 Cayman into the Rolex 24 Hours of Daytona in 2013. They ended up winning the GX division and decided to continue their success and general awesomeness by creating the Cayman Interseries in conjunction with Historic Sportscar Racing. The best part of the Cayman Interseries… classic Porsche liveries are mandatory! Gulf, Rothmans and Martini, Oh my!
Listed on Napleton's eBay page is a street-legal interpretation of their championship Cayman and it looks to be a hoot.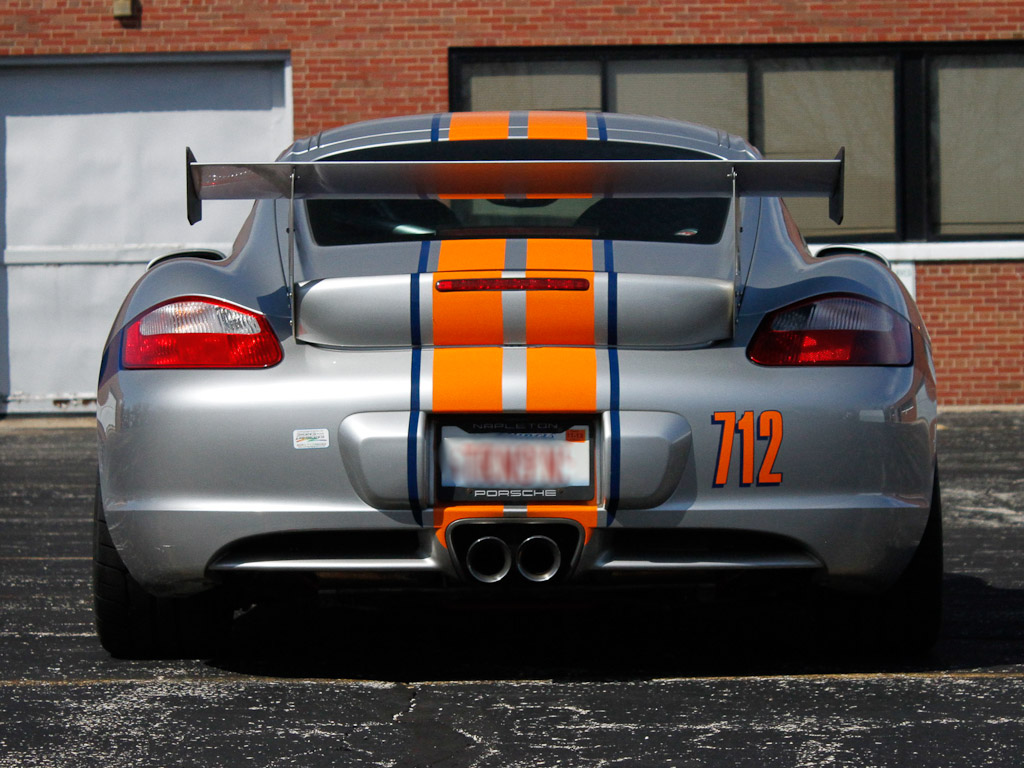 Year: 2006
Model: Cayman S
Engine: 3.8 flat six
Transmission: 6-Speed Manual
Mileage: 31,317
Price: Reserve Auction, $35,100 current bid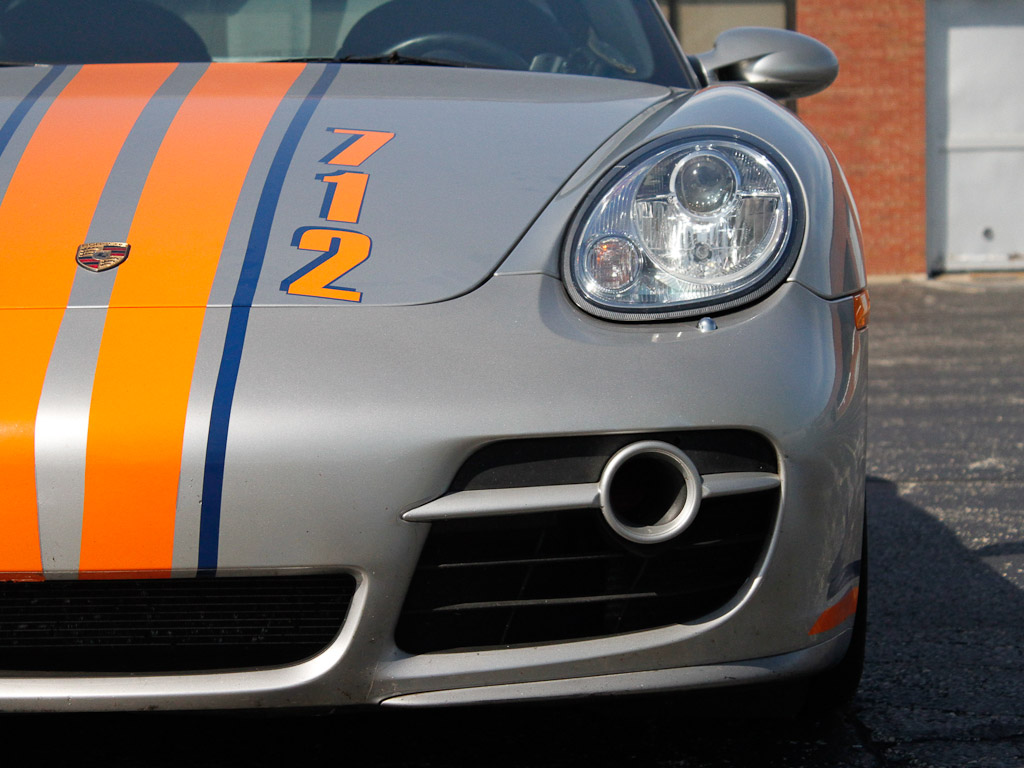 This very unique Cayman "S" was built by the same team the won the 2013 24 Hours of Daytona. Installed is a new 3.8 Liter engine with all the necessary performance features to make it a truly amazing car on or off the track! Included with this car is a full "Cayman Interseries" suspension with JRZ PRO shocks,front and rear sway bars,GT3 lower control arms with solid bushings,bump steer tie rod ends, drop links, StopTECH 6 piston brake calipers, stainless brake lines,Guard Limited slip, special exhaust system, rear half roll cage, GT3 seats and harness,coolsuit system, Traqmate data system, shift lights and the Patented "Cayman Interseries" rear wing. This car is just wonderful and easy to drive…fully street legal. A true race car for the street…the one Porsche should have built!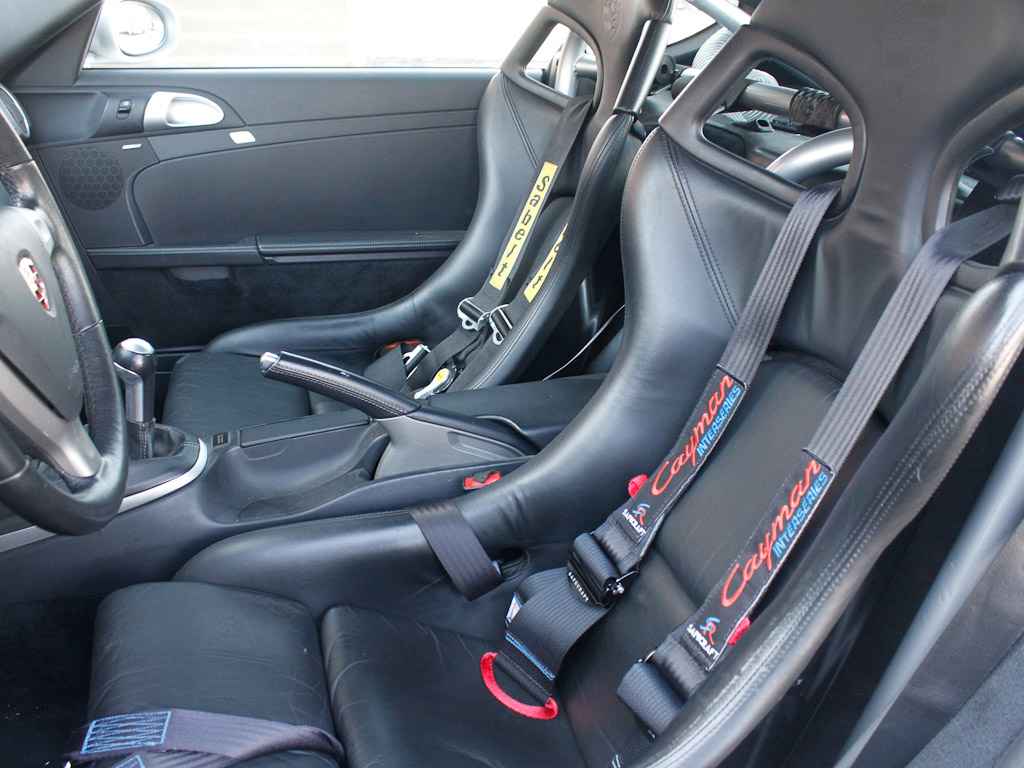 As Napleton mentions in their listing, this is an incredible track day package that has a really cool story behind it. The stock Cayman S is not only the best Porsche I've ever driven but it's the most impressive and fun car I've ever driven period. I can't begin to imagine the level of performance this 3.8 delivers when mated to fully upgraded suspension. I look forward to seeing where bidding goes and will be paying close attention to Napleton and the Cayman Interseries in the future.
-Ben