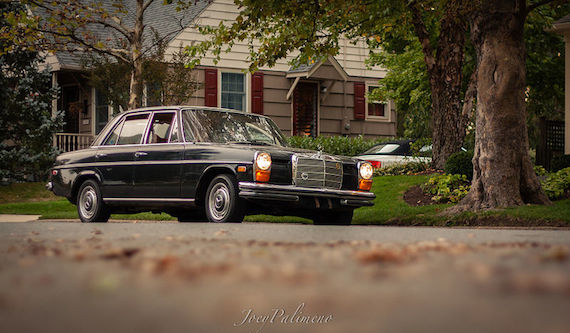 If ever there was any doubt, the W123 sedan, coupe and estate soldified Mercedes-Benz's reputation as a builder of durable vehicles built to exacting standards. This was a carefully cultivated reputation built over several generations of vehicles pre and post war. As a result, the W123 predecessor, the W114 doesn't get it's fair of accolades, but those who are familiar with this model revere them all the same. This 1969 250 for sale in New Jersey has led a relatively easy life, with under 100,000 original miles. It's bound to gain some attention, having the six cylinder and 4-speed manual combo, providing ample, usable power.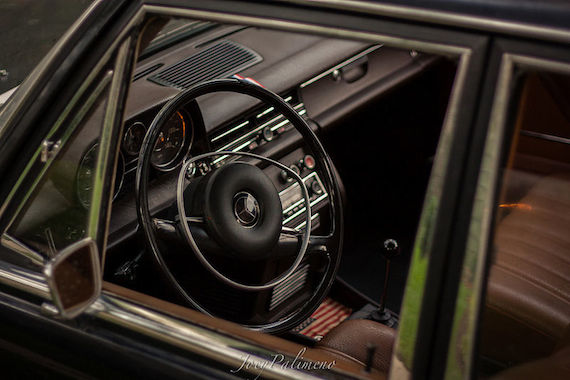 Year: 1969
Model: 250
Engine: 2.5 liter inline-6
Transmission: 4-speed manual
Mileage: 82,588 mi
Price: $3,800 Buy It Now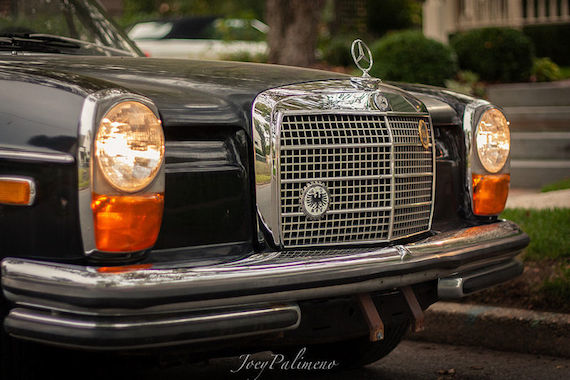 Alright so up for sale is my 1969 Mercedes Benz 250 w114. The car is my daily driver and runs very strong, keeps up with modern traffic, and is completely reliable. Even on these very cold mornings it starts up with absolutely no problem.

-The car has a clean and clear title.

-82,5XX original miles!

-2.5 liter in-line 6 cylinder engine paired with a very smooth shifting 4 speed transmission. (Very rare 3 pedal car)

-Seats are in great condition with only a couple small tears. Headliner droops in the back, but is pretty easily fixed or even replaced.

-Dash is also in good condition with no cracks or anything!

-Original radio which works.

-The only bad things I can think of are the carpets, headliner, and some superficial rust. Carpets are starting to get some dry rot, headliner drops (as previously stated) some rust under trim on driver's side, lower door panels and rear quarter panels. All is reparable.

This car turns heads and is a great conversation piece. Everywhere I take her people stop me to talk about it and they are blown away by how clean this 44 year old car actually is! The only reason I am selling is because I found another Mercedes that I would love to get my hands on, but unfortunately she has to go first.

Please feel free to contact me with any inquiries! And please don't try to lowball me. I love this car and I'm in no hurry to sell.

My name is Joey.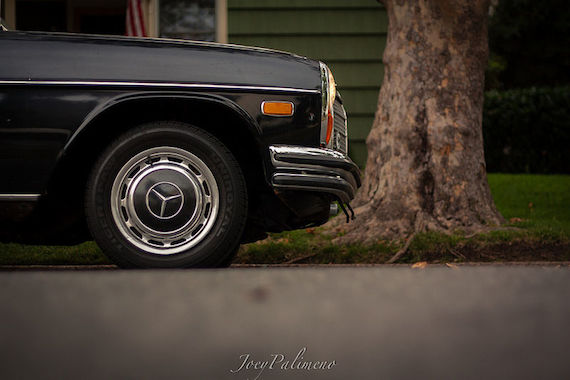 Of all the cars written about on GCFSB in the last year, with possible exception of the mint E30 318i sedan from two weeks ago, this 250 is my favorite. That might seem hard to believe, but it's true. It's not the fastest or most luxurious Mercedes out there, but given proper care, a car like this could be an awesome motoring partner for years to come. It's a car with an honest aura about it. Those who have owned Mercedes from the pre 1990s era will often espouse just how great they are. Once you experience one of these classic Mercedes-Benzes, life will never be the same. I'm living proof. I love my MINI Cooper S, but there's always that longing I have for the old Mercedes. At this price, a piece like this is hard to resist.
-Paul