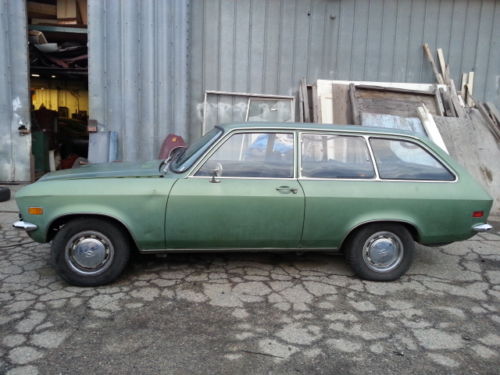 At least in the U.S., Opel is one of those names that never quite caught on. Perhaps that had something to do with the odd marketing and strange cross-branding GM has always undertaken. Opels have on again/off again been available as their own brand, then later as Saturn models and most recently Buicks. But let's not forget that it's Opel underpinnings that are at the heart of some SAAB models after their takeover by the General, too. Of course, the larger problem in the success of Opels – and indeed, many GM models – has been internal competition. At the same time that the Opel 1900 was launched, for example, GM also concurrently launched the similar but completely different Chevrolet Vega. And outside of the Cosworth model that upped the fun quotient of the Vega substantially, the model was pretty much completely crap. It was too small, unreliable and well, unsafe to really be a market hit. Which is why it's particularly vexing that GM spent so much time trying to sell them when they had a perfectly good small car in the Opel Ascona. It was marketed here as both the 1900 sedan and the slinkier Manta coupe, and was also available as a 2-door wagon. Was it class leading? No. But it was a reasonable option that pretty well proven and if properly supported from GM probably wouldn't have been so rare to see today: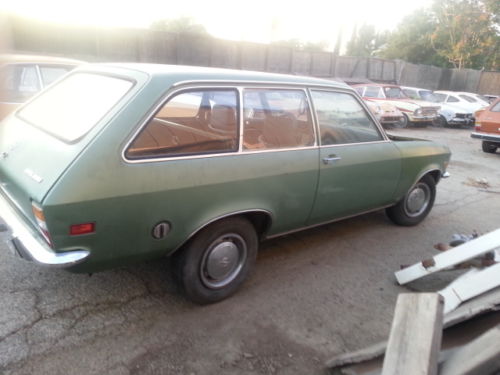 Year: 1971
Model: 1900 Wagon
Engine: 1.9 liter inline-4
Transmission: 3-speed automatic
Mileage: "99,999"
Price: No Reserve Auction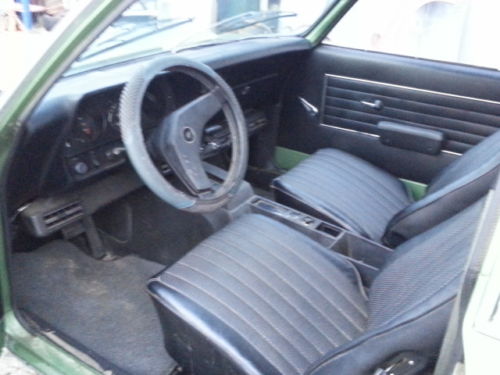 1971 Opel 1900 Wagon, original green paint, fully optioned automatic, with factory GM air, also features rare sought after early bumpers even with fog lights see pictures, car runs and drives and even has the updated Weber carb, also features decent black interior, hard to find, owned by the President of the Opel Enthusiast Club for over 10 years, one of the best Opels out there,

Please ask all questions before auction end.

PLEASE NOTE: If you are interested in bidding on this vehicle, Please give us a call at 909-355-OPEL (6735), or Todd's personal cell (the OLD shop phone) 562-690-1051. We would like to talk to you before you bid. We reserve the right to cancel bids from bidders with 10 or less feedback.

Payment Information:

A deposit of $500 may be paid through Paypal within 24 hours of auction end with the balance to be paid by direct deposit or wire transfer into our Bank of America bank account within 7 days of auction end.

Pickup and transportation of the vehicle is the sole responsibility of the buyer. We do have information about transporters and can get the buyer in direct contact with them.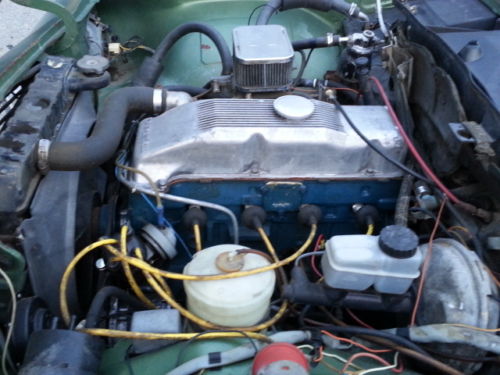 Neat! But, it's also interesting how "one of the best Opels out there" ends up looking like a pretty tired car. No where does this appear to be a shining example of the brand unlike the many clean GT models that come to market. But rare it is as well as generally forgotten, and it looks generally like a solid example that could be brought up in condition a few notches if you spent some time on it. Unfortunately, what you'd be rewarded with is more of a curiosity than a driver's car or something that was desirable, but there's a fairly enthusiastic though small group of Opel devotees still out there. Is it worth plunking down the $6,500 starting bid plus the amount of work you'd need to put in to make it really great? Probably not, and I'd admit that a 2002 Touring would be much higher on my list of desired cars. But it's different, and for some people that's more important than just about everything.
-Carter