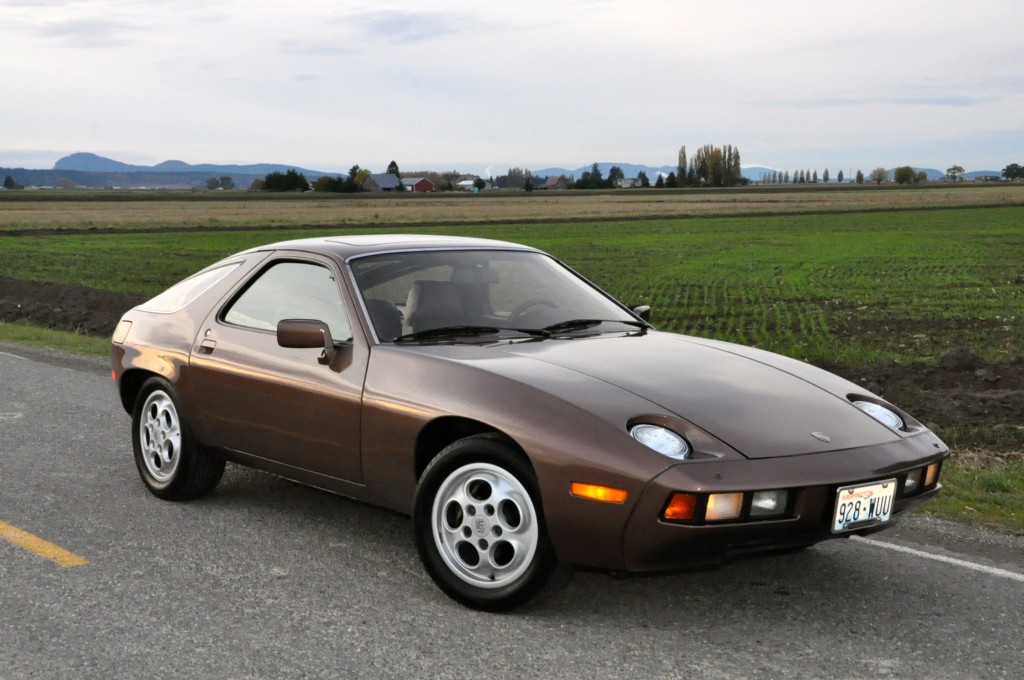 The Porsche 928 stood the world on its ear when it was launched in 1977. The car's streamlined design with integrated bumpers, V8 engine and formula which was a mix between sports coupe and luxury car was unlike anything people had come to expect from the engineers from Stuttgart. While it didn't supersede the 911 as intended, the car lived a relatively long life through several variations on the original design. It has been said there is nothing new under the sun, and with brown metallic colors back in vogue, the clean lines of this 1980 928 could fool those who aren't petrolheads into thinking that Porsche may have released a new model.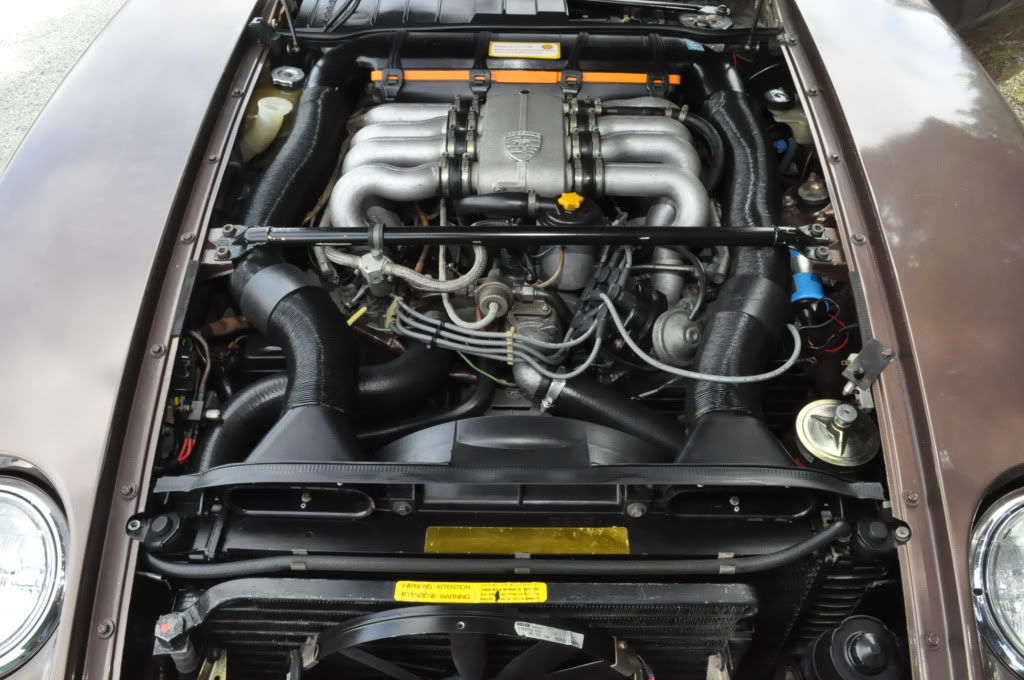 Year: 1980
Model: 928
Engine: 4.5 liter flat six
Transmission: 5-speed manual
Mileage: 80,580 miles
Price: Reserve auction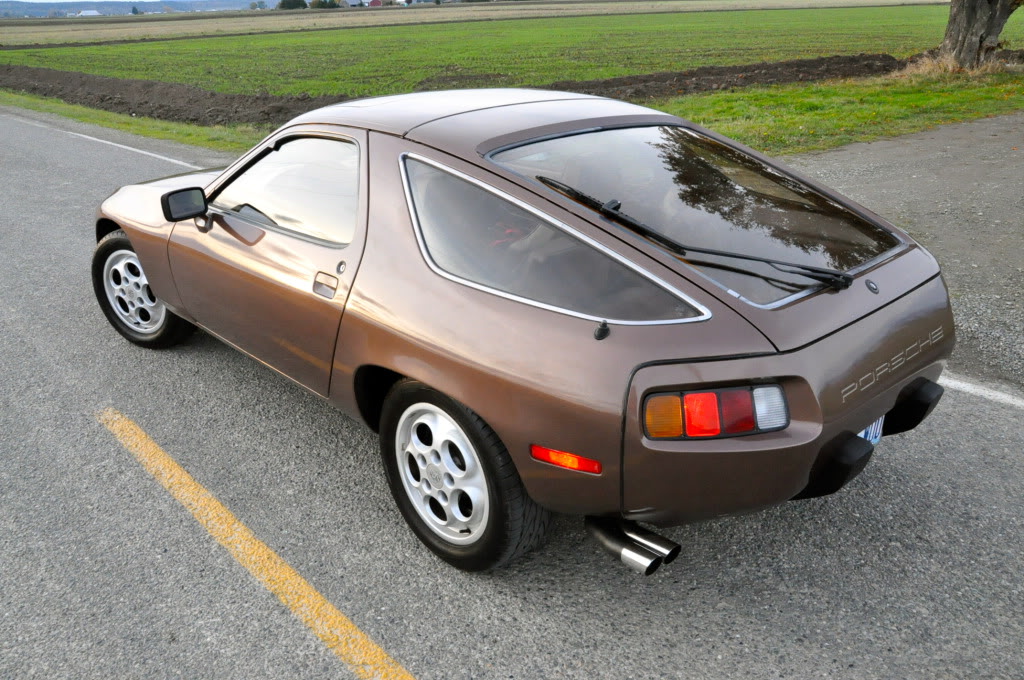 DESCRIPTION

In the late 1970s, Porsche started production of the 928 with a front engine V8 and rear transaxle to provide stable even weight distribution. Production continued with different variations until the 1990s. The 928 was built initially to replace the popular 911, but sales were not as strong, so they continued both models for many years side by side. Designed to be a grand tourer, these 928s are equally at home on the highway as a country back country road or racetrack. Once considered a "unloved" Porsche, the 928 is quickly becoming a unique classic sports car appreciated by those with discerning taste and the boldness to look beyond the 911 model. This fine 928 is finished in Braun Kupfer Diamant (Copper Brown Metallic). The interior is also finished in brown leather. The leather is still soft and supple, without cracks or wear, and the carpets are still thick and plush. The only known interior issues are a missing radio, and some previous lackluster repairs to the dashboard showing their age. Driving this 928 is a treat with good power and tight intuitive steering. Having driven many 928s, this one still feels like a new car the way it goes down the road. The low mileage is evident in the driving manners of this GT car.

COSMETIC CONDITION

Cosmetically we would call the exterior a 8-9 out of 10. The car is not flawless, it has some rock chips, and a few small scratches, but it is straight as can be- which sets this unique 928 apart from lesser examples.

The interior also would be a 8 out of 10. The dashboard was repaired but to a substandard level- and is starting to show its age– nothing a dash cover could not fix. The rest of the interior is in excellent shape and reflects this car's low mileage. The steering wheel, seats, and even carpet are all in great condition and it is very comfortable! It will however need a new stereo, or we can have that installed at the buyer's expense if preferred.

Wheels do not have any "curb rash" and the glass is all nice with no chips or cracks. Overall, a really nice example of Porsche's 928.

* Additional photos and videos available by request. We have a lift so if you are sincerely interested in the car and want further pictures from under we are happy to help out.

MECHANICAL CONDITION

Mechanically the car drives really well. It makes great power throughout the RPM range. The clutch engages smoothly and does not slip. Brakes are very tight and strong and have recently been replaced. Tires are new. The only fault with the car mechanically is the transmission will "snick" going into second gear when cold. Once warm it shifts well, but the shifter itself feels a little loose. Still, this car tracks down the road perfectly straight and smoothly. It feels comfortable and quiet at 20mph or 80mph. Truly a pleasure to drive!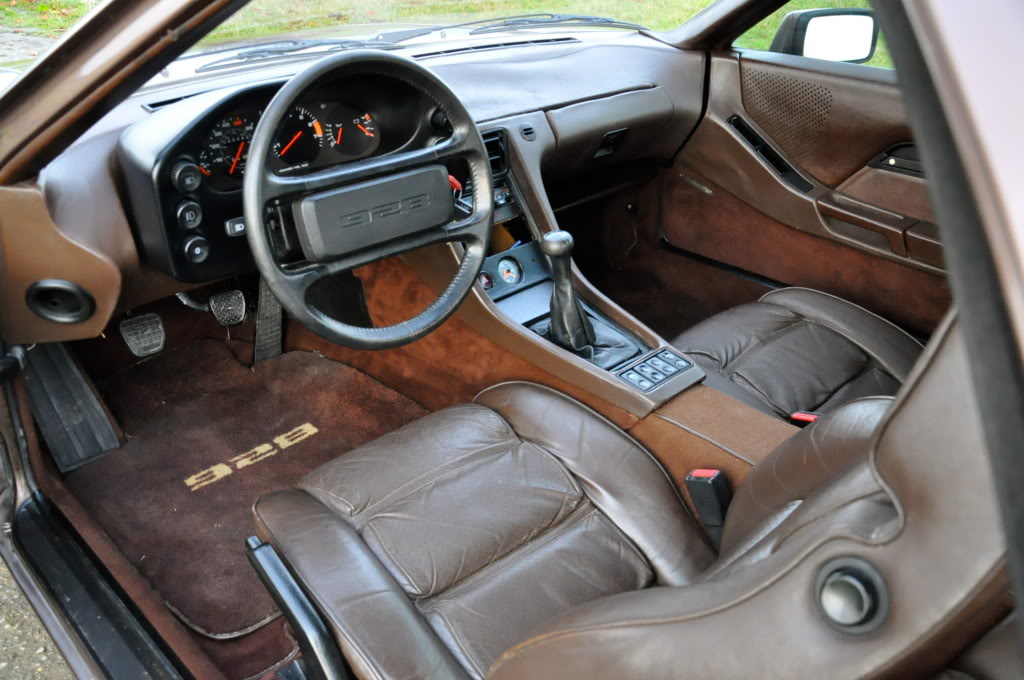 Later 928s like the S4, GT and GTS are undoubtedly faster and a bit more refined, but I love the purity of the original 928 form, right down to the phone dial wheels. As with a lot of classics, it's important to buy the best that you can, but that is particularly true with any 928. These are cars that can quickly eat you out of house and home in terms of repair costs. There's a few items to be dealt with on this car, but nothing to majorly detract from the overall package. Early 928s such as this can range in value between $14,000 and $20,000 for a good one. This one should be able to fetch somewhere between $14,000 and $16,000. This one isn't a concours quality vehicle, but wears a nice patina that should appeal to an enthusiasts bent on using the car as intended.
-Paul