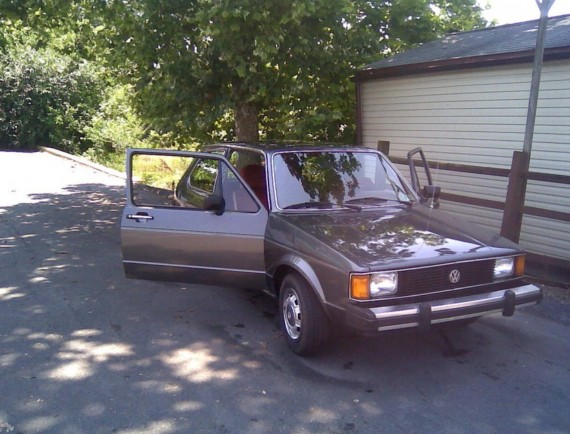 As I've written up a steady stream of Porsches and BMWs of late I thought it prudent to mix it up as I'd hate to get automotive tunnel vision. I had just finished editing some pictures of my girlfriend's new MkVII Golf when it dawned on me that perhaps one of its early ancestors would make for an interesting post. With that in mind I set about scouring the depths of the internet in hopes of finding something quirky that would spark my interest. I've never been a rabid VW fanboy but my New England upbringing did instill a healthy appreciation for Das Auto. In my adolescence I probably spent more time in MkIII Jettas than any other car. A few friends had Golfs but for whatever reason those were far less popular in my neck of the woods. I like an underdog so I focused my search on old Golfs, passing over a number of listings for modified Jettas.
Personally I've always preferred the practicality of the hatchback design especially since the Golf was the base for the GTI, which with the exception of the MkIV & MkV, is a nameplate I am a fan of.  I think part of what I love about those older boxier designs is that they do not look fast, not even with a bunch of modifications. They are spartan, basic and from a design standpoint relatively un-inspired but that's exactly what I think makes them cool. If older GTIs don't ask for attention then the MkI Rabbit is the hermit of the VW family, living way out in the woods with no internet, phone or electricity. So when I came across a clean '81 Rabbit hiding a 2.0L 16v EA827 under its hood, I knew I had to post it.
And now for something completely different.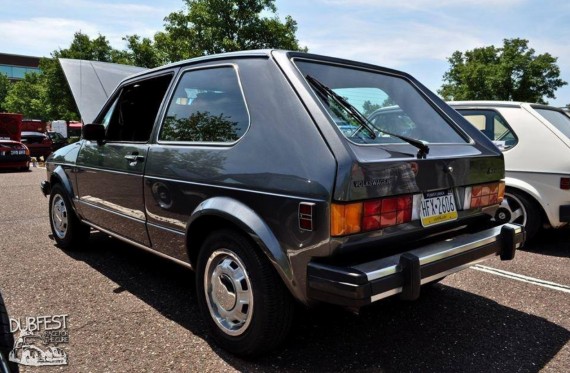 Year: 1981
Model: Rabbit
Engine: 2.0 liter inline 4
Transmission: 5-speed manual
Mileage: Unlisted
Price: $6,000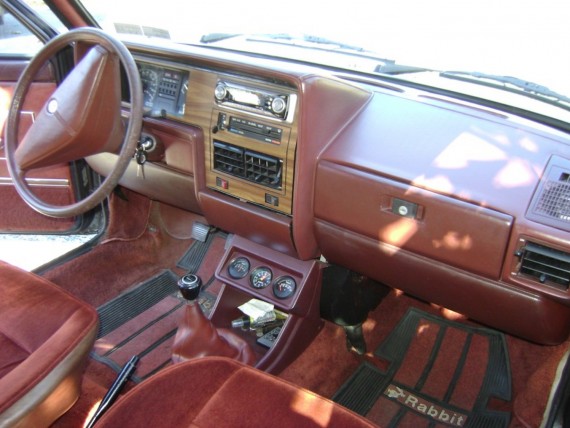 I have a two door Rabbit that I had the car completely took apart and had it painted. all new rubber was put in.
My cars a sleeper!The car looks like an original 81 rabbit on the outside.
But under the hood is a 2.0 16 valve setup like a Scirocco.
It has a GTI transmission large sprocket and highway gear.
Both motor and transmission have been rebuilt. About 4800 miles on them both.
As a 2 1/4″ stainless steel exhaust.
The brakes, steering, wiring, heater, air conditioning has been gone over or replaced with new.
The car comes with all kinds of parts. Just about anything that could go wrong, I have a replacement part.
I put over $10,000 in the car I have all the paperwork receipts.
I'm asking $6000 for the car. This is a firm price.
If you have any questions you can call me 717 405-8219
thanks Joe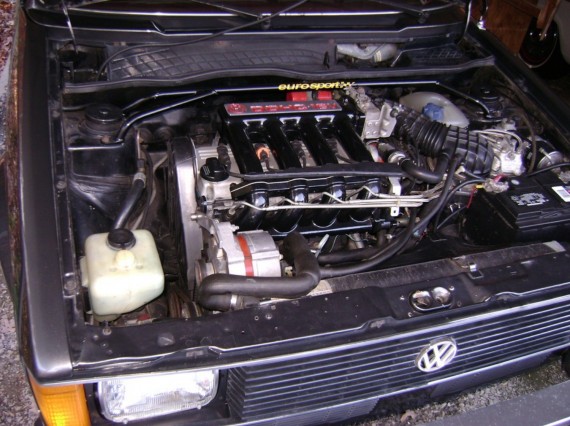 So the seller has left out a whole bunch of information that a potential buyer would want to know. How many miles are on the chassis? What exactly did the motor come out of? What parts will be included and fall under the "all kinds" umbrella? I'm sure these questions and any others an interested party might have could be answered with a simple email to Joe but I wish he'd included more details in the post. I'd like to know how many owners the car has had, where it lived most of its life and things of that nature. I'm curious because these cars are rarely restored to such a nice condition and fewer hold such "sleeper" status. It's a long shot but perhaps this car is a Pennsylvania native and hasn't left the Keystone state since rolling off the assembly line in Westmoreland. A simple run of the VIN number would tell you, I may even reach out to Joe just for the hell of it because I'd like to know more about this car's story.
Regardless of what kind of life it lived prior to ending up for sale on VW Vortex, this Rabbit certainly appears to have legs now. I love the Grey over Red color combo, one of the most timeless VW looks in my opinion. I bet the 2 1/4″ exhaust sounds great, probably turns a lot of heads and makes people wonder how such an unassuming little car could make such a racket. Either that or they figure it has a hole in the muffler and carry on with their lives, never giving the little two door a second glance. Whether the former or the latter is true doesn't really matter to me because with a car like this, it's all about the driving experience and from what I've read, it sounds quite good. Is it $6,000 good? That's the kind of question I'd personally like to find out the answer to.
Cheers,
-Andrew