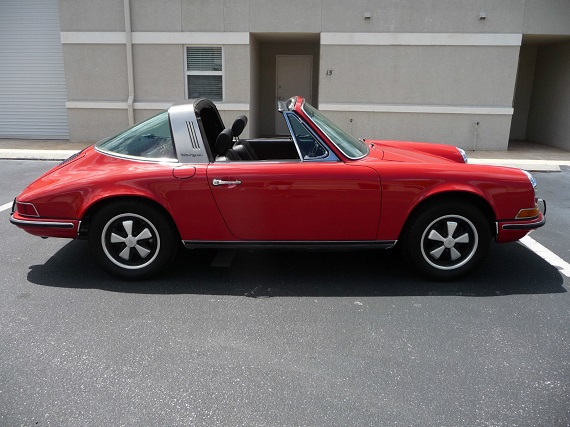 I feel somewhat remiss in never featuring one of the long-hood Targas during convertible week last week. While not really a true convertible they were the only open-top option for the 911 during that time period. For full effect you'd want the Soft-window Targa, but frankly the hard-window Targa is a much better looking car and still provides much of the open feel that makes any convertible so prized in the first place. So I'll try to fill that gap with this Bahia Red 1972 Porsche 911T Targa, located in Florida, with a reported 53,294 miles on it. This Targa sat for a while and was given a basic refreshing of much of the mechanical components prior to being put up for sale, but the paint and interior are original to the car. Because this is a 1972 MY 911 that makes it an oil flapper, meaning it was fitted with an external oil filler located on the rear quarter panel. Porsche had hoped to improve weight distribution by moving the oil reservoir inside the wheelbase, but ultimately reverted to the original design one year later out of concern for people who mistook it for the gas tank and added fuel to their oil. Regardless, the 1972 cars are the only ones to possess this unique feature.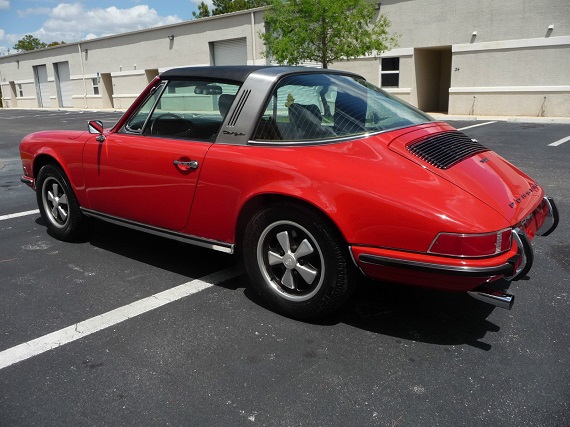 Year: 1972
Model: 911T Targa
Engine: 2.4 liter flat-6
Transmission: 5-speed manual
Mileage: 53,294 mi
Price: $110,000 Buy It Now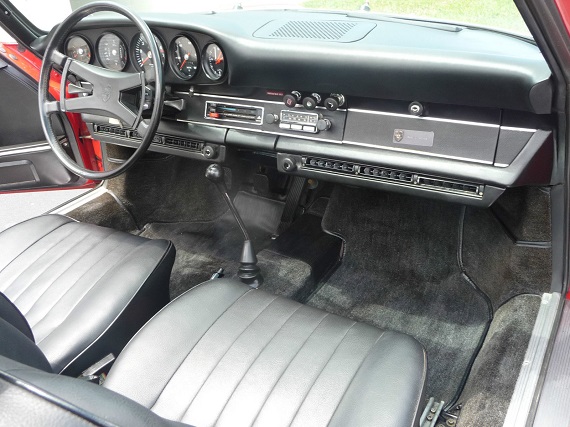 1972 Porsche 911T Targa matching number car with 53,294 original miles

This car was purchased from the estate of the original owner after sitting for a number of years. It is a very rare all original survivor with no rust. Only 53,294 miles with documentation that spans from 1972 to 2010. Purchased last year much work has been done to bring it back to life. The work included:

New gas tank, new fuel lines, new fuel pump
Brake calipers rebuilt, new master cylinder, new brake hoses
Engine out service including many new gaskets and seals
New Sachs clutch, pressure plate, throw out bearing, flywheel resurfaced
New Cold start fuel lines, hoses, MFI belt
Engine tune up including valve adjustment
New Turbo lower valve covers
New Alternator
Shifter bushing replaced and new shift coupler bushings
New hand throttle link
New bumper and body weather strip front and rear
Left rear quarter had previous minor damage that was professionally repaired and repainted
Engine compartment detailed including new sound pad
Compression test shows normal results 135-135-140-135-135-140

The car has its original paint, (except for rear quarter repair and engine lid) and original interior. The included COA from porsche shows that engine and transaxle are original to the car as is the exterior color. The car is available for inspection in Naples Florida by you or your representative. Please feel free to ask any questions either through ebay or directly to me at porsche72targa@gmail.com. Deposit of $1000 required via paypal within 24 hours of auction close. Balance due within 7 days via bank wire transfer or prearranged payment. Car must be picked within two weeks of close of auction. Vehicle is sold as is, as shown, with no warranty expressed or implied.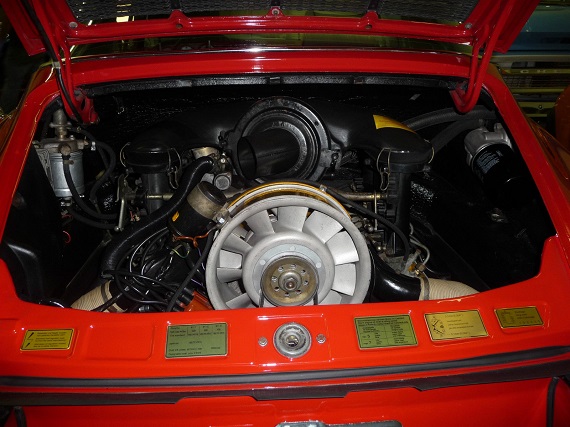 Due to being the entry-level 911 of its time, we don't come across many examples of the 911T that appear in their original condition so this seems like a pretty nice find. It presents quite well with everything looking in good condition and with nice pop to the paint. That said, as the entry-level 911 values for the 911T are also lower than that of the 911E and, of course, the extremely valuable 911S. So that makes this one priced pretty high within the current market and some of that may be due to it being a '72 as I have many times seen sellers attach a premium to those cars. Whether buyers are always willing to pay that premium is another story. This does appear to be a very nice example, and I really enjoy these early long-hood Targas, I'm just not sure a 911T Targa is quite yet a six-figure car, outside of the very best examples on the market.
-Rob