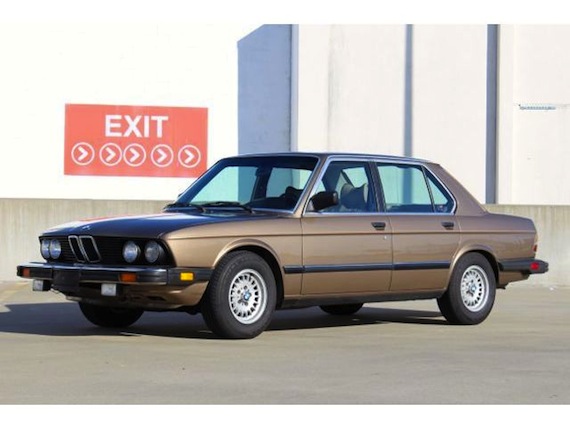 My E28 predilections clearly tend towards the special-edition, but I'm down with exceptional examples of pretty much any 80s BMW – even the most basic. Here we have a 1983 528e that is in the "sweet-spot" of just over 100k miles. This seems to be the mileage where a lot of owners who lovingly cared for their old cars decide it's time to pass it on. A tan on tan ETA-engined BMW could be taken as bland, but I see it more as a lovely time capsule that highlights the outstanding simplicity of the E28.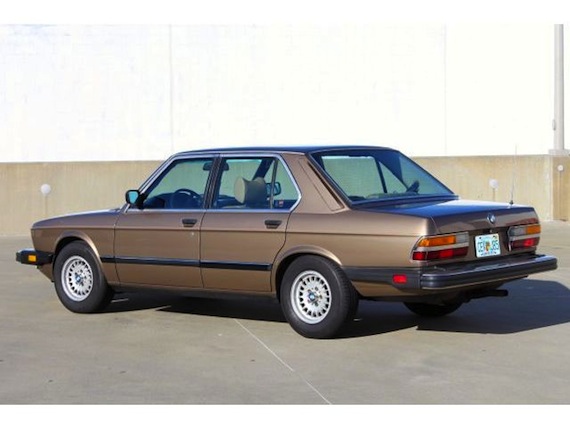 Year: 1983
Model: 528e
Engine: 2.7 liter inline-6
Transmission: 3-speed automatic
Mileage: 108,000 mi
Price: No reserve auction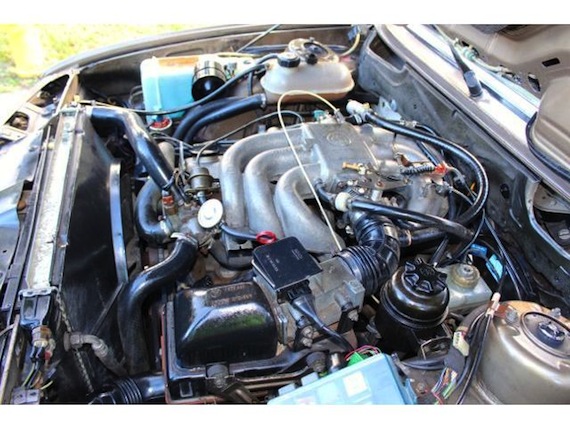 This is a stunning example of the legendary 528. It is a one owner car that has always been garaged and pampered and it shows. Take a look at the pics. The color is rare and shines like new. This car has always been indoors. The exterior has no scrapes or scratches and looks phenomenal. The rubber and trim and glass are all excellent as well. The tires are new and the rims are not curb rashed up. The interior is also exceptional. NO smells or odors and no rips or tears. It hardly looks used at all. All of the swithces and guages work as they should and the white lettering is all there. Most have been rubbed off and look terrible. The mechanicals are excellent. AC is ice cold which can be a problem with these cars. The car is quick and does not smoke or shimmy. I have all books and records from the one single owner. I would not hesitate to drive this one across the country.
Did you see that engine bay? Clean. At time of writing, 16 bids have only pushed the price to $2,050, indicating this E28 will attract some good attention but probably go for a very reasonable price. Whether it's kept gorgeously all-original or used as a great blank canvas for a new chapter after 3 decades, I have a feeling someone is going to feel good about finding this low-mileage 528.
-NR