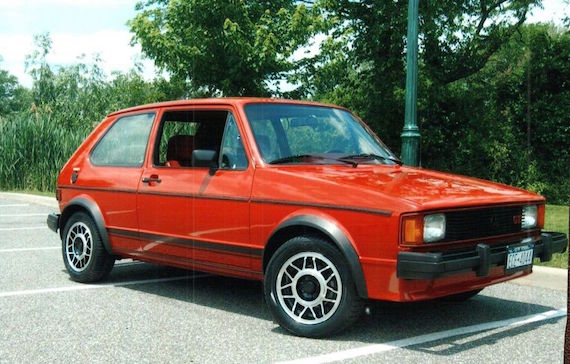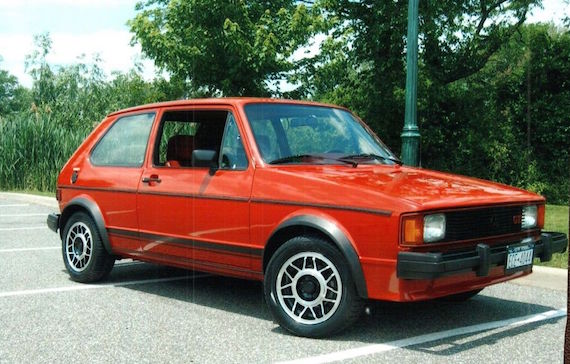 When I met Lon, he was in Washington on his yearly pilgrimage to see friends and search for rust-free Mk1 Volkswagens. He lived in Iowa and had a farm filled with interesting VW breeding experiments. GTIs mated with trucks, diesels injected wherever possible, etc. He knew that our sweet little truck was getting more than a little rough around the edges – a cracked exhaust manifold was the final need that broke my dad's patience – but he also looked at it with the same optimism and appreciation that I did. I was just a couple of months into having my driver's license, and the passing on of my beloved Rabbitamino was hard to swallow. Lon seemed to be the right person to pass it on to, someone who would make it better and give it a new life in a way I wasn't prepared to do. The pain of loss was dulled when he let me drive the Mk1 GTI he had already picked up on his trip – a low and tight little mongrel featuring a Quaife differential and a short-geared diesel 5-speed. Howling through the gears and hitting fourth before 40 mph, he offered to trade me the GTI and its trunk full of VW race parts for the truck and a little cash. 16 year old me was not in the driver's seat for our family's car choices, however, and my dad wanted another truck. We ended up with an incredible Toyota 4×4 that is still kicking ass and taking names, but that drive in (and missed chance at) Lon's sweet GTI has always stuck with me.
Thus, the Mk1 GTI is still a bucket list car for me, but I'm thinking I need to either jump on one soon or cross my fingers and hope I win the lottery down the line. This beautiful Royal Red example has covered roughly 2k miles in the last 9 years after the owner bought it in Chicago and took it to New York to tuck away, drive on weekends, and take to shows. It's not completely original – new snowflakes have been acquired by the owner over the years, and it has a stainless steel Techtonics exhaust – but it's damn close. We've seen impeccable, fully restored GTIs, but original examples like this carry an extra air of gravity and provenance. Whatever the seller invested 9 years ago, I'm guessing it was a heck of a lot less than the nearly $10k the auction is reaching.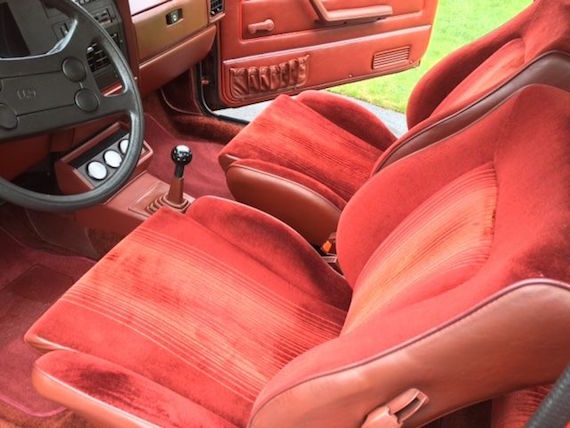 Year: 1983
Model: GTI
Engine: 1.8 liter inline-4
Transmission: 5-speed manual
Mileage: 31,907 mi
Price: Reserve-Off Auction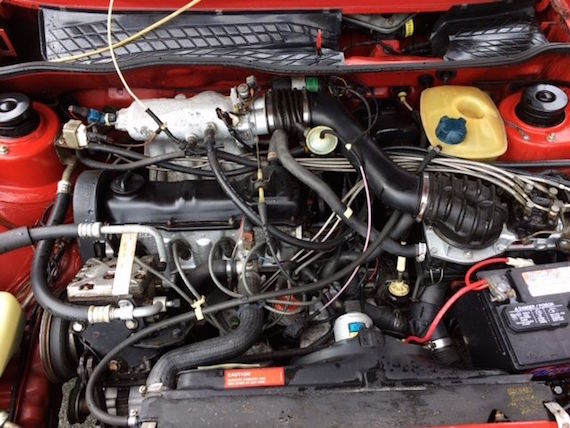 This is a very well preserved 33 year old VW GTI Red on Red with 31,907 original miles. It has a sunroof and air booth which work perfectly. Sunroof is tight and no leaks or wind noise. The Mileage is documented and the car has been registered and insured in NY for the last 9 years. I am the third owner. I purchased the car in Chicago and had it trailered back to NY. Then car is tight, not a single drop or leak anywhere. Pinch rails are straight as can be after 33 years. It has basically been in storage since I bought it in 2007. I have only put about 200 miles per year on it. Just back and forth to car shows. Never seen rain or snow. Have only water washed it a few times. Just wiped down. Stainless steel 2 1/4 Techtonics exhaust. Always passes emissions. There are few small dings and scratches and touchups but nothing that is very visible except up very close and to be expected on an unrestored 33 year old car. The seats have no tears and look new and are firm. The shift boot has some small damage. The dash is perfect with no cracks. All gauges work perfectly, including the clock! Rear hatch area and rear seating area are perfect. Door interiors are perfect with no cracks. Snowflake rims have been found over time and are 9 to 9.5 out of 10. Tires are new. Starts right up and runs like new. Clean as can be. Engine and all mechanical components are running perfectly. Mobil 1 oil only.

Includes two car covers, original build sheet, original window sticker, matching Matchbox car, sales sheets, GTI sales brochures, 4 original keys, all documentation, original owners manual, etc.

I have many more photos so please email me and I will send them.

I want this car to go to the right buyer. I am 47 and not looking to give away, not a car to cage and race. This car has been all over VW Votex, Bring a Trailer.com and is a special car for the right buyer.

I just am not driving it and it needs to be out and about. I reserve the right to pull at any time as I may change my mind on selling. It is listed locally and with a few car clubs. Please ask me anything and I will get back as soon as possible. I encourage you to come see it, drive it if serious as I did when I bought it. You can arrange car transport if you are not in the area. I will load the car on truck and take photos before it leaves and sent to you. Good luck and I hope it ends up in your driveway.

On Apr-26-16 at 16:51:58 PDT, seller added the following information:
Yes- The AC does work and yes the car is the Chassin car from Chicago.

On Apr-27-16 at 07:31:46 PDT, seller added the following information:
Above should say " It has a sunroof and air both which work perfectly" not booth. Sorry.

Some other questions- yes, I have all receipts and documents from Day 1 through last Inspection. I have 4 original keys. The snowflakes are about as close to new as you can find. No road rash, no dings. Tires have less than 500 miles on them.

Yes, local folks this the car at the Bear MT car cruse on Wednesdays in the summer. Once again, come see it, drive it. No hidden agenda here folks. Just one of the best examples of one of the best cars ever made in my opinion.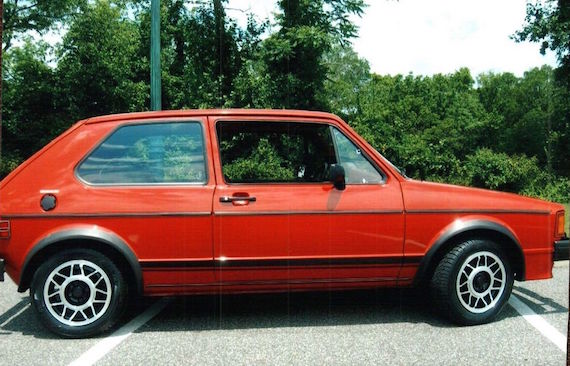 The Mk1 GTI has held up as well as any vintage performance car. Like the E30 M3, you can jump in it and feel how great they still are today, direct and light and completely predictable. It's no surprise that the value rise for GTIs is accelerating, but hopefully their large numbers will keep them somewhat attainable for a few more years. They'd better, or else I'm going to have to study up on my bank robbing skills.
-NR