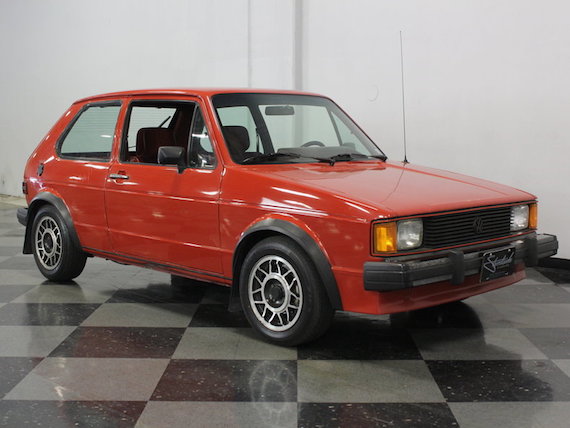 When I first saw this GTI, I thought "that's a beautiful Mk1 GTI," immediately followed by "they want $15k with 216,000 miles?!" which is the exact response the seller is discouraging in his ad, as I later found out. What I also found out as I read further and drooled over the pictures was that this GTI has just about everything new on it. Seriously, it's like new under there with a rebuild with a fresh bottom end, all suspension, rebuilt brakes, and an interior redone in new-old-stock GTI red cloth. It's pretty much perfect, and the mudflaps put me over the damn edge (I put some on my E28 M5 this winter and am now obsessed). This is the best non-original, like-new GTI out there.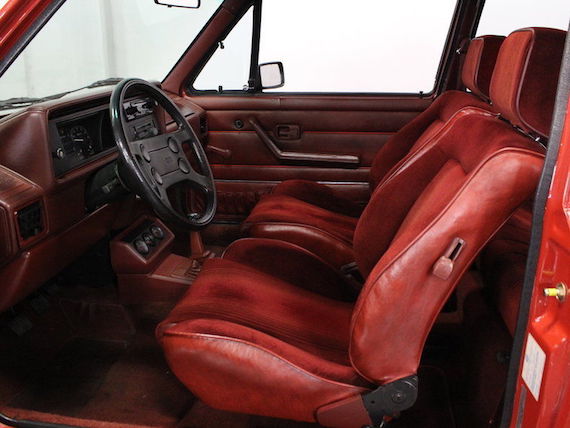 Year: 1984
Model: GTI
Engine: 1.8 liter inline-4
Transmission: 5-speed manual
Mileage: 216,611 mi
Price: $14,995 OBO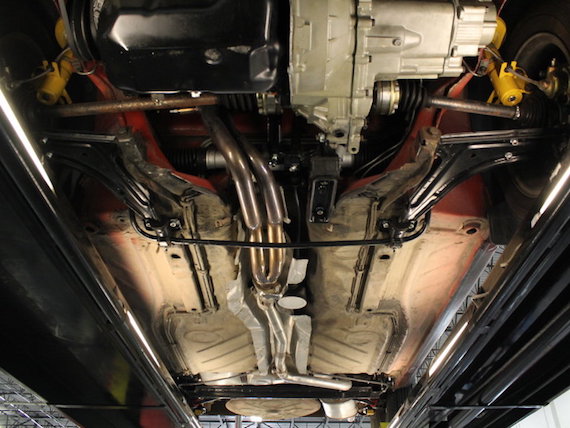 This is it, the car that started the entire hot hatch phenomenon, the 1984 Volkswagen GTI. We wouldn't have cars like the Subaru WRX, the Ford Focus RS, the Mitsubishi Evo, or anything else with four cylinders designed only to make the driver smile. And with all that in mind, collectors are waking up to the fact that the GTI is a sure-fire future collectable that's still a ton of fun right now.

Bright Royal Red was one of three colors offered on the GTI (the others being black and white) and shockingly enough, this is original, Wolfsburg-applied paint. It's shockingly well preserved, especially given the fact that it's more than 25 years old and has seen 216,000 miles (don't worry, all the mechanicals are new). Original paint means that it's never been wrecked or rusty and the quality of the lowly Rabbit shines through here, with great panel gaps and doors that fit remarkably well. There are, of course, signs of use, but they're far gentler than you'd expect from a car designed for fun on the road, and the overall presentation is pretty impressive. The GTI also got a number of unique upgrades, including the blacked-out bumpers and grille with red surround, different taillights (that were actually borrowed from the Euro-spec Golf), as well as the GTI emblems on the hatch. Oh, and that hatch was blacked out to give the rear end a sleeker look, an effect that still works rather well today.

The interior was upgraded over the standard Rabbit fare, starting with deeper bucket seats that were better-suited to the spirited driving this car would enjoy. The cool plaid upholstery was Europe only, but the red striped fabric used here is NOS, so it matches what would have been here in 1984. The rest of the interior is original, and again, it shows that this is a car that has been loved from the very beginning, because it's in fantastic condition. The factory gauges are housed in a rectangular pod that's pretty basic, but the GTI got a special 4-spoke steering wheel and a center console with auxiliary gauges. You'll also note that there are five gears on the transmission knob, not four as in the standard car, which makes a big difference in performance and comfort. There's a period AM/FM stereo and yes, this one is equipped with factory A/C, another rare find. The back seat is actually big enough for real-sized adults and the cargo bay is neatly upholstered in matching red carpet.

The GTI got a warmed-over version of VW's 1.8 liter inline-four, but it wasn't about horsepower, it was about the total package. This one has been recently rebuilt, including a fresh bottom end, so it's ready to rock. It starts easily and idles nicely thanks to factory fuel injection and it pulls with enthusiasm through the gears. There's an aluminum radiator up front and the A/C compressor takes up what little space is left up front. Clutch take-up is light and the entire suspension has been rebuilt and features new Bilstein struts and polyurethane bushings. The brakes were also rebuilt and seem more than adequate for the lightweight GTI and it's just shockingly clean underneath. The exhaust is recent and gives the little VW a snarky growl and it hunkers down on correct 14-inch alloys with 185/60/14 performance radials.

Don't let the mileage discourage you, this is a very clean, straight, well-maintained GTI with fresh mechanicals that's ready to go. Relive the great days of the mid-80s with an icon. Call today!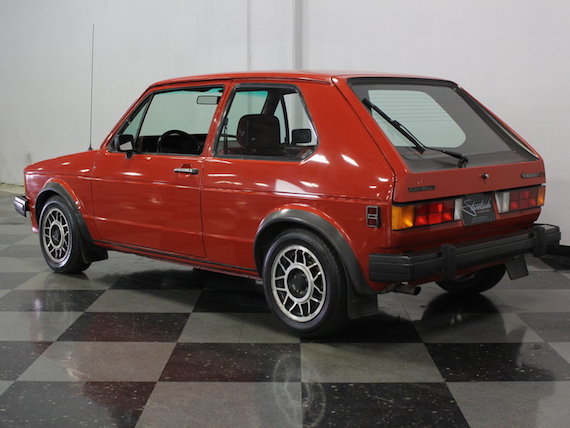 This restoration has been thorough to the extreme, and I wouldn't be surprised if we start seeing more Mk1 GTIs like this as the original models gain miles and value. $15k is certainly a shocking number considering most pristine GTIs are still below $10k. When you see that brand new undercarriage and imagine you're getting the hot-hatch legend pretty much how it came off the showroom floor, it's hard to say no.
-NR