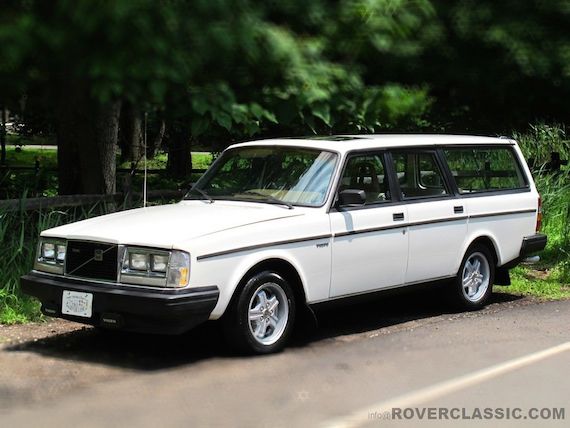 We've gotten a lot of positive feedback from readers over the last few months with regards to some of the Swedish machines we've featured from time to time. Sure we get the errant "that's not German" comment from time to time, but somehow "German and Swedish Cars For Sale Blog" would add a bit too much length to the website address. That being said, let's take a look at this 1983 Volvo 245GLT Turbo Wagon for sale in New York. For almost 20 years, the Volvo 200 series was the bread and butter car for this manufacturer, with many of them still on the road to this day. Like the Mercedes-Benz W123 sedans, coupes and estates, these Volvos were nearly indestructible. The only thing which might have made them even more versatile is four-wheel drive.
Amazingly, Volvo did have a bit of a competition history with the 200 series, competing with versions of the 240 Turbo in touring car racing in the 1980s. This would extend into the 1990s when Volvo would field a variant of the 850 estate in the British Touring Car Series. There was really nothing like seeing this five-door brick fly around the track. These fast wagons were the result of a collaboration with Tom Walkinshaw Racing, and it was Walkinshaw himself who stated in an interview "the psychological pressure placed on other drivers when being overtaken by an estate cannot be ignored." Duly noted. This clean 245GLT Turbo Wagon may not be as fast as those race cars from the 1980s and 1990s, but with a manual gearbox and the 2.1 liter turbocharged engine, you'll at least be able to have some fun with your heavy helping of practicality.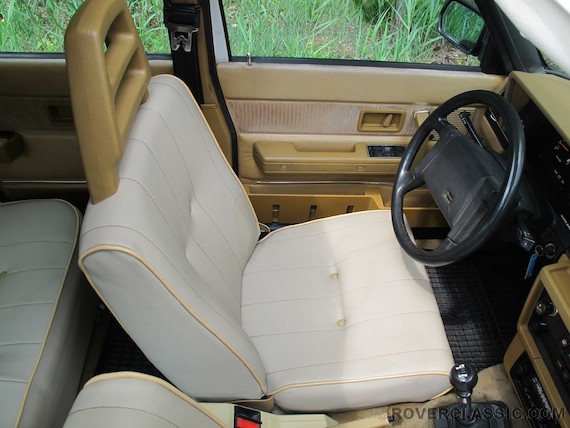 Year: 1983
Model: 245GLT Turbo Wagon
Engine: 2.1 liter turbocharged inline-4
Transmission: 4-speed manual with electronic overdrive
Mileage: 100,499 mi
Price: $9,300 Buy It Now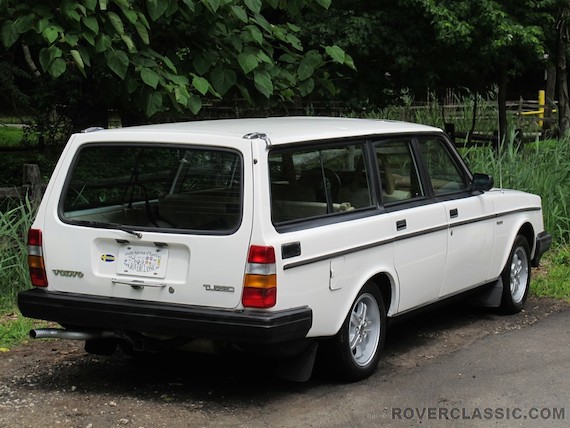 1983 VOLVO 245 GLT TURBO … 100,499 Original Miles
MANUAL GEARBOX, STATION WAGON

Engine: 4 Cyl, 2.1L Turbo Intercooler
Transmission: 4 Speed Manual with Electronic Overdrive
Exterior: White
Interior: Tan
Body Style: Station Wagon
VIN: YV1AX4758D1443144

This One owner beauty comes to us from California, it has 2.1 L Turbo Intercooler Engine, 4 Speed manual gearbox with electronic overdrive, Power Brakes, Fog lights, Power windows, Tape / AM / FM, Power Sunroof and Air Conditioning. Tires were recently replaced and are almost brand new. The paint looks original with absolutely no rust anywhere on the car. Our mechanics have replaced the wheel bearings, rebuild head, installed new timing kit, replaced all upper engine gaskets, replaced oil and filters, retrofitted the car with 134 freon as well as replaced the seats. There are some service records that come with the car.

It will be sold with a clear title and it will be sold as-is, where-is.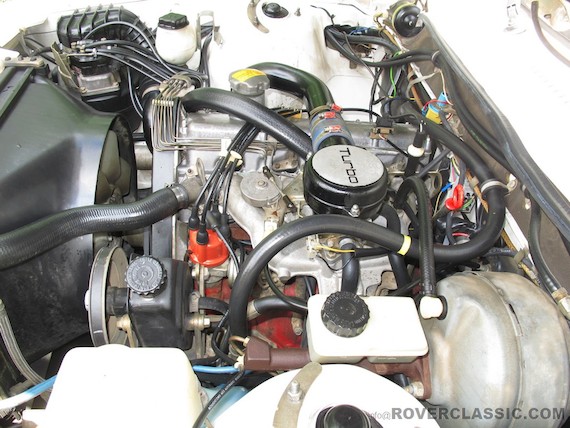 We've featured a few cars from this particular seller in New York and it never ceases to amaze me the inventory they seem to be able to source. I have a weakness for Volvo wagons. I even have a 1:18 scale 850R Wagon sitting on my desk at the moment, a reminder that someday I might live out my 850R/RS2/E55 AMG dream. White is now a fashionable color, so this is sure to attract some buyers who are looking for something not too dated but with a bit of a classic look thrown in. The mileage on this example is quite low for the year and these cars are known to pile on hundreds of thousands of miles without breaking a sweat. With Volvo's noted safety record thrown in, you could rest easily pressing this 245GLT Turbo Wagon into service for family use. Amidst all the boring and anonymous SUVs and crossovers in the school parking lot, this is one way to mark yourself as the cool parent out of the bunch. Or, if you're like me, single and childless, this would be optimum transport for you and your surfboard on that weekend beach jaunt.
-Paul