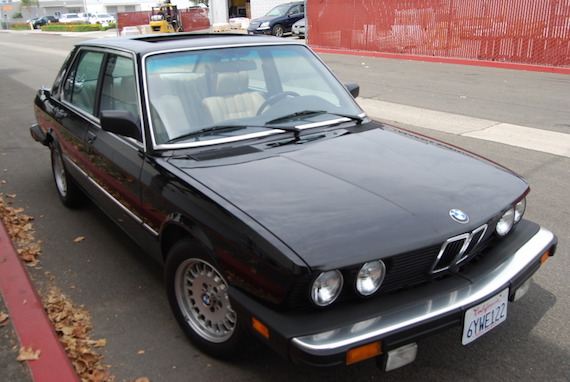 What is age, anyway? As my 30th birthday quickly approaches, that question has been on my mind a lot recently. Years alive may be an objective measurement, but youthfulness, vigor, lust for life – these are all factors in "age" that are significantly more subjective. I've had a pretty good three decades, but I'm working to make sure that they keep getting better.
This 535i has lived exactly the same amount of years as me, but I can only hope to be as youthful as it appears. Having covered less than 70k miles in 30 years and completely original save the A/C system, this is one heck of an E28. From the chrome to the carpet to to the paint, you'd be hard-pressed to find anything resembling a flaw on this time capsule. The leather shows slight signs of wear, but then again 70k miles isn't zero. With everything functioning well on a very sturdy platform, age is relative; there are many happy days in this 535i's future.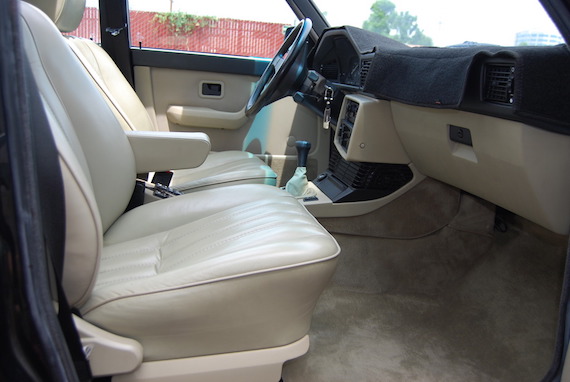 Year: 1985
Model: 535i
Engine: 3.4 liter inline-6
Transmission: 5-speed manual
Mileage: 69,342 mi
Price: Reserve auction, $17,000 Buy It Now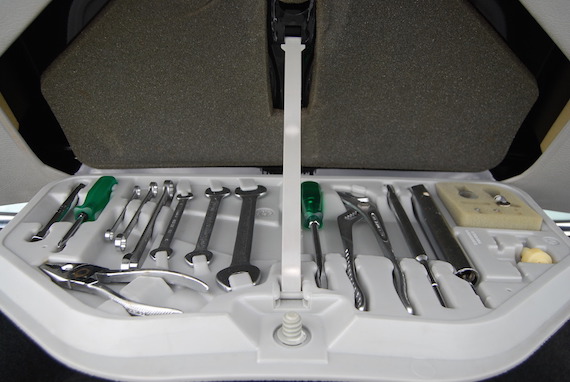 You are looking at a unmolested 1985 BMW 535 with actual 69000 miles best color combo Schwartz black on tan with a five speed manual transmission power windows and lock and sunroof all in working condition .
original factory radio cassette in working condition and original wheels wheels , air conditioning was redone a few years ago by bullet performance in Costa mesa California and was converted to newer system ,heater blower fan was frozen due to lack of use so i put a brand new heater blower fan in it as well , there are no CRACKS ON DASH WHAT SO EVER and has always been covered by a dash mat carpet , tool set are intact and in brand new condition as you can see in the photos , leather seats and headliner are in great shape,MILES are actual and the title shows as actual miles ,alternator bushings have been replaced ,a/c works ice cold and there are no known issues with it , this could be a car that can be driven as an everyday day car to your office , car runs cool and does not sun hot in any way what so ever , fan clutch was replaced 3 years ago
THIS CAR CAN BE USED LIKE A DAILY DRIVER OR FOR THE COLLECTORS…..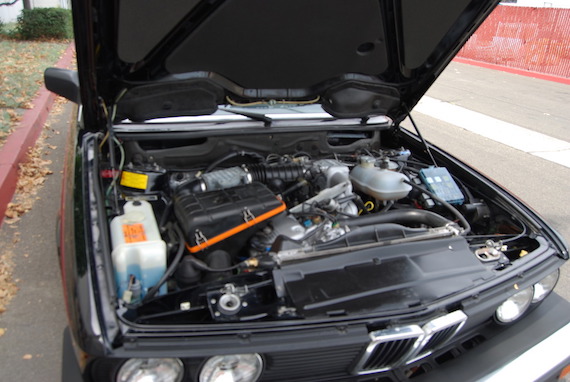 The only question mark here is the price. Not too long ago $17k was nice E28 M5 money! There's certainly interest here, pushing it near $10k at time of writing, but I'd say there's a good chance of this getting relisted if the reserve is anywhere close to the Buy It Now price. We've seen some great, clean 535s recently, but they were priced well below this. Then again, most had a few more miles and were automatics. Few things are as youthful as rowing the gears in a fun BMW, so that will make a difference day-to-day as well as in resale. I'm not sure I'd go up to $17k, but youth has a different price for everyone.
-NR