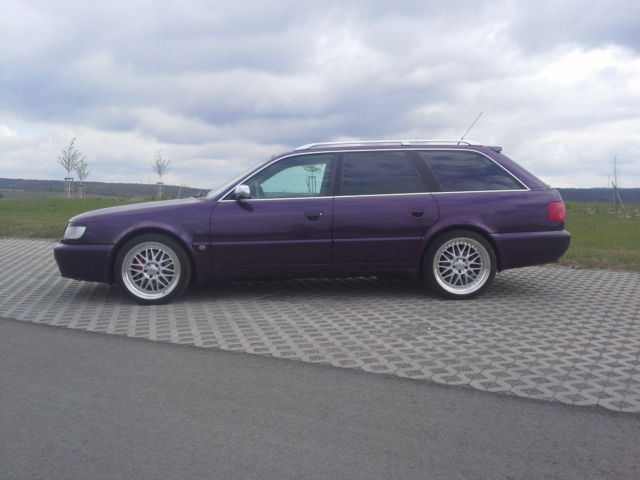 It's been a good week here at GCFSB for C4s, with a stellar lower mile sedan and a well presented higher-mile Avant. Thanks to our reader John, we get to look at two much more rare examples today. I mentioned in my Avant post that there were multiple drivetrains – even an automatic – available in Europe. Two of those layouts that didn't make it here were the 6-speed and V8 options; available throughout the run from S4 to S6, it was later upped in "Plus" spec; near supercar stats from the AHK-spec V8 that would also appear in the S8. What's amazing is how affordable these cars are in Europe relative to what they would be priced at in the U.S.; what's even more amazing is the colors that these two models are presented in: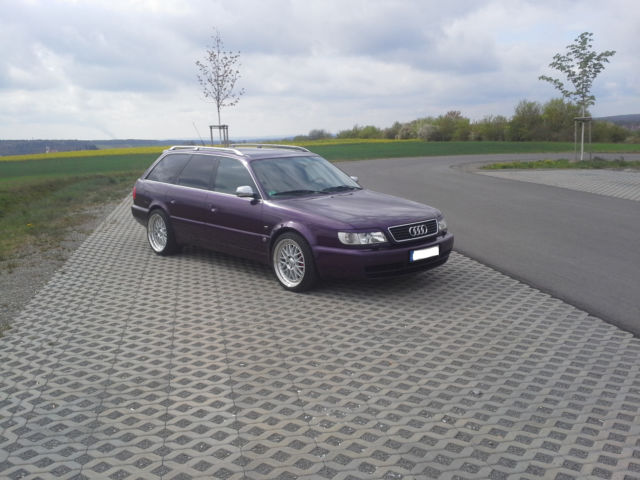 Year: 1995
Model: S6 Avant
Engine: 4.2 liter V8
Transmission: 6-speed manual
Mileage: 234,000 km (145,000 mi)
Price: E. 7,449 ($8,334 Today)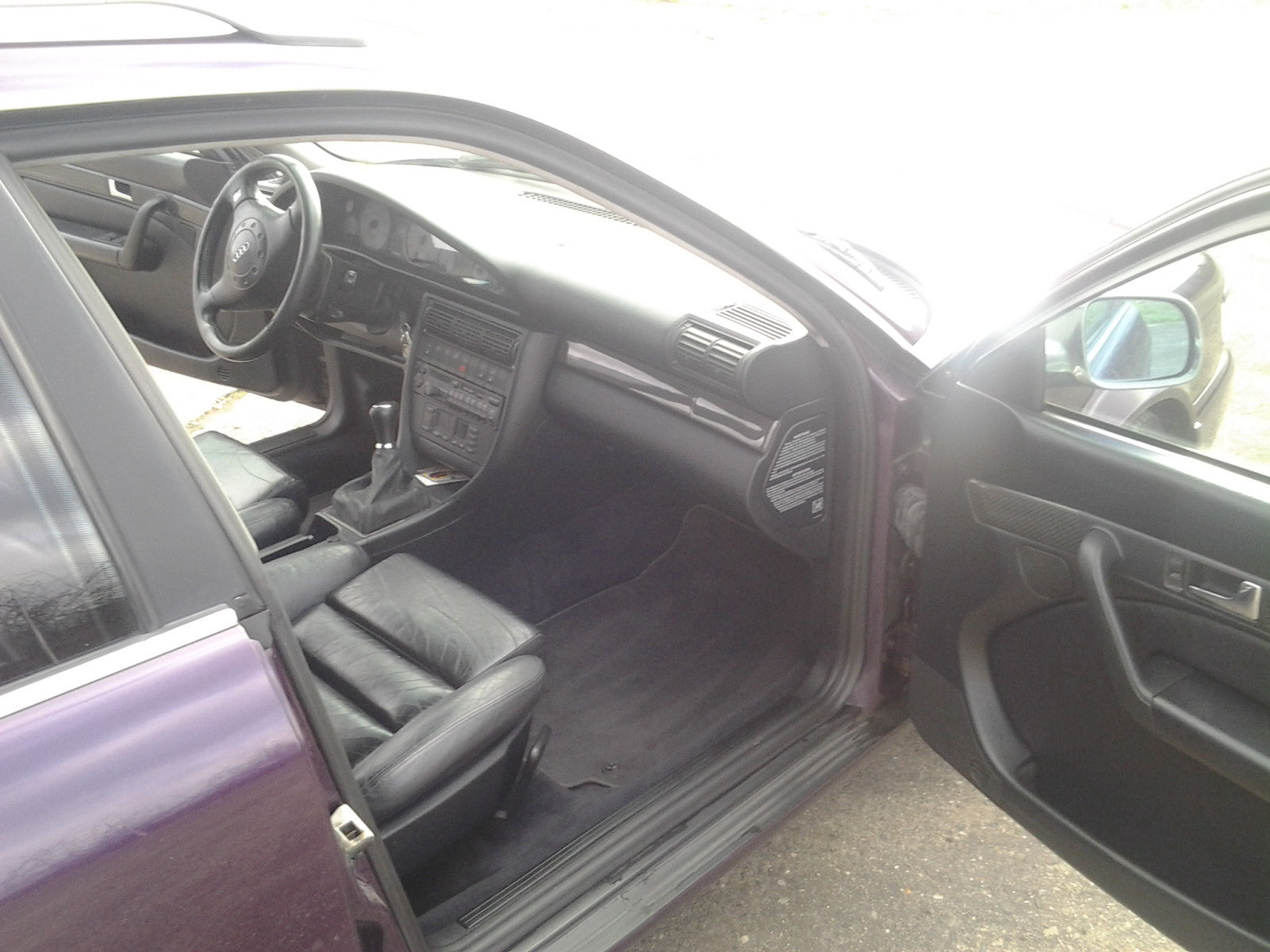 AUDI WITH NEW MOT , WITH ALL FAULTS Sell Audi S6 C4 Avant V8 with 6 -speed manual transmission , sunroof , full leather interior, Central locking , sport seats , heated seats, driver – passenger airbag , Bose system , sport package , Koni suspension PN – pipes stainless steel exhaust system , bi-xenon , winter tires, summer tires Rial Diatona Race front 8.5 x 18 with size 225 tires , rear 9.5 x 18 with 255mm tires , tinted windows. All conversions are registered . Winter tires on aluminum rims . The Audi is 2nd hand . Timing belt was changed at 221000 km , is an absolute garaged . The vehicle is their age, in good condition . Has almost no rust . Brakes are newly made ​​discs ( pads , brake hoses ) If more pictures are desired simply report . Or makes me an offer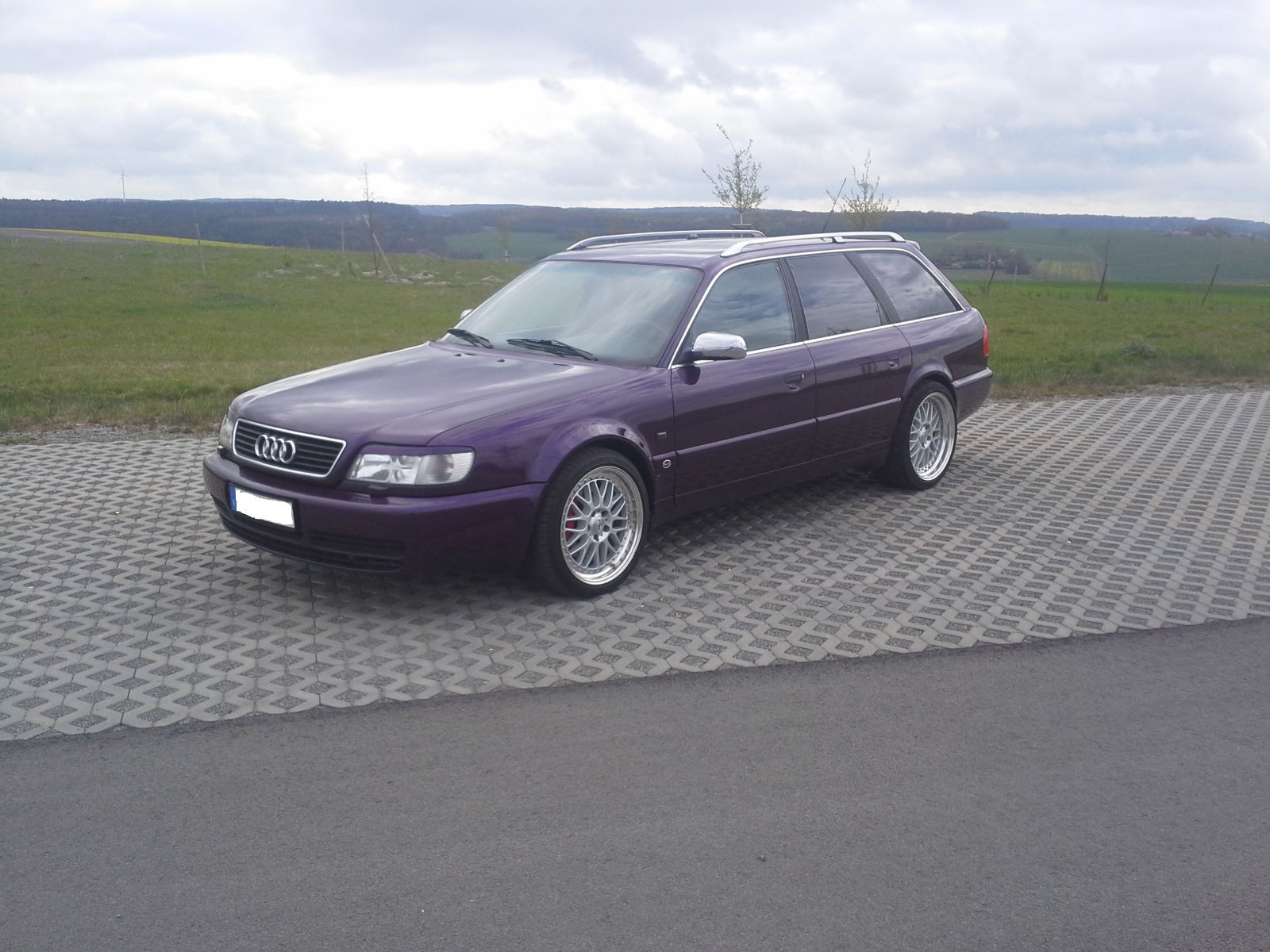 No color is listed, but I believe it may be the special order color Byzanz Purple Metallic; it's exceedingly rare to find, especially on the larger cars. Inside is a pristine black leather, and outside of a few semi-questionable mods this example looks to be really great. I'd love to own something a little outside the norm like this, mating the 280 horsepower V8 that I enjoyed in my V8 quattro to a 6-speed manual and adding the versatility of the Avant makes this one seriously desirable package. That package is even more desirable because of the relatively cheap price – $8,000 just seems like a steal for this car, but of course we're still 5 years from this being legally importable to the U.S.. Cars like this and the undervalued S2 Avant are on my hit list to consider importing in a few years. Of course, if I were going through the trouble…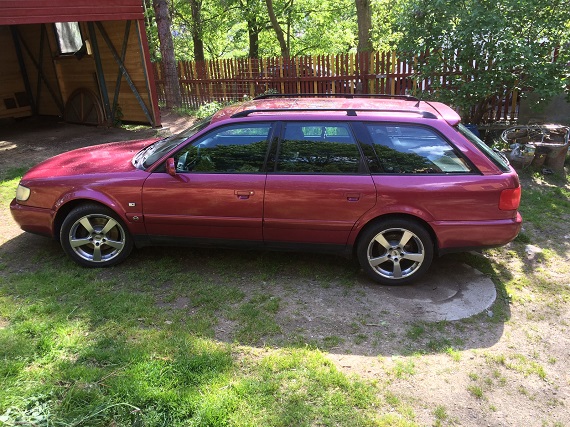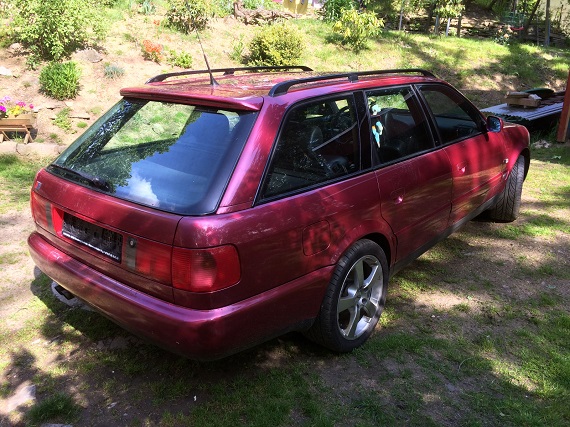 Year: 1996
Model: S6 Plus Avant
Engine: 4.2 liter V8
Transmission: 6-speed manual
Mileage: 185,000 km (115,000 mi)
Price: E. 11,900 ($13,225 Today)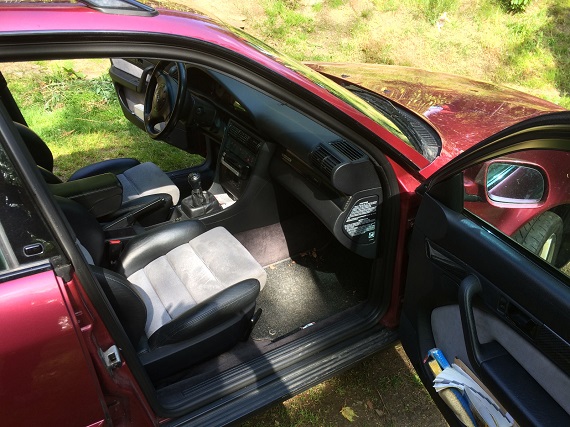 Maintained S6 Avant Plus, sellers lt. At that time the only one in that color, own the car since March 2009 and have since approximately 65.000km covered (much long-distance), was at this time just for a winter-logged but was previously a complete cavity protection carried out, otherwise only summer operation, no rust, winter tires very good, summer tires min. one more season, climate works (freshly filled), completely maintained at Audi / VW, some works by independent garage – mobility guarantee from Audi is still, engine oil always Castrol 10W60, gearbox oil has also been changed, Xenon work, brakes completely new ZR + WP + rolls new, TÜV inspection new, renewed air control motors, worked side bolsters front seats with liquid leather, many bills and TUV reports available, state overall 2, traces of course available , never had any problems and have the vehicle treated always tidy, logged its original state except for radio and rims, vehicle and is dry in the garage, selling for interest shift-no bailout, have certainly forgotten still some – in questions just call or send Whats App Report, price is negotiable in a realistic framework, please no emails, MfG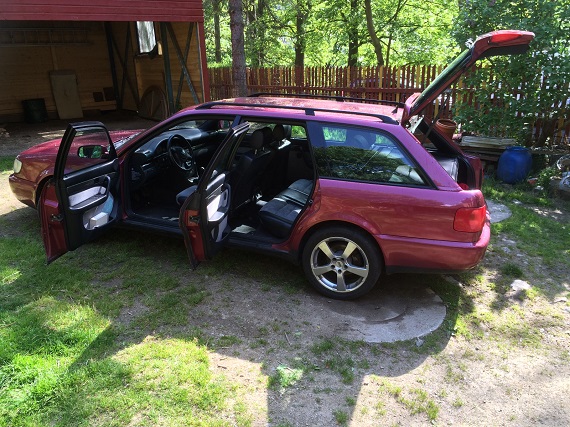 Why not go for a Plus? An extra 40 horsepower and quattro GmbH build status on these limited run super wagons makes it even more desirable. The color is I believe either Cerise Metallic, or possibly Pearl Magenta Metallic. Both were more associated with the Cabriolet, and I don't believe I've seen either on a S6 before – nevermind a Plus, normally in silver, black or RS Blue/Nogaro. Inside are the signature Alcantara seats, but unfortunately missing are the original S6 Plus alloys – sad, because they're one of my favorite wheels on the C4. Despite that the pricing is well below the asking price of many similar-condition U.S. Avants at $13,000. Granted, again the used car market in Europe is very different than the here, and we're still 6 years away from this example being importable to the U.S.. But it's nice to dream, or to consider Canadian citizenship anyway.
Thanks again to John for the great spotting!
-Carter