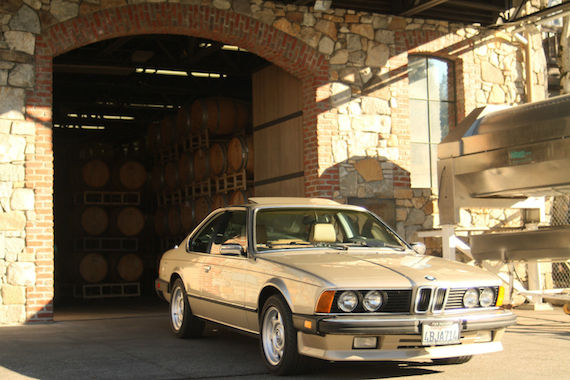 6er. E24. The Shark. Whatever you want to call it, the E24 6 series coupe has ranked up there with some of the best looking BMWs of all time. Many of these coupes were equipped with an automatic gearbox, however, this 635CSi for sale in California has the rare 5-speed manual option. Also included in the package is a Dinan chip and M6 rear differential.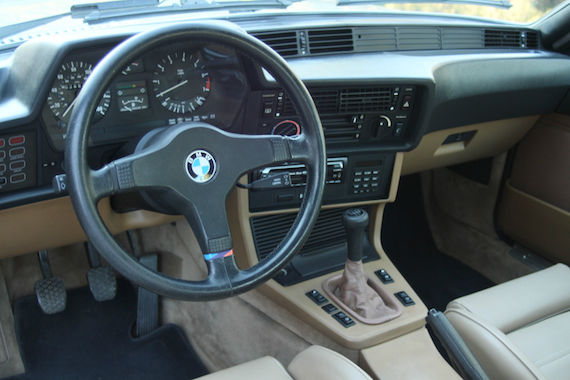 Year: 1986
Model: 635CSi
Engine: 3.5 liter inline-6
Transmission: 5-speed manual
Mileage: 152,000 mi
Price: $12,000 Buy It Now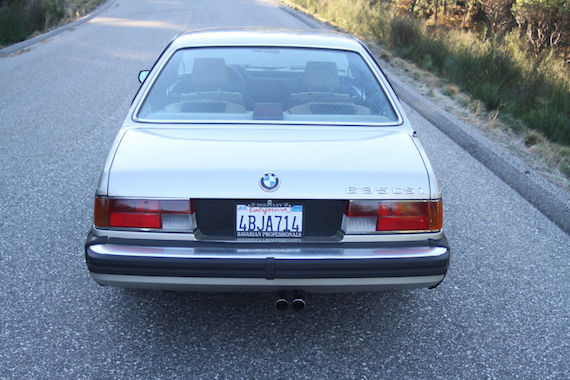 I always told myself that I would own a BMW 6 series with a 5 speed at some point in my life, so when it came time to buy one… I searched for the best! This is an absolutely stunning example of a Bronzitbeige 1986 BMW 635csi. It has the very rare 5 speed manual transmission (only 270 imported to America from 1985 to 1989) and is being sold as part of my private collection in Nevada City CA. The car has 152,000 loved miles on it and looks like it was purchased new last year. I have had two other high end collectors recently tell me that it is the nicest one they have ever seen. The Bronzit Beige with tan leather is breathtaking.

This car was ordered fully loaded (over $50,000) and has the very special BMW power adjustable sport seats (few of these do). It is completely stock and intact plus the addition of these items. An absolutely perfect set of BMW 850 wheels with newer Yokohama S Drive 225-50-16 tires, Dinan chip installed (comes with original chip), short shift kit installed, M6 rear end with LSD (limited slip differential) and a new Sony blue tooth/cd stereo unit (original stereo included). It has been meticulously maintained for the last 15 years by Bavarian Professionals in Oakland CA where it was taken twice a year to be given a full inspection and regular scheduled maintenance.

The speedometer quit at 126,000 miles (common problem with 635's) and now shows 26,000 miles on the new one. This was all properly performed and documented by Bavarian Professionals and the car now retains a legal speedometer replacement sticker in the driver door jamb. I have also included photos of the few imperfections I could find on the interior. The exterior is near perfect with only a few small rock chips. A brand new Interstate battery was installed this week and it will have the fluids changed directly before it goes to its new owner. I will be happy to send a photo of the current smog report to help show the amazingly tight running condition of the engine. The car comes with its original owners manuals and BMW cassette deck cleaning kit.

This 635 has been adult owned by a professional driver and mostly used as a Show/Touring vehicle with the occasional spirited drive showing total respect to the car. It has NOT been driven hard and shows no signs of hard use externally or mechanically. This beauty has been a fantastic and rare gem to own and I am sad to see it go. My recent move from a larger shop makes for rather cramped conditions at the moment and I now feel ready to let the car live the next phase of its life with a hopefully very excited new owner! Come see in person and invite your mechanic if you like. This car will not disappoint! Please call me with ANY questions at 530-559-6518. Thanks for looking!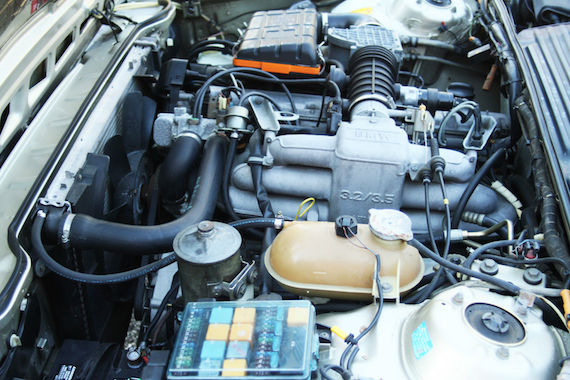 The choice of wheels on this 6er is curious. The Style 9 wheels from the 8 series was never my favorite. Even Jeremy Clarkson commented that they looked like casters in a comparison test between an 850Ci and Mercedes-Benz CL600. Traditional basketweaves, at least for my tastes, would be more appropriate here. There's some flaws apparent with this 635CSi but nothing too terrible to put off a propspective buyer.
The asking price is reaching a little bit, especially in light of the lower mileage 1989 635CSi we featured on New Year's Day. However, this one is a bit of a different animal with some rare features. For the mileage, this one is in decent shape and there are much worse cars from the 1980s to invest in. Going forward, there's certainly going to be a collectability factor with the E24, as we've seen with M6 prices of late.
-Paul