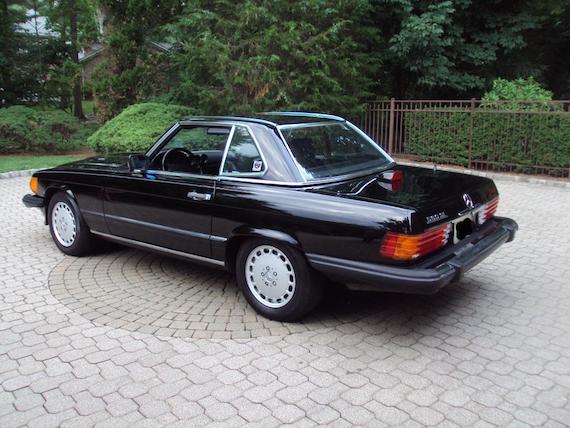 We all have a bucket list of cars that we would like to own over our lifetime. One that has perpetually been on my list is the Mercedes R107 SL, specifically, one of the later models like this 1987 560SL for sale in New Jersey. When I was growing up, a neighbor had a 560SL just like this one and I was always enamored with it, dreaming of the day that I would someday own a Mercedes. Even though the design was well over a decade old at the time, it was still a vehicle that commanded respect with its presence. After owning two C classes for a period of ten years, I've gotten a bit of the Mercedes bug out of my system, especially in light of some of the new models that are, in my opinion, a bit overstyled. So I sit here, still dreaming of the day I will finally snag my R107.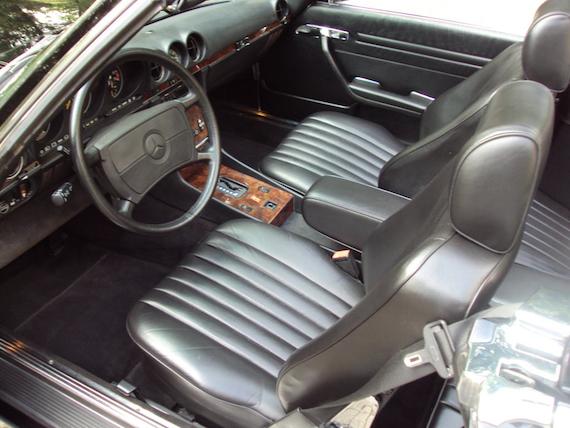 Year: 1987
Model: 560SL
Engine: 5.6 liter V8
Transmission: 4-speed automatic
Mileage: 76,415 mi
Price: $24,000 Buy It Now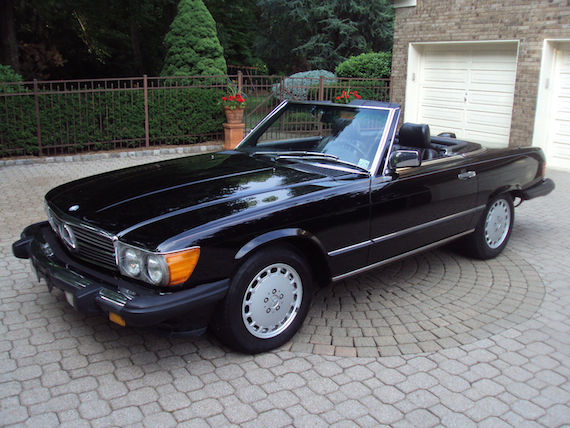 Beautiful 1987 Mercedes Benz 560SL! This car is in beautiful original condition. Has always been maintained and cared for. Very desirable Triple Black car. Car was a resident of South Hampton so it was pampered. Original Black paint is in excellent condition with a small blend spot by the right rear of the top. Car has no rust. There are a few small dings that could be removed by Paintless Dent Removal. Hardtop is like new.

Convertible top is also in excellent condition inside and out. There is a small crack in the left rear corner window plastic. Also comes with the rear windscreen. Interior is in excellent condition and looks like new. Bolster on the seats are excellent. Car has always been mechanically maintained and runs and drives like a new car. No rattles or squeaks. Michelin tires have about 80% of tread left. All options work as new.

If you have any questions please feel free to contact me. Good Luck Bidding!
For me, the R107 SL is one of the few cars from the era that looks good with larger bumpers. Without them, the car looks a bit naked. Sometimes you will see a car with US bumpers and the Euro headlamps, which looks like an odd mashup. Personally, I'd prefer either a stock US or stock Euro look. Prices for 560SLs have been on the rise, but I've seen ones for sale with under 50k miles priced similar to the one we see here closing in on 80,000 miles. This one certainly looks sharp and appears to have been cared for, but the price is a bit optimistic. Given comparables we've seen here lately, somewhere in the $18,000 to $20,000 would be more reasonable.
-Paul