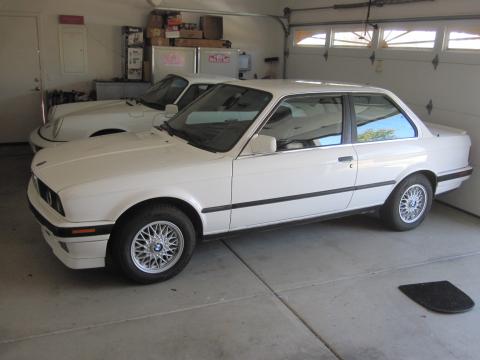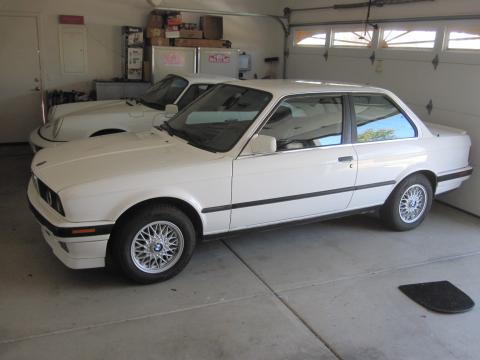 These days, it's a struggle to find a clean E30 of any kind, let alone a 325is. So many of these cars have been stanced, track prepped or otherwise changed from their original setup that often times I wonder how many unmolested ones there are left. Though it might look it, this example isn't completely stock but the modifications are the right kind so it's ok in this case. How could you complain about a Dinan exhaust and engine chip, Koni adjustable shocks and upgraded HID headlights? I know some regular readers won't particularly love the addition of an Alpine stereo unit or McIntosh amplifier/EQ, but at least they are quality components. Besides, stereo work is easy to undo and return to stock if you wish to do so, personally I'd consider swapping the head unit for a more period correct looking one that was still good enough to make use of the amp/EQ.
On the mechanical front the seller notes that much of the work associated with high mileage E30s has already been done. Clutch and top end engine work were done 27k miles ago, tires, brake pads, rotors, timing belt and more was done recently. Cosmetically, the car appears to be in great shape but I'd need many more pictures to have a truly informed opinion. In fact, if there is one major negative here it's that the seller only posted five pictures, none of which are particularly good. Quality wise they're okay, but with a car of this age you really want to see multiple angles both inside and out. The ad says the carpet is the only bit of the interior that shows wear. Well I'd like to see that so show me, don't tell me!
I still don't understand how people think they're going to be able to attract serious buyers with such little visual information. I've been burned a couple times recently by sellers who take vague pictures and swear the car is near mint condition. So I take the time to go look at it and it turns out that there's a wide variety of what constitutes "mint condition". I don't think this is one of those sellers who is just trying to get a face to face with you, I just think they were lazy with the picture taking. These cars photograph well even when they're in shit condition so if you've got a nice on on your hands you owe it to the car and yourself to take at least ten to fifteen pictures of the damn thing. Ok, rant over.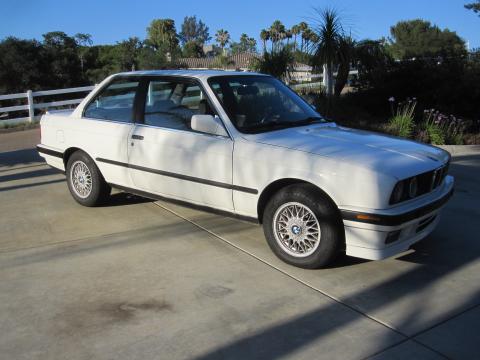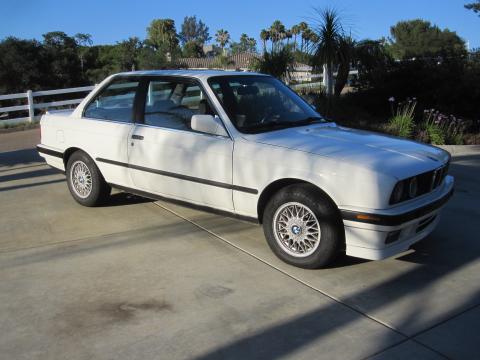 Year: 1989
Model: 325is
Engine: 2.5 liter inline-6
Transmission: 5-speed manual
Mileage: 142,000 mi
Price: $11,500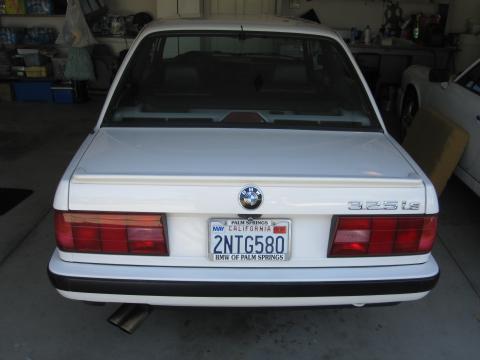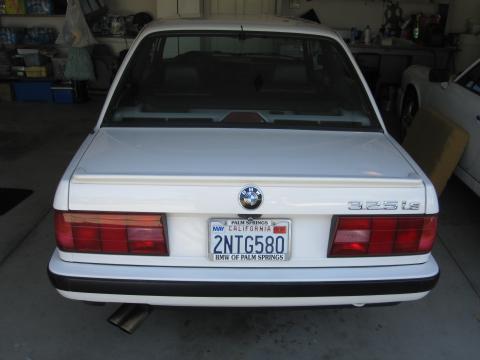 Here for sale, my daughter's BMW 325IS. We looked long and hard to find this car and think it is one of the nicest available. Car has 142k miles and runs very strong. Clutch and top-end engine work was done at 115k miles. More recent work included new tires, brakes and rotors, timing belt , rack and pinion steering and more. Paint is ALL original and in excellent shape. It is straight as an arrow down the sides with no dents or major scratches. Interior is also in excellent shape. There are no tears or major wear in leather sport seats and NO cracks in dash. Carpet does show some stains/fading. Car has some tasteful mods including Dinan exhaust and engine chip (original one included), Koni adjustable shocks, upgraded HID headlights and a McIntosh amplifier and EQ combined with an Alpine radio. Car has a clean Carfax and comes with what appears to be a complete set of maintenance records including the original purchase invoice from Peter Pan BMW in the bay area. I would be happy to discuss car with those who have serious interest. Thanks for looking , Gary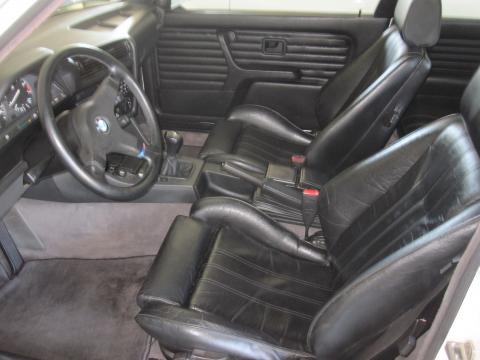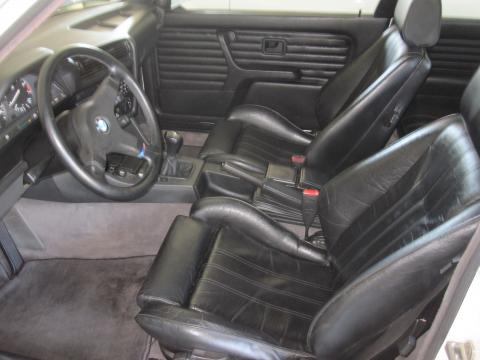 I'm really interested to hear what people think this car is worth and if anyone thinks it's worth what the seller is asking. Personally I couldn't see spending over $8,000 on any E30 with this many miles on it unless it was an M3. Yes I know these cars are solid and that this example will run for at least another hundred thousand miles but the math just doesn't make sense. Sure, there is some added value in the upgrades and recently completed work but I don't think that justifies the asking price, not even close. I hate to reference NADA because they don't really compensate for the ridiculous state of the E30 market but high retail for these cars is just over $7,500. At that price I'd say this would be a great buy but as it stands I'd pass. There are plenty of other future classics one could pickup for that kind of dough including a car I'll be writing up next week. What do you think dear GCFSB readers? Is the 325is really so good that it should command $10k+? Leave your thoughts in the comments, I'm particularly interested to hear what ya'll think about this one.
Cheers,
-Andrew