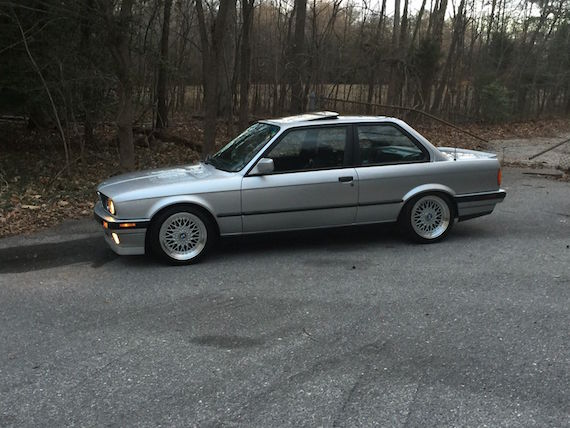 There's a clean red 318is I see around the island I live on fairly regularly and these Sports Sedan Lite models have always intrigued me. While my E28 is an engine-first beast, the E30 318is has always held the same allure that my later-Golf-engined Rabbit Pickup had – a light, direct driving experience with an enthusiastic but modest engine that rewarded momentum driving. Without the inline-6, the 318is becomes all about the chassis. And when said chassis is one of the most legendary ever built, that's a good thing.
This 318 has covered 171k miles but looks like a car with half that. The silver exterior and black interior both look outstanding – someone has taken serious care of the paint and leather. The chrome/gold ESM wheels that come with the car are hideous to me, but it comes with the original wheels so the costume jewelry could be sold to get some classier rollers. Some 16" Style 5s would do the trick just perfectly. That's really my only complaint, though, as the higher mileage has been mitigated with outstanding maintenance and care.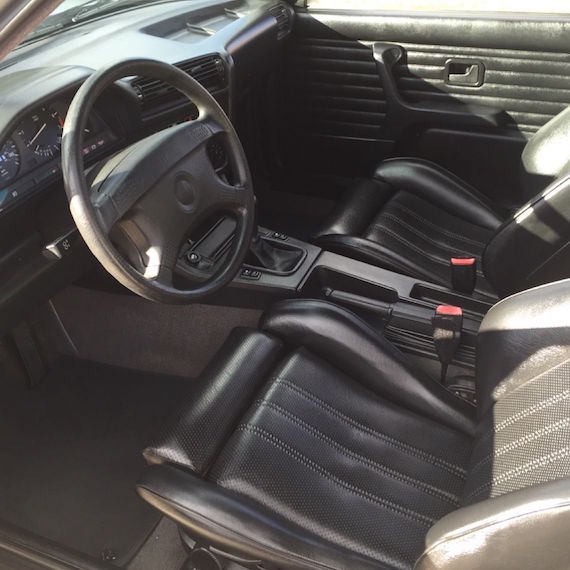 Year: 1991
Model: 318is
Engine: 1.8 liter inline-4
Transmission: 5-speed manual
Mileage: 171,025 mi
Price: $8,500 OBO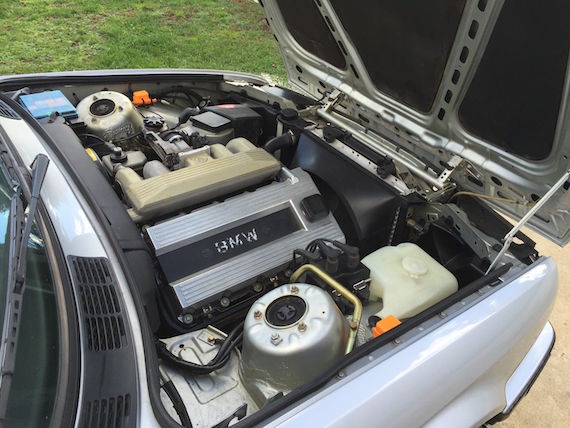 (RARE) E30. 1991 BMW 318is. 2 door coupe. 5 speed manual. Silver exterior (factory paint shows extremely well). Black leather smoke free interior (near perfect no cracks in the dash,seats or door panels). No rust on the body or undercarriage. Trunk floor is clean and rust free, includes original BMW tool kit. Cleanest example of an original unmolested BMW. Made ONLY one year. First model with the M42 4 cylinder engine. I have documentation from 1991 including hand written maintenance records from the original owner, original owners manuals and keys, service book. Have documentation from all previous owners. Oil changed every 3k with synthetic oil. Rare manual sunroof. Cold AC. Not one single issue or mechanical problem with the car. I would drive it anywhere as I've done so, driven 11 hours no issues.

REPLACED: rubber hoses,brakes and rotors,control arms,all gaskets,water pump,timing chain and tensioner ,weather stripping,head gasket and head bolts,

UPGRADES: H&R lowering springs, staggered 16×8-16×19 ESM chrome and gold wheels with new tires (also have the factory wheels). Dinan performance chip. Power acoustic TV,DVD,Bluetooth,Navigation, head unit (have original radio), JW interior speakers throughout.

Must see and drive. Timeless classic that's gets questioning and attention from everyone. Always garaged and cleaned after use. I purchased the car from Motorcar Studios in GA for 10k and then invested money in the car. Closing on a new home prompts the sale which I absolutely hate doing, have currently owned the car only a few short months (Loved every moment of owning it).

This is the closest BMW you can get to the E30 M3. Similar to the BMW 325 minus the 6 cylinder engine.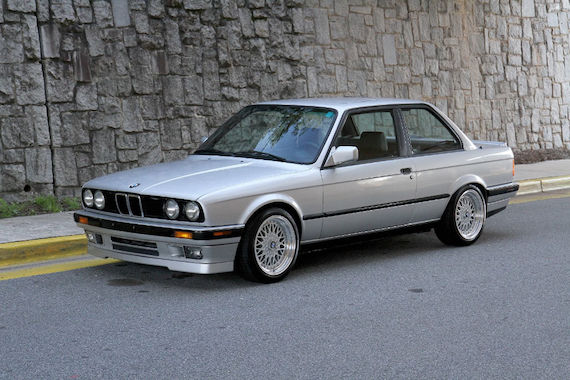 Despite the seller's claims of buying it for $10k and putting more into it, $8,500 is still a lot for an E30 with 171k miles – especially one with the "baby" M42 – but I think it might be worth close to that. Finding a well-traveled car in great shape can, in many ways, be better than a low-mileage example. Regular use is good for cars, as normal wear items will be maintained or replaced and weak points will have been addressed. You won't have to worry about keeping the miles low – you can keep driving and enjoying this car as intended. This 318is looks right and sounds right, so now we'll just see if it's priced right.
-NR