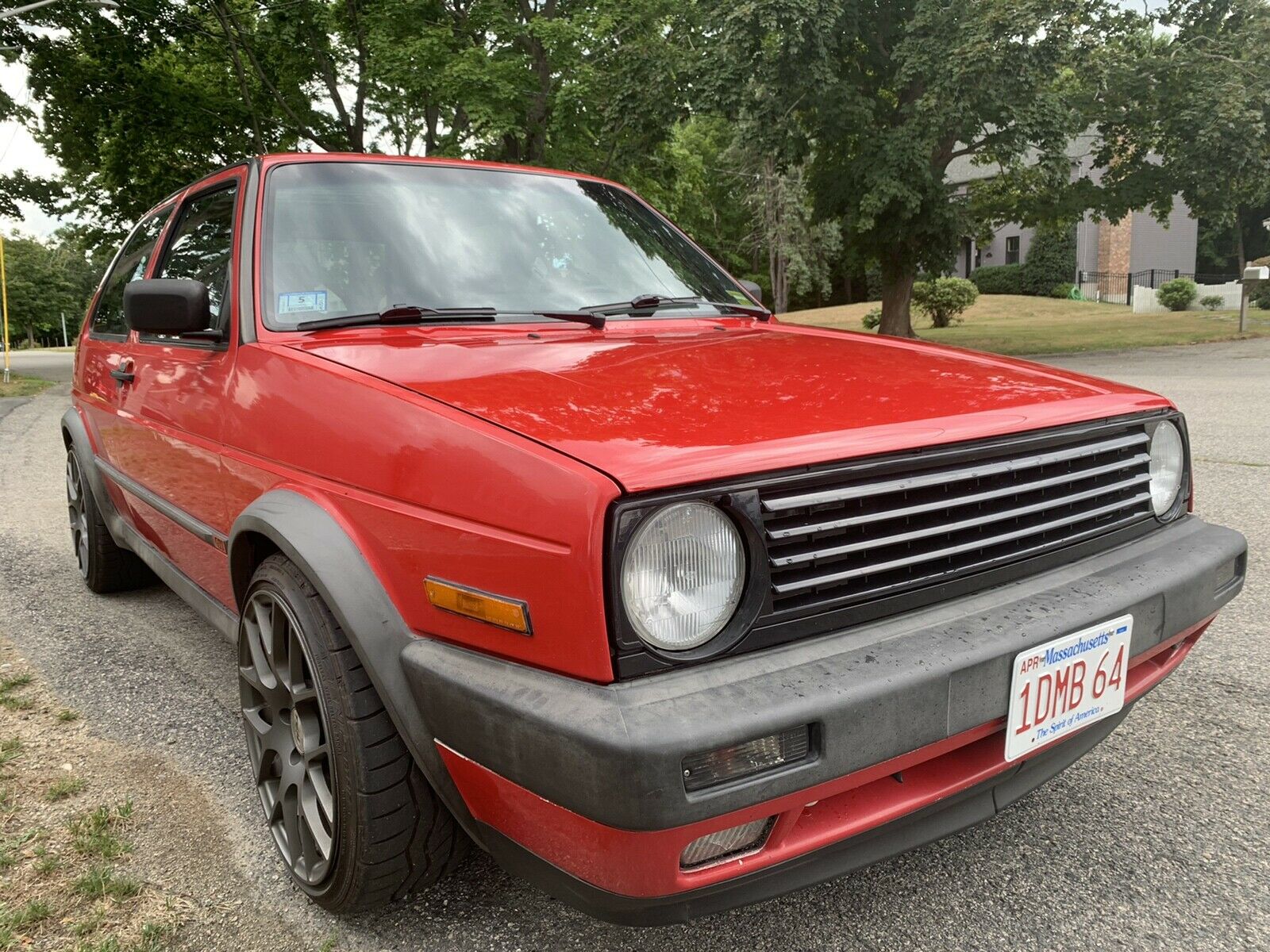 The 1991-1992 GTI followed the same basic recipe as the 1987 model the double-overhead cam motor was introduced in, but everything was turned up a few notches. Starting in the mid-1990 model year, all US bound A2s received the 'big bumper' treatment; new smooth aerodynamic covers front and rear. To help to differentiate it a bit, the GTI's blackened arches were widened. Filling those arches were new 15″ wheels from BBS. The multi-piece RMs were lightweight and the perfect fit for the design, echoing other contemporary class-leading sports cars such as the M3. Volkswagen color-coded the mirrors and rear spoiler to match the car, as well. VW also gave the GTI a fresh face with more illumination; quad round lights filled the grill, and foglights were integrated into the lower bumper. Prominent GTI 16V badges still encircled the car.
Power was up to match the heightened looks. Now with 2.0 liters of twin-cam fun, the GTI produced 134 horsepower at 5,800 RPMs and 133 lb. ft of torque at 4,400 RPMs. Coupled to the close-ratio 5-speed manual, that was good enough to drop 0-60 times below 8 seconds. That may not sound like much today, but at the time it was another league of performance compared to the typical economy car. Holding you in place were the same heavily-bolstered Recaros that special editions like the 'Helios' 1989 Jetta GLI Wolfsburg had enjoyed.
It was a recipe for success, but these cars were also relatively expensive in period, and fell into the global recession time frame which affected sales of nearly all European marques drastically. The general consensus is that around 5,000 of the last of these GTIs were imported, putting their rarity on the level of the M3. But because they weren't M3s, there are far less around today to enjoy and few turn up in stock configuration for a myriad of reasons. This example has not been spared that fate, but it still looks worth consideration: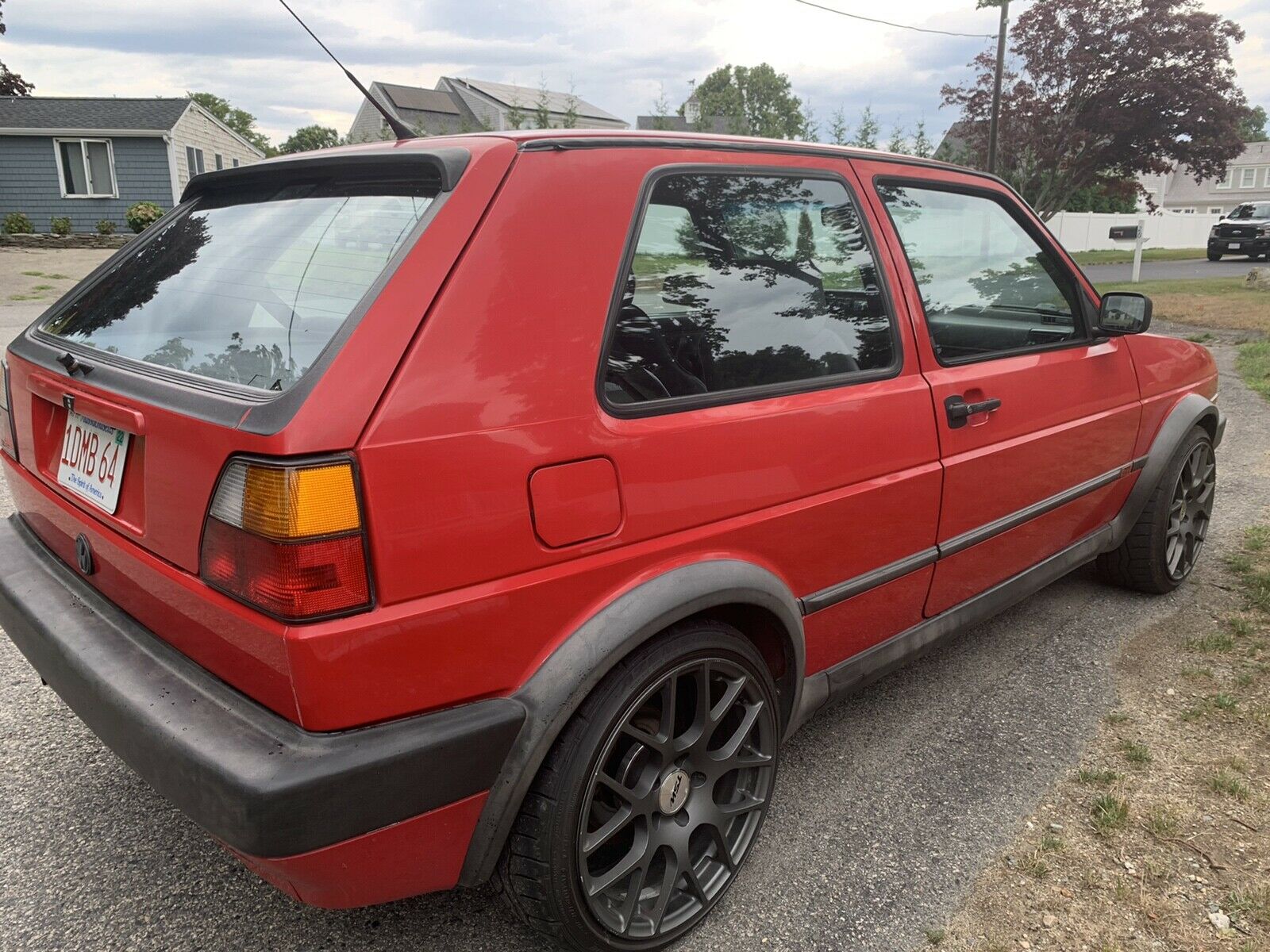 Year: 1991
Model: GTI 16V
VIN: 3VWHE21G3MM000733
Engine: 2.0 liter inline-4
Transmission: 5-speed manual
Mileage: 193,500 mi
Location: Scituate, Massachusetts
Price: $9,200 Buy It Now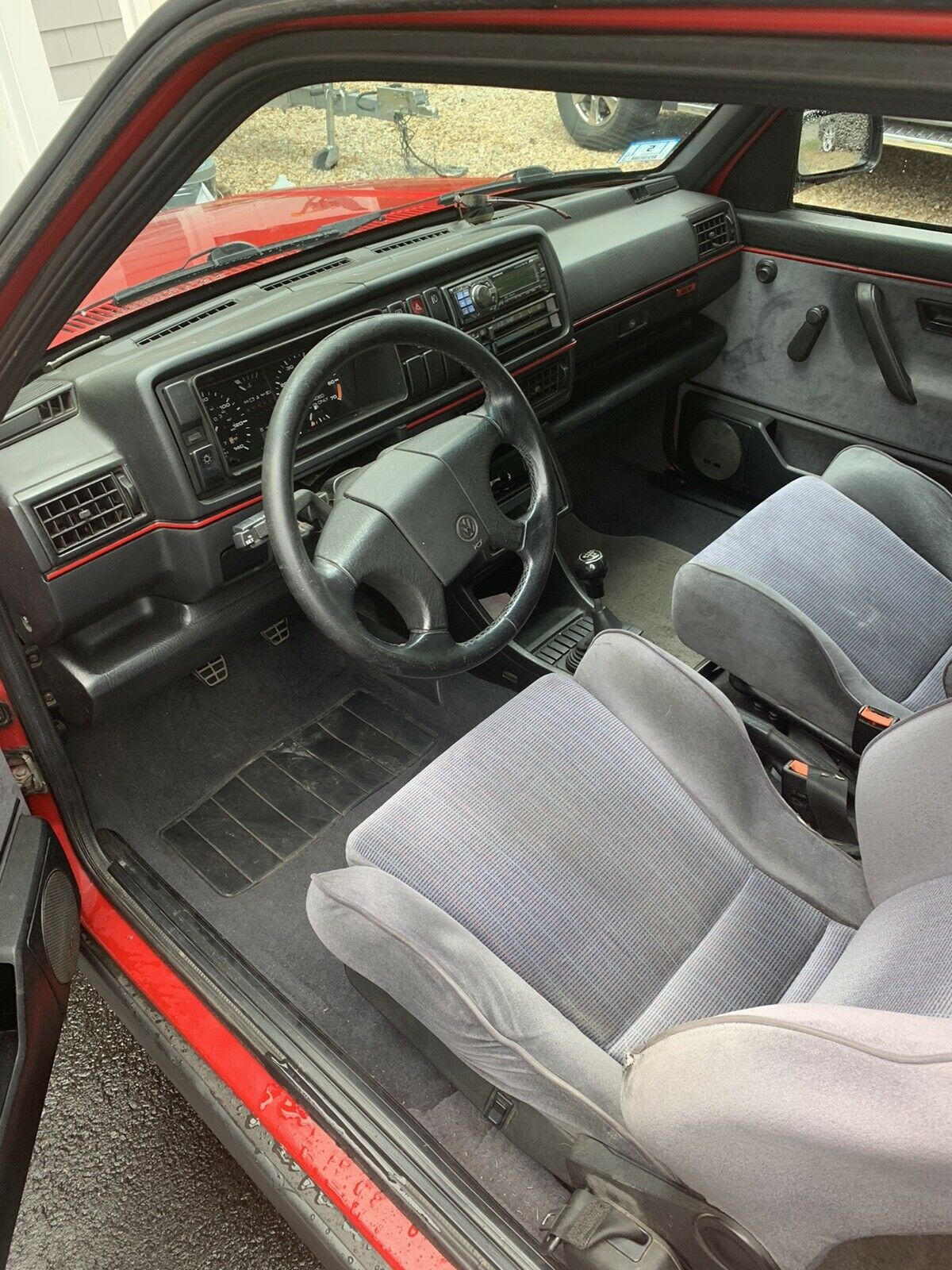 About this vehicle
This 1991 Volkswagen Golf is an original. The owner has had it for 1 year. The vehicle runs great and is mainly used for weekend drives.
Seller's Notes
3 owner VW GTI mk2 with zero rust (southern car). Car has been completely gone through mechanically. Work performed in the last 30 days:new timing belt, water pump, camshaft seals, valve cover gaskets, spark plugs and wires, distributor cap and rotor, oil and filter change, new fuel filter, new fuel check valve, new injectors and hoses, power steering flush, radiator flush, respray of hood and roof due to paint fading (I have before pics, rest of paint is original), single headlight grill (still have original). Work performed in the last two years:rebuilt transmission with taller 5th gear, new flywheel and Sachs clutch, new radiator, new Bilstein coilovers, new brakes and slotted rotors, new TSW wheels and tires, Neuspeed front and rear strut braces, new sunroof seals, drains and drain tubes. Car has Recaro seats, Techtonics downpipe and Borla exhaust and aftermarket Bluetooth Stereo and an A/C delete kit.

Needs: Car needs a headliner; Car has a dent in the drivers side rear panel (tough to see in photos and in person); Slight wear on drivers seat side bolster; dash has a small crack.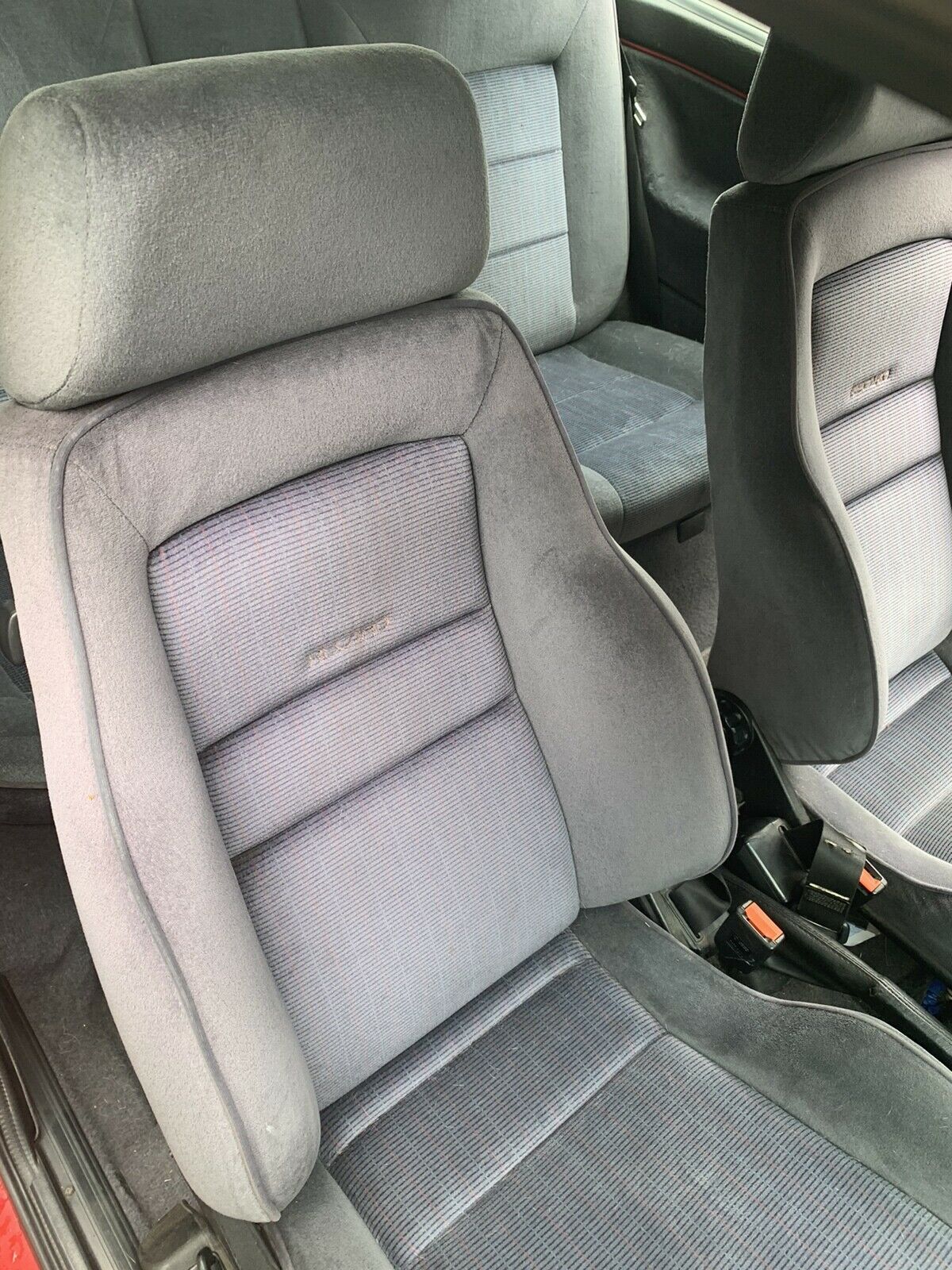 I have to say that Tornado Red, while not my favorite color on this model, does look great when it's clean and is accented nicely by the copious black trim. The Recaro seats still look in good shape, and most of the major bits seem to be nice. I'm not a fan of the grille or wheels, but the former's original unit is claimed to come with the car, and the rest of the upgrades and maintenance seem to be nice. Wheels will be expensive to sort properly, but it's certainly possible as long as you're willing to pay.
Pay you will, too – the asking price is $9,200, which gets you into a lot of other cars. But it's hard to find a nicer GTI 16V on the market for much, if any, less these days. Prices are heading up with the rising tide of '80s/'90s nostalgia, and though this car has a lot of miles, with a few tweaks and a better presentation I think it could fetch even more money.
-Carter