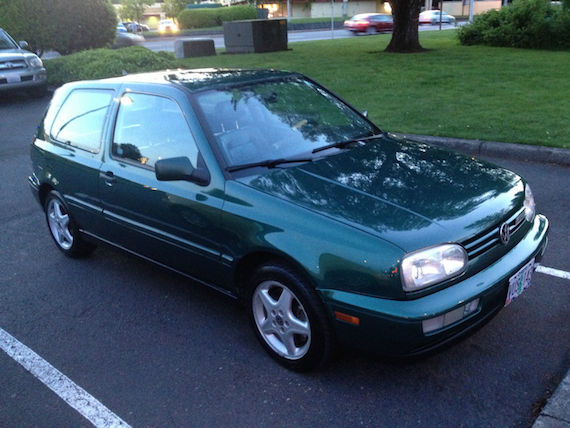 Volkswagen popularized the concept of the hot hatch in the 1970s with the GTI, but they moved the chains in the 1990s when they shoved the newly introduced VR6 engine under the bonnet of the Mk3 GTI. Mazda got the jump on Volkswagen in the six cylinder hatchback game by a few years with their MX-3, having a 1.8 liter V6 as an option. But the GTI VR6 had much more brawn and that famous, baritone exhaust note. This 1997 GTI VR6 for sale in Oregon is a two owner, unmolested car.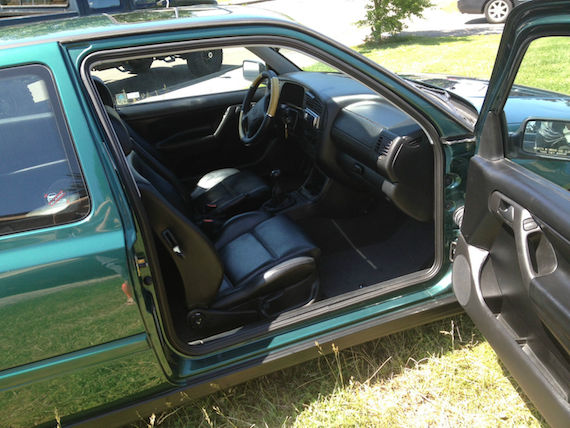 Year: 1997
Model: GTI VR6
Engine: 2.8 liter VR6
Transmission: 5-speed manual
Mileage: 117,636 mi
Price: No reserve auction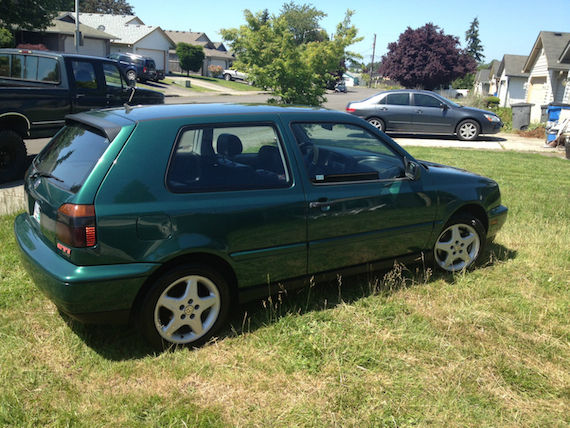 This car is in great shape. Clean and well taken care of. 2 owners. Low miles due to rider being a frequent flyer. The car has nice tires with plenty of thread left. The car has always been in oregon as can be confirmed with our car fax. The car has no rust, the frame is intact, and has not been in any kind of accidents. alignment has been done and the paper print will be included with the car. Routine maintenance has been done, wires and spark plugs changed. oil change was done as well as a new battery placed. next oil change is due at 120K has the sticker on the window. Has a spare and the tool set included in the back, owners manual and the key lock for the wheels included. The car all genuine with out after market parts. Order independent inspections freely. And always if you have any questions, I would rather answer by the phone. Message me on ebay and I will provide my number if I determine the buyer is serious. I will include lots of pictures and the video of the car. Bid with confidence the car will be someones collectible. here is a video of it accelerating from start, notice no check engine lights and smooth shifting:

here another one from interior:

I can always send more vids pics or possible test drive if any one willing. From the videos please note lack of smoke coming out while accelerating hard and great abs braking system from about 45 to stop in seconds. The car passed oregon DEQ requirements and the tags are good till 2015. The only reason I am selling this car is we are looking to buy a mini van as our family expending and our second child will be born after summer. Happy bidding.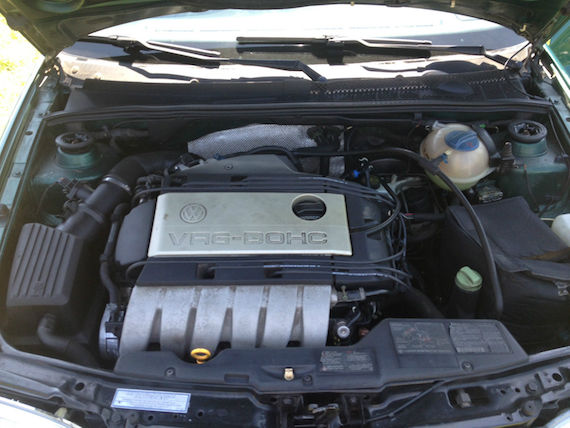 It's really hard to come across Mk3 GTIs in decent shape for some reason, whether they are four or six cylinder variants. Usually the good ones you find have been modified to an owner's specific taste, which is not the case with this one. We featured a 1997 GTI VR6 last November that fetched $3,600 with similar mileage. Prices are ranging in the $3,500 to $5,000 territory for these six cylinder GTIs, which makes these a bit of a performance bargain for those willing to hunt high and low for the few good ones that are out there on the market at any given time.
-Paul