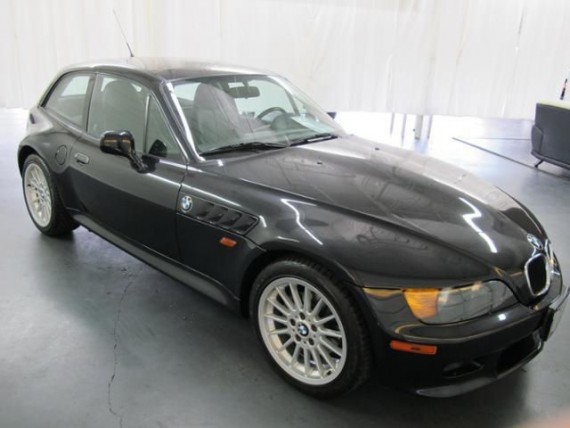 Just the other day a friend of mine was complaining about the lack of "pure" sport coupes available on the used market for a reasonable price. They aren't interested at all in roofless options which does eliminate fan favorites like a Mazda Miata, Honda S2000, or Porsche Boxster. I then asked, "well what about a BMW Z3?" and my perfectly reasonable question was met with a chuckle. I don't know what it is about the Z3 that so many people so dislike but when thinking of driver focused sport coupes, it's always the first thing that comes to mind. M Coupes are more powerful and aggressive looking, but they're also highly sought after, therefore the reasonable price part of the equation goes right out the window. I love the odd styling and the wonderfully simple interior. Driver position is amazing in these cars and they're surprisingly functional as well thanks to the hatch. The Z3 roadster might be what comes to mind when the name is mentioned, but it is the coupe that is the real star.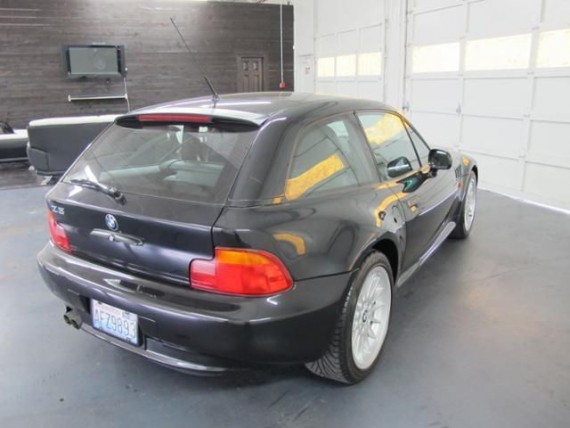 Year: 1999
Model: Z3
Engine: 2.8 liter inline-6
Transmission: 5-speed manual
Mileage: 55,277 mi
Price: $18,900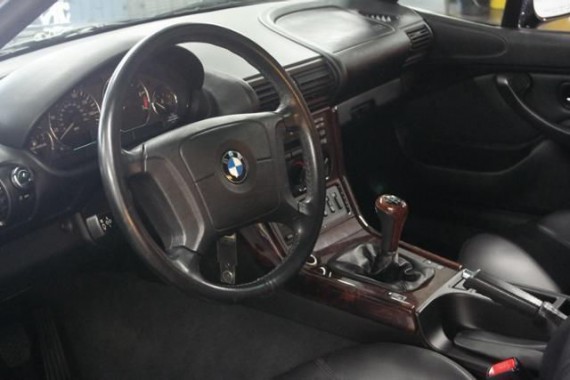 Doug's NW Cadillac is proud to present this one owner Z3 Coupe. On consignment from the previous owner of a BMW dealership and an avid car collector. Cosmos Black Metallic exterior and Black interior. A car from his own personal collection that he has owned since brand new and meticuously maintained. The tires are like new, the car is accident free, and is in pristine condition. This BMW features a Straight 6 Cylinder Engine with 193 HP at 5500 RPM*. ======OPTION PACKAGES: 17 RADIAL STYLING ALLOY WHEELS: P225/45ZR17 performance front tires, P245/40ZR17 performance rear tires, HEATED FRONT SEATS/HEATED MIRRORS: heated windshield-washer jets, heated driver door lock cylinder, PWR GLASS TILT ROOF PANEL, IN-DASH COMPACT DISC PLAYER, CHROME TRIM: instrument surrounds, inside door handles, door lock buttons, handbrake release button, headlight switch.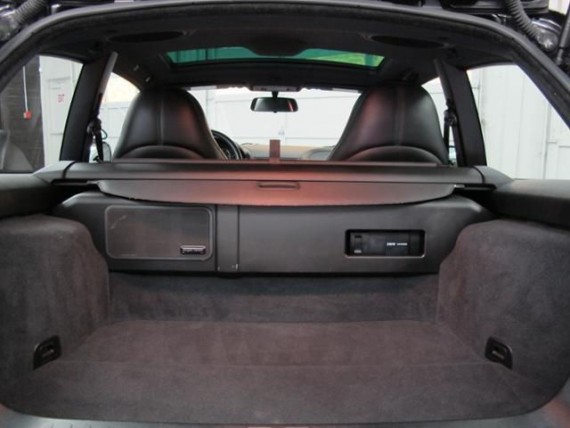 What makes this particular example so attractive, besides the Cosmos Black Paint, is that it is a one owner car, and the owner was a BMW dealership owner. Sounds like he has many cars in his collection, so you could assume that it's low 55k miles were easy ones. All around the car appears to have been well maintained and there's no reason to think that you won't get all 190hp and 206 lb-ft of twist out of the inline 6. Paired with low slung seating and a very nicely positioned 5 speed, the M52 is a real blast, it's application here is very fitting. With Clownshoe prices holding steady or rising, the 2.8L Z3 coupes are an affordable alternative, and it will likely stay that way. The enthusaist market doesn't go crazy for these cars, though they certainly have a dedicated following all their own. As far as bang for your buck goes, I think you'd be hard pressed to beat a one owner, low mile, M52 powered coupe with 3 pedals. At $18,900 I think this car is a good deal, certainly worth attempting to negotiate down a little lower. Either way, you're getting a lot of car for the money. Just remember to save some dough to swap out the land yacht steering wheel for an M-Sport version or even an aftermarket wood tiller, if you wish to go all out.
Cheers,
-Andrew