The M5 we featured on Thursday was certainly nice, but for those scared off by that beast's running costs, there is a milder solution. The E46 3 series with the ZHP package. Offering performance that straddled the line between the normal 330i and the M3, the ZHP package increased horsepower to 235 with a shorter final drive ratio. Also included was the M-Tech II bodykit, 18″ staggered size wheels, anthracite window trim and a mix of leather and alcantara on interior surfaces.
This ZHP for sale in Washington State is in an uncommon shade of Orient Blue and was a second hand CPO car.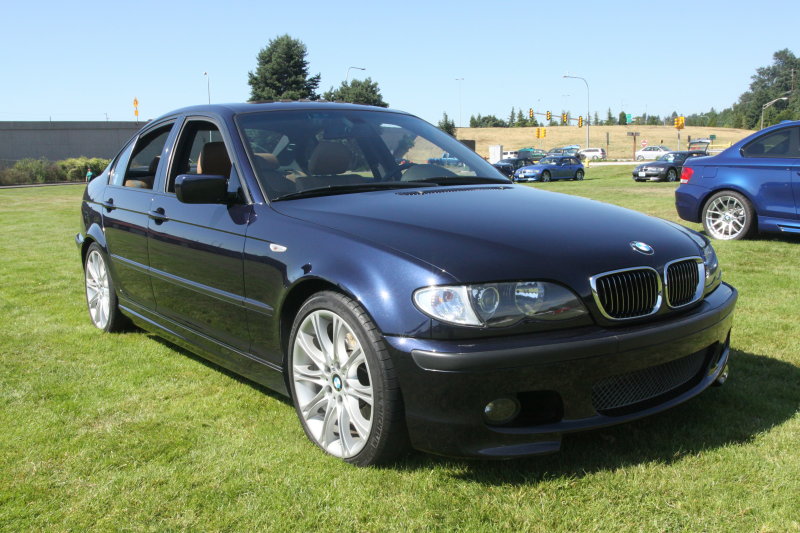 2004 ZHP sedan with 6-speed manual. Orient blue metallic with natural brown leather. Moonroof. Low miles, 52.2K. Second owner since 2007, car bought as CPO with 13K miles. Stock except for DICE iPod interface and hard-wired Valentine 1 connection (both can be removed if not wanted). Excellent condition in and out, no door dings, paint in very good condition. Regularly detailed. Old-school maintenance. Brand new F/R brakes, new front calipers, fresh Pilot Super Sports. Leather steering wheel. Taillight recall done. FCABs done at 33K, new HIDs/igniters at 45K. Adult/enthusiast owned. Selling to make room for my new '12 E91. More pictures: http://www.pbase.com/rselby/zhp
The asking price is not too out of the park, but somewhere around $1,500 or so less would probably make this car move faster. Still, after checking out the new 3 series, I think I'd be just as content with this ZHP, as the styling is less fussy and the driving experience is just a bit more simple, without any interactive gimmickry. I always wonder why BMW held off on producing an E46 M3 sedan, but I guess the ZHP was their way of offering a bone to more hard core BMW enthusiasts.
-Paul