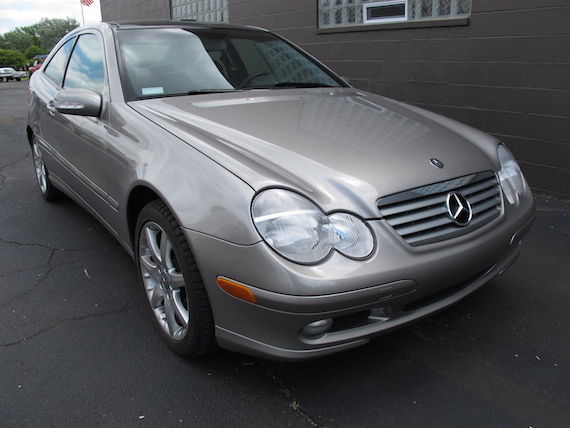 For some reason, certain cars just don't catch on in the US. Every since trading my 2007 Mercedes-Benz C230 Sport (sans fold down rear seats) for an MINI Cooper S, I'm happy that once again I have a hatchback and a car with some useful cargo capacity. It baffles me then, why those in the US don't take kindly to hatchbacks. Plenty of folks drive around SUVs with a rear hatch, so why not transfer this versatility onto something a smaller, more efficient and in most cases, more fun to drive? Also, a rear trunk doesn't look that good on certain small cars. Yes, Mercedes-Benz CLA, I'm looking at you.
Mercedes tried its hand at the hatchback formula shortly after BMW exited with it's E36 based 318ti Compact. The new C class Sportcoupe, as it was known, debuted for 2002 and was experimenting in uncharted territory for the brand. This was positioned as the most affordable vehicle in the lineup, available from the outset with a supercharged four cylinder engine mated to either a 5-speed automatic or 6-speed manual. Later, a 3.2 liter V6, also available with automatic or manual gearboxes, arrived. This C320 is of the six cylinder variety and has covered just over 11,000 miles, originally ordered by an executive of the company.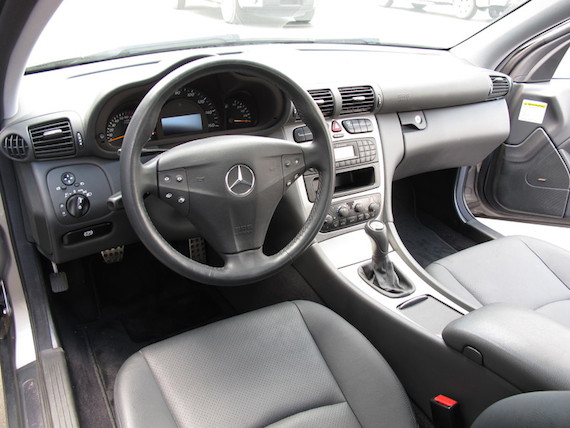 Year: 2004
Model: C320 Sportcoupe
Engine: 3.2 liter V6
Transmission: 6-speed manual
Mileage: 11,445 mi
Price: No reserve auction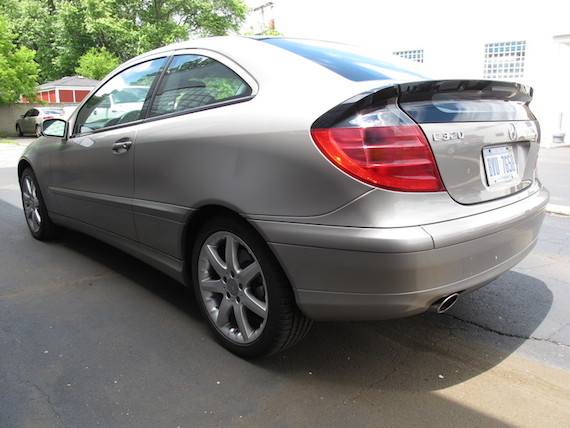 2004 Mercedes Benz C320 2 Door Coupe. VIN: WDBRN64J54A575269

Only 11,445 original miles, one owner. If you are looking for an outstanding example of a low mileage Mercedes coupe… This is it! The original owner is a Daimler-Chrysler executive who had the car built to his specifications and even has a CD of photos of the car being built on the assembly line in Sindelfingen, Germany. Enhancing the amazing condition, super low mileage, service history and single ownership is the fact that it is extremely rare as a C320 (six cylinder) with a 6-Speed Transmission. This is a more powerful version than the C240 Kompressor (four cylinder) which were automatics for the US market.

3.2 liter V6, 6-speed manual transmission.

Pewter metallic paint, charcoal interior, like new.

Options: 6-disc CD changer, Premium package (leather, panoramic sun-roof, Bose sound system, rain sensing wipers, auto dimming mirrors), metallic paint.

Optional 17″ 7-spoke wheels and premium tires.

11,500 miles.

New tires (Michelin Pilot Sport A/S 3) at 11,000 miles (originals were 10 years old). Costco lifetime warranty.

New battery April 2010 (6-year AAA warranty).

New floor mats (dealer lost the originals).

No damage, accidents or repairs (except for windshield in 2004).

Ordered in Arizona: built at Sindelfingen, Germany in August 2003 and delivered in Scottsdale, AZ in October 2003.

Moved to Michigan September 2008.

Regularly serviced at local Mercedes dealers (records included).

Covered by Mercedes Roadside Assistance until December 2014 (can be extended).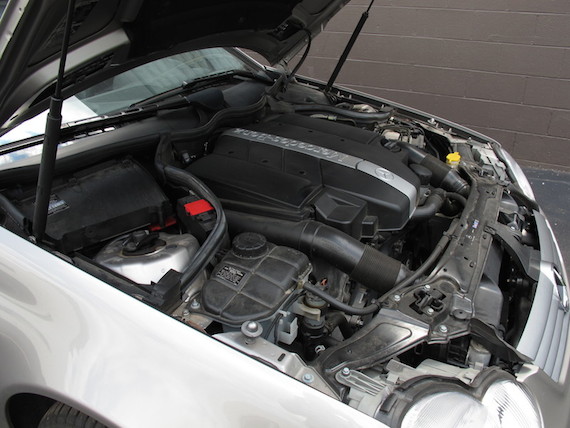 I always wonder the story behind low mileage examples of ordinary vehicles such as this one. Since this one was owned by an executive of Mercedes-Benz, I'd have to guess that there were more than a few cars in the person's collection and daily usage was a bit spread out. It's interesting that the person kept this car for so long. Perhaps they had insider knowledge beforehand that Mercedes was pulling the plug on this particular model and they thought they would have an appreciating classic on their hands? I'm not sure I would have been that optimistic. If I had to guess, I'd peg the value of this car somewhere around $13,000 to $14,000. Any more than that and you start edging into the realm of more interesting sport compacts. But if you had your heart set on a Mercedes hatchback and missed out the first time around, here's your second chance.
-Paul