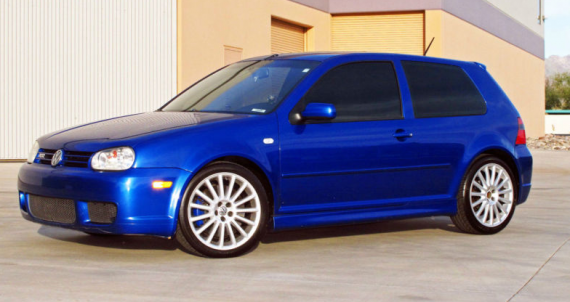 The recently-unveiled Golf R looks to be one of the best Golfs ever made, leaping up to 300hp and continuing the R tradition of all-wheel drive super-VWs with vastly better lines than the Mk5 or 6 Rs. Seeing pictures of the car from Frankfurt reminded me of my strong desire for original R, the Mk4 R32. It looked and sounded great and nailed my weak spot: a six-speed manual driving all four wheels. Prices continue to drop on these beastly golfs, making it that much more tempting to snatch one up.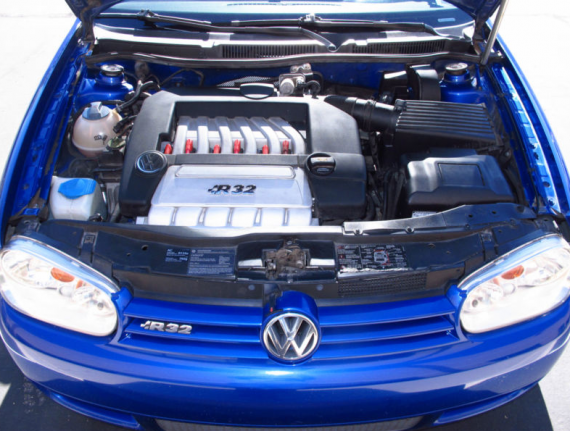 Year: 2004
Model: R32
Engine: 3.2 liter VR6
Transmission: 6-speed manual
Mileage: 139,000 mi
Price: $10,500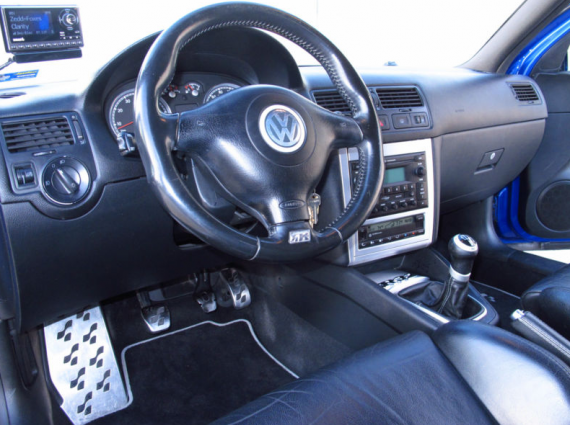 All Wheel Drive 3.2 liter VR6 – 4motion 6 Speed Manual Transmission Deep Blue Metallic – (1 of 1000) Black Interior with factory Konig leather bucket seats and brushed aluminum trim I love this car, but work has forced me to buy a new car! Only 5000 of these machines were released to the US in 4 colors. I bought this R32 in June 2006 w/12K miles and have taken very good care of it. No accidents & clean title.

I've owned three MK4 s (VR6/20th/R32) and this is by far my favorite! You will not be disappointed with this rare VW!

-Mostly stock

-Garaged and regularly waxed

-Full synthetic oil and filter changes every 5,000 miles since 2006

-Regular alignments and checkups

-Stage 2 endurance clutch assembly kit ($3,000)

-Timing Chain replaced

-Haldex serviced

-Tranny fluid drained & replaced

-Accident free

-Rubber Monster Mats

-Original VW Manual

-New windshield wipers

-New tires–always ran BF Goodrich G-Force Super Sport

-18 alloy wheels

-New battery

-Tint

-Sirius XM satellite radio

-Short shifter and aluminum bushing upgrades

-A/C ice cold

-All scheduled maintenance

-Always garaged

-Looks & drives great

-Mostly highway miles

-Non-smoker

-Title in hand

-Well maintained

Minor flaws noted below:

-Few scratches on back right panel

-Tiny hole in the passenger seat

-Tiny tear in the driver's seat

-Crack in the back bumper (someone parallel parked into it when parked)

-Scratches/Dings on the factory alloy wheels Notice— front bumper, there is a crack on the bottom of the bumper with a few scuff marks.

If any additional pictures are needed, I would be happy to provide to buyer. Buyer is responsible for setting up shipping for vehicle from 85260. The VW extended warranty coverage ended at 97,000 miles. Been kept in great condition and had all scheduled maintenance by a mechanic working at the VW proving grounds.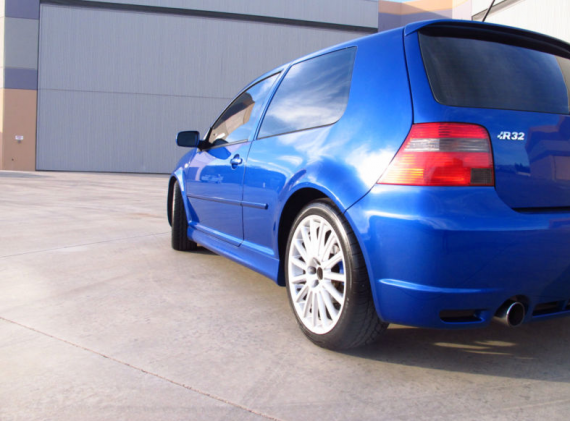 Almost 140k miles is the main concern here, but it's clear the owner was diligent with maintenance, leaving this one in better shape than many lower-mileage examples I've seen. Not too long ago clean low-mileage examples were regularly going for near $20k. Even considering the mileage, this seems like a great value for one of my favorite Volkswagens.
-NR