The last time I visited the fatherland (in my case, Portugal), I had a BMW 320d with a 6 speed manual for a rental vehicle. With its four cylinder turbo diesel engine, cloth interior and mid 40 mpg figures on the highway, I longed for BMW to offer a more basic vehicle to US customers, while still retaining the excellent road manners of BMWs of yore. When the 128i first arrived in the US in 2007, I had high hopes. Sadly, only a two door coupe and convertible were offered, not the two and four door hatchbacks available outside of these shores. Six cylinders were the only engines of choice, many of which were mated to automatic transmissions. My hopes of a 120Si, or even better, a 120d, were dashed. These 1 series were not a whole lot cheaper than some of their larger 3 series counterparts which begged the question…why?
Well, now that these 1ers have been out for a few years, resale values have dropped them into more realistic territory, prompting me to search out for my favorite of the bunch, the entry level 128i with a 6 speed manual. Here is one for sale in Pennsylvania at a shade over $20,000.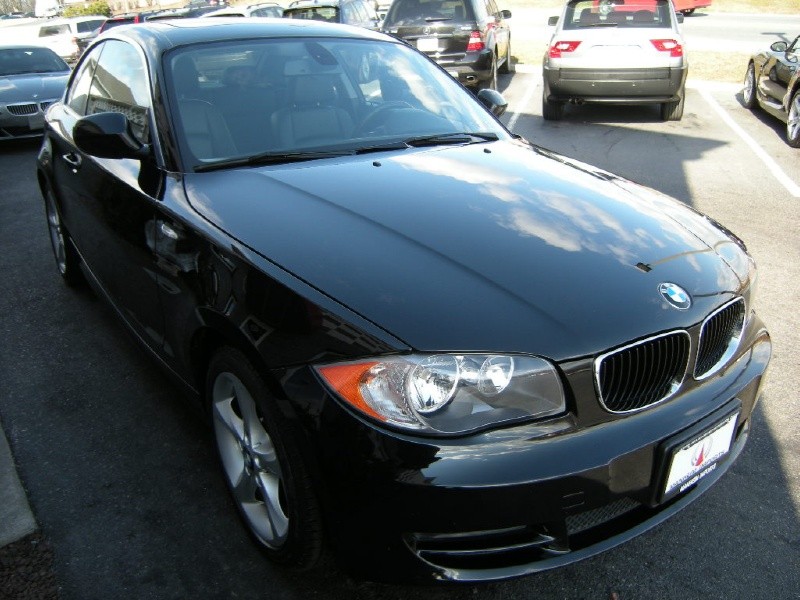 2010 BMW 128i Coupe, 6 Speed, sunroof, power & heated seats, bluetooth, satellite radio, iPod and USB connection. One owner, dealer serviced!
I have driven a 1 series before, specifically, a 2009 128i 6 speed manual. To be honest, it brought back a lot of fond memories of my 1988 325is. The engine sound and feeling of the gearshift and clutch gave it that old school BMW feel about it that we all know and love. No iDrive, no navigation system, no paddle shifters. Just plain old fun. I still think the first generation 1 series looked better as a two and foor door hatchback, but I have warmed up a bit to the coupe's proportions over the past couple years. A price of over $20,000 seems a bit rich for a used 1 series, even if it is generally in line with the market. If the asking price fell in a range about $2,000 to $3,000 less, more enthusiasts might warm up to this car, which is quite possibly the car in BMW's lineup which lives up to its illustrious past.
-Paul