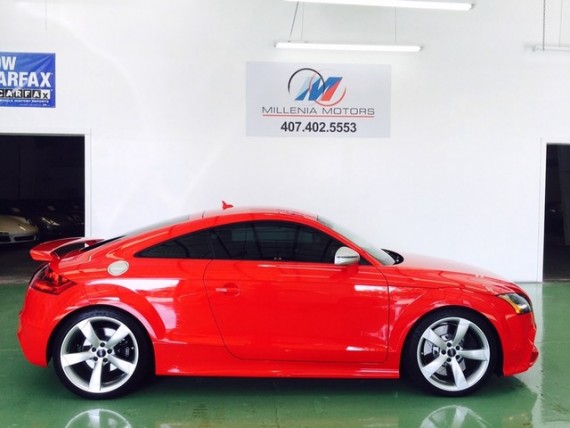 If this was my car and I was the kind of person who went in for vanity plates I'd get COPMGNT because that's what it is. A regular Audi TT isn't exactly a head turner and the TT S doesn't demand attention either. Both are fine looking cars but not nearly as fine as the fully hotted up RS version. Yes, I know the differences are subtle but the wider body, 19″ wheels, mesh grille and killer rear valance give the TT body the aggressive look I think it always should have had. Like many of the reviews say, the TT RS is more R8 than TT and I often debate which I'd rather have. I always end up landing on the R8 because gated manual. 
Speaking on manuals, the TT RS we got here in America only came with 3 pedals. Think about that for a second, a modern sports car in America with no automatic option only 3 years ago. If they were smart enough to do it then, why oh why can't they be smart enough to offer an S3 with a stick now? Sorry to get off topic, sore subject as I'd go in for an S3 with a stick in a heartbeat, but I digress. Audi got a lot of things right with the TT RS, excellent 6spd manual, howling 2.5L inline-5 pushing out 360hp and 343 lb-ft in a 3,312 package. The car was quick, balanced and apparently had minimal understeer for an Audi. I would absolutely love to drive one of these but as they're actually rather rare, the likelihood of that happening in the near future is slim to none. If you happen to own one of these cars and live in the greater Los Angeles area, please, let me drive your car?
Year: 2012
Model: TT RS
Engine: 2.5 liter inline-5
Transmission: 6-speed manual
Mileage: 19,771 mi
Price: $49,999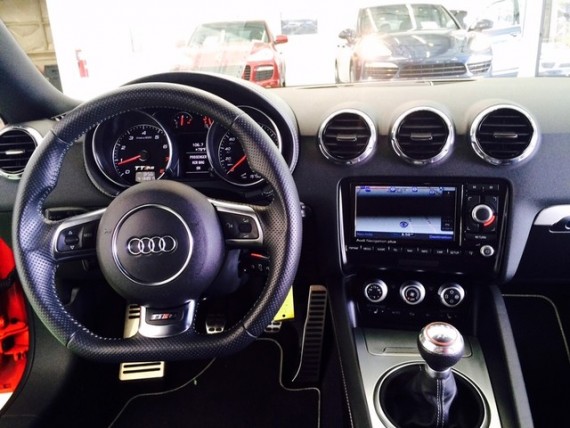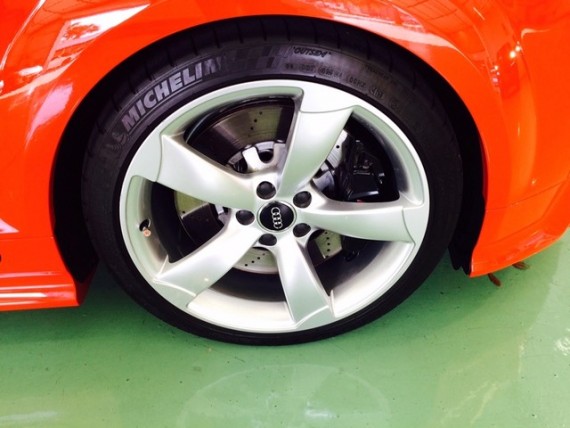 Every car has it's downsides, even the really, really good ones and for the Audi TT RS the most apparent one is its price. When new a nicely equipped one would have run around $60k. With 19,771 miles on the clock this example has depreciated roughly $10k which doesn't exactly scream deal! Sure, it's a bargain compared to the BMW 1M which has actually appreciated in the past few years and now averages a higher price of entry than the TT RS did when new. Aside from perhaps being overpriced when new and that helping used market values remain high, there's not much not to like about the TT RS unless you just don't like the model on which it is based. Some people have said the optional sport exhaust can grow tiresome but I'd have to guess those people chose the car for the wrong reasons. This is a car for the hardcore enthusaist or at least a person who can pretend to be one. I've always had a soft spot for the Mk2 TT in all forms and the most radical of them is for sure my favorite. By the time I can afford one perhaps they will have come down another $10k but I'm not going to hold my breath. It's highly unlikely we'll ever see another inline-5 on our shores, let alone one with 3 pedals. The TT RS is very special and rare car one that comes with a hefty premium at the moment, I doubt that'll change.
Cheers,
-Andrew