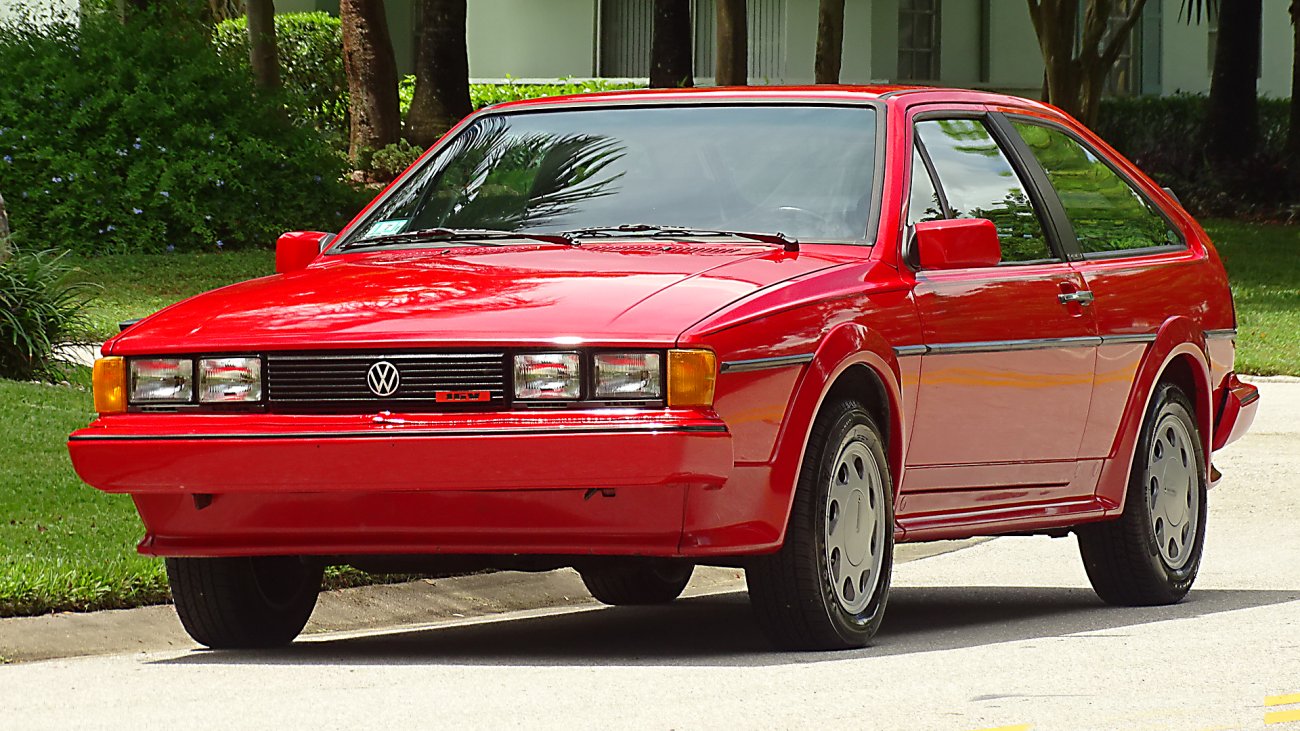 The arrival of the second-generation Scirocco in 1982 was, to be honest, not much of a revelation. It's not as though I don't appreciate the design, though how it came about is somewhat suspect. Volkswagen canned Giugiaro as the replacement designer for the exceptionally beautiful and unique first-generation car, moving in-house to Karmann for the second go at the Golf-based sport coupe. The result looked rather suspiciously like Giugiaro's Italdesign Asso di Fiori from 1979 and Asso di Quadri from 1976, though – the car that became the Isuzu Impulse. Two years later, and Viola! the Scirocco II debuts from Karmann with a near-identical shape. On top of that, the mechanicals continued to be based upon the first generation Golf.
It wasn't until 1986 that VW coupe fans finally got to rejoice as the addition of the PL 1.8 liter dual-cam inline-4 finally joined the lineup. Based on Oettinger's head design and now with 123 high-revving horsepower, the Scirocco went a bit more like the wind it was named after. The wide-ratio, economy-minded gearbox of yore was gone too, replaced by a close-ratio gearbox. Like the GTI and GLI, 14″ 'Teardrop' wheels and a new bodykit heightened the boy-racer appearance, and the 16V models got all matchy-matchy before the Golf and Jetta, too, with body-colored painted bumpers.
Today they're hard to find in good condition at all. This Tornado Red example spotted by one of our readers sure is great, though!
32 Comments