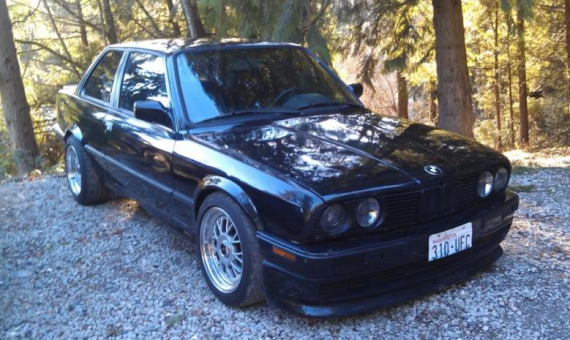 I've always loved tuner cars but can't really imagine buying a car someone else has extensively modified. The E30 is a classic platform for great mods though and it'd be nice to think claims of reliability could prove true. Today's is an interesting creation with a 1991 535i's block breathed on by a Garret GT35R creating a punishing 409hp monster. Perhaps not the nimblest of E30s, it's not a track car; the sellers' multiple commutes to work in it must be a hoot.
Year: 1991
Model: 325is
Engine: Turbocharged 3.5l inline-6
Transmission: 5-speed manual
Mileage: 111,000
Price: Reserve-on auction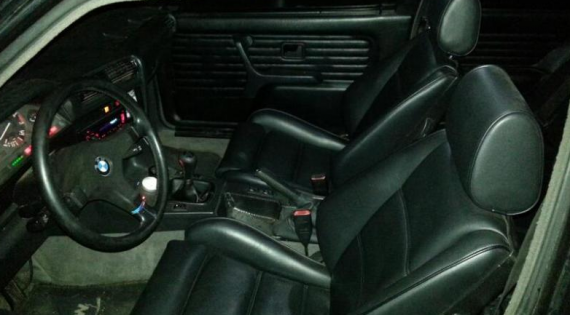 hello i am selling my car because i am looking to buy a house. my family was the secound owner of this car. my dad first owned the car then passed it down to me. This bmw e30 beast can be driven like a stock bmw. with comfort but yet has all the power you would ever want once over 3000 rpm. this car was never tracked. I drive the car to work and back 2 to 3 times a week. 72 mile commute. it is very reliable at the power it is at. It looks like a normal bmw e30 until somebody hears this car. I have always treated the car with respect because i built it. All engine parts have been replaced at 99k miles. 7.9:1 ratio. is just right for this car. The engine in this car is from a 1991 535i with a older 535i block to make it lower compression for a turbo. The turbo is a gt35r all exhaust was done by a certified welder. 3 inch exhaust all the way back to a vibrant muffler. car drives very straight. This car is not like every other track e30 were you cant bear to drive it on the street. i built this car with the intention of only driving it on the street. and enjoying it.

car specs:

bc coilovers

gt35r turbo

30×12 intercooler with pipes and loud megasonic BOV

car is tuned from megasquirt pnp2 900$ ecu.

700$ tune from drift office

409 wheel horsepower 440 torque at 18psi

60lb injectors

miro sp1 16″ wheels 225 on the rear. it will only spin 1 and 2 gear. car has very tall gearing 2.93 gearing. so you can go as fast as you want. 40mph and higher it will not slip unless its raining.

fully redone sport heated interior.

again this car is very realiable at the power it is at. you can always turn the boost down.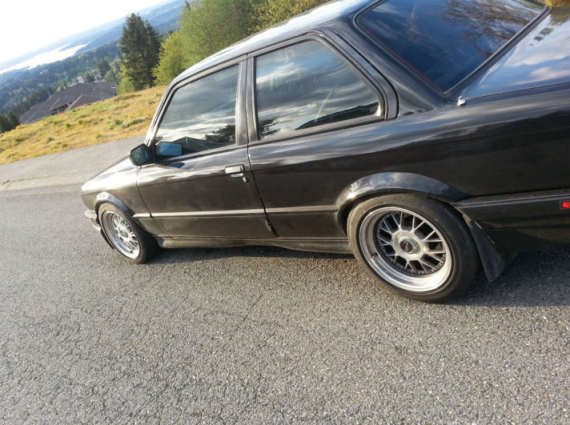 Normally when you see 400+hp E30s you don't think "daily driver," but that's exactly what I like about this one. Professed respect for the car shows through in the interior and engine compartment, but the wheels and E36 sideskirts throw me off. Minor efforts for what could be one of the sleepiest E30s we've seen in a while.
-NR