Both these cars have under 40k miles, both are on the east coast, and both are looking really tasty for fans of the 924/944/968 series – of which you can include me amongst! First up is this 1993 Porsche 968 for sale on eBayMotors finished in Amazon Green Metallic for $18k buy-it-now: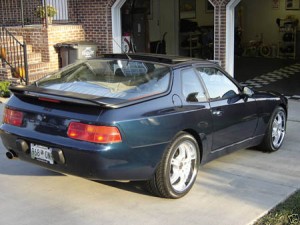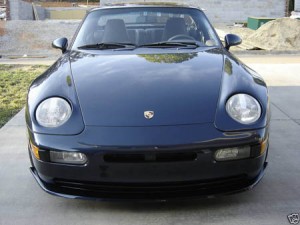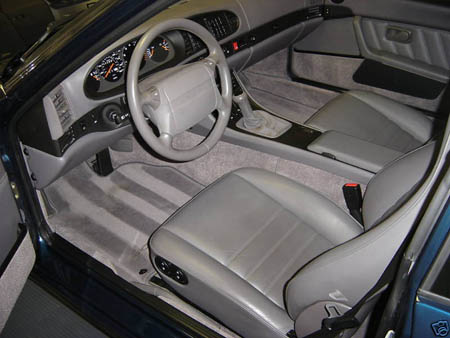 quote from seller's eBayMotors listing:
This car has been kept in a climate controlled enviroment all of its life. Original sticker was $45,764.79. Lots of options.

N7N7 Amazon Green Metallic $823.00
TT Partial Leather Seat Classic Grey $682.00
XDU Rim Cap with Porsche Crest $208.00
220 Limited slip Differential $913.00
490 Hi-Fi Sound PKG/10 speaker/amp $561.00
692 CD Changer "CD-C1 $1,245.00

He has the original factory 16″ rims (with no tires) that are in perfect condition that are include with the car. The tries only have about 1000 miles on them. The rims pictured are 18".
And the second is this 1993 red on black 968 in Florida for $21.5 buy-it-now: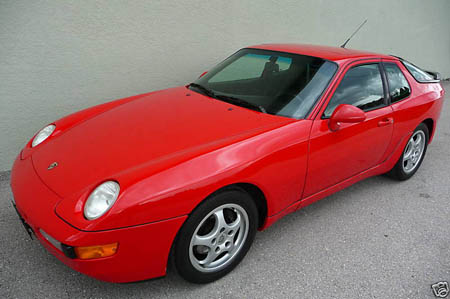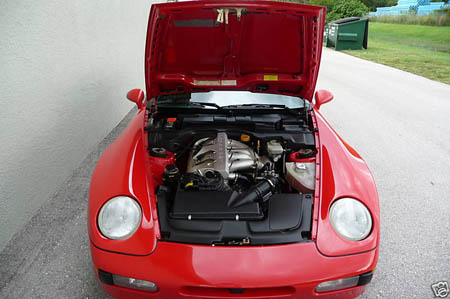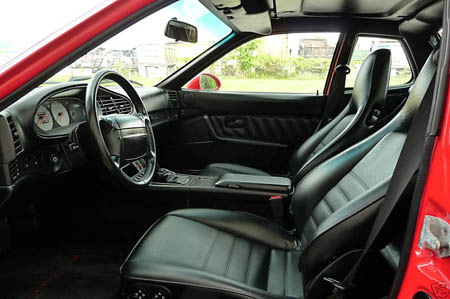 quote from seller's eBayMotors listing:
The first owner kept everything from new; including:

Meticulous maintenance records
Original Factory Window Sticker ($43,140)
All Original Books/Manuals/Pamphlets/Warranty cards
Press KIT that includes loads of Color Brochures and Dealer Sales info
Full COLOR dealer sales brochures.
COLOR Magazine Articles from dealer
Original TEMP TAG from new.
Letter from President of PORSCHE USA ( signed )
Original Porsche 968 Technical Data and specification brochure.
And Much more Misc. other documents.

Second owner picked it up and brought it to Georgia and had it for 3-4 years and kept it as nice as the first owner. It now resides here in Bonita Springs Florida and can be view at any time.

Mechanically its runs out strong with no problems. AC blows hard and cold and everything works.
Personally, I'm liking the color combo on the first one better, and it's over three grand cheaper. I always put a premium on low mileage examples because in my mind it's less road time and thus less opportunity for accidents and poor maintenance. But even if a PPI revealed that it needed some work, wouldn't the three grand saved budget nicely to make for a nearly perfect example?
dc