Warning!
This post is in our archives. Links in this post may have been updated to point to similar cars available to bid on eBay.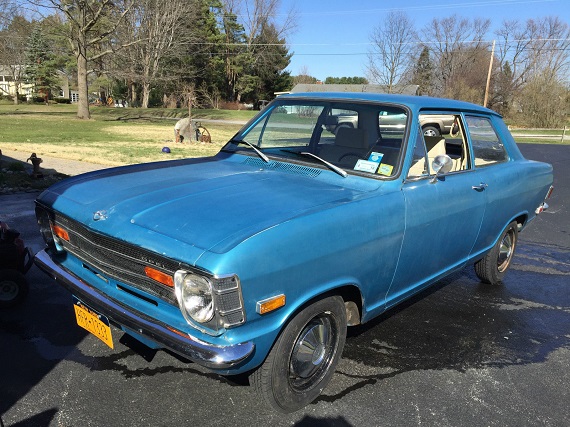 It's not very often that we post supposed barn finds, but once in a while one turns up that is pretty interesting. Barn finds are all the rage right now – original, preserved vehicles as seen in shows like Chasing Classic Cars can often draw more money than perfectly restored examples even if they're wrecks. Fairly recently, a 1961 Ferrari 250 SWB California Spyder emerged from a barn in France, covered in books and looking quite forlorn. The price it sold for was unimaginable to most mortals; $18,500,000 – the most paid for any 250 GT series Ferrari, despite the seeming poor condition. People are willing to pay for a story, it would seem, and the French Ferrari was a tome of history. But what if the barn find is something less exotic…say, an Opel? And not even a particularly desirable Opel (yes, that's really a thing…)?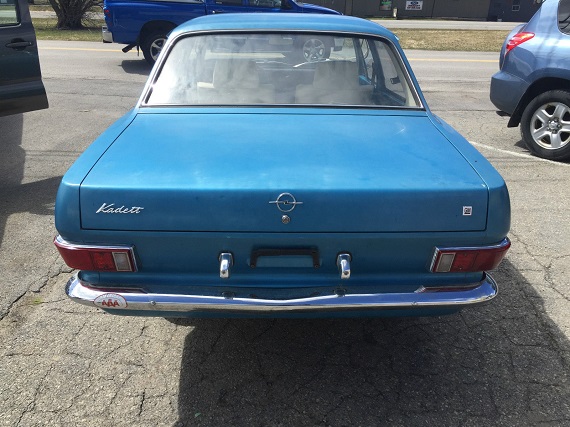 Year: 1970
Model: Kadett
Engine: 1.9 liter inline-4
Transmission: 4-speed manual
Mileage: 20,000 mi
Price: $8,200 Buy It Now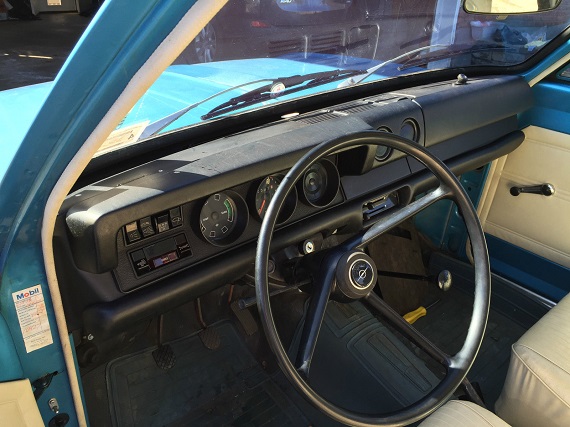 THIS CAR WAS BROUGHT OVER TO THIS COUNTRY FROM GERMANY BACK IN 1970 .I HAVE THE GERMAN LICENCE PLATES AND ORIGINAL OWNERS PAPERWORK. THE CAR HAS BEEN STORED IN A BARN FOR THE LAST 25 YEARS. THERE IS ONLY 20K MILES ON IT. I REPLACED THE TIRES.BRAKES AND THE TAILPIPE. I REBUILT THE DUEL CARBURATERS. REPLACED THE BATTERY.CHANGED THE OIL AND FILTER.CHANGED THE GEAR LUBE. NEW BRAKE FLUID AND NEW COOLANT. THE BODY IS 100 % O.E.! NO PAINT WORK EVER! THE INTERIOR IS ALL ORIGINAL. SMELLS OF AGE BUT VERY GOOD CONDITION. MICE HAD BEEN IN THE CAR WILE IN STORAGE FOR SO MANY YEARS BUT STILL GREAT COND. THE UNDERSIDE IS CLOSE TO PERFECT ONLY A COUPLE TINY RUST SPOTS. NO RUST ANY WERE ELSE .THE ORIGINAL PAINT IS ALL FADED WITH BEAUTIFUL PATINA. THIS IS A MUST SEE. VERY RARE FIND!! I HAVE DRIVEN IT TO WORK THE PAST FEW DAYS AND IT RUNS 100% TRANSMISSION 4 SPEED IS PERFECT ! REAR DIFF IS PERFECT. I TOOK THE ORIGINAL TIRES OFF BECAUSE THEY WERE ROTTED BADLY AND WAY OUT OF ROUND! THE HEATER WORKS AND ALL THE LIGHTS WORK. .CALL WITH ANY QUESTIONS!SERIOUS BUYERS ONLY! 518 727 9616 IF YOUR LOOKING FOR A CHEVROLET OPEL HERE IS A CAR THAT IS A RARE FIND!! THESE CARS WERE SOLD BY GM BACK IN THE 1970 S. I DO DRIVE THE CAR ON NICE DAYS ! THE MILES WILL CHANGE. ANY PROBLEMS WITH THE CAR FROM AGE ARE REPAIRED . THIS CAR IS A TURN KEY CAR. READY TO DRIVE .NOT A GARAGE TROPHY!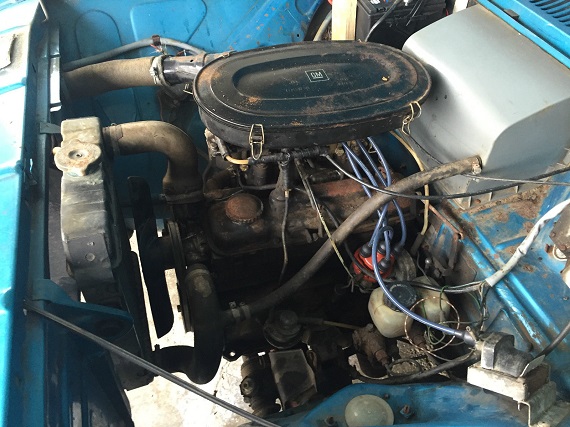 Well, if you wanted a period piece from the 1970s that hadn't been driven since the early 1990s, congratulations! You've made your find. My wife and I have recently noticed a plethora of 1980s cars in seeming perfect condition emerging in the Providence area with hipsters driving them ironically; no doubt, the result of a generation of grandparents who lightly used them to run over pedestrians on Sunday drives dying off. But it's become rare to find 1970s examples turning up in similar fashion – after all, this is now a 46 year old rust-prone GM product, and not one like a Nova that has a cult following. This would appear to be a base Kadett; the "L" model had more chrome trim and different bumpers, and the LS was the fastback model. As a period piece, it's pretty cool – and if you're not particularly interested in driving dynamics or desirability and just would prefer something different from the normal 2002 crowd, this is a solution. But even though it's 2,256 times cheaper than the Ferrari I mentioned above, it's also about 2,255 times less interesting. I do like the hubcaps, though.
-Carter