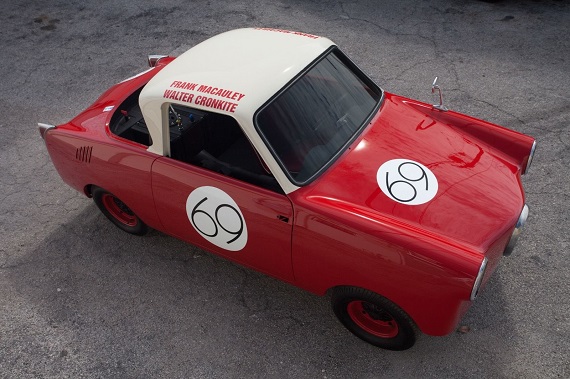 From the land of the obscure comes today's listing. While Walter Cronkite is a name quite a few still remember well, for most it is a name from the distant past especially when you consider what has become of "the news". Mr. Cronkite, after all, retired in 1981 – longer ago than the age of the majority of our content. And the name Goggomobil is also, for most, completely obscure. However, the Glas founded company in Dingolfing was pretty successful at making two-stroke, two-cylinder micro-cars which laid the foundations for the Glas GT and later incorporation of the company into BMW. Okay, so an obscure slow car driven by the 'Greatest's Generation's' greatest newsman sounds…well, boring. But Mr. Cronkite didn't just drive this Goggomobil TS400, he raced it: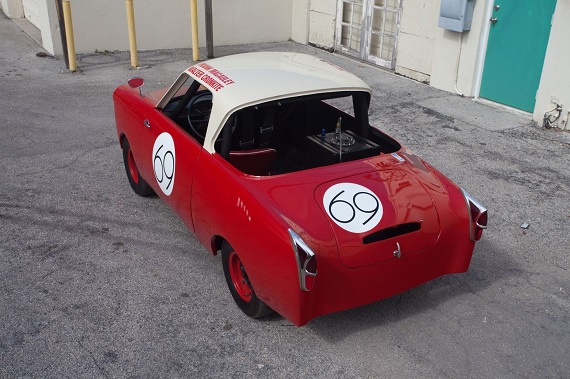 Year: 1958
Model: TS400
Engine: 0.4 liter twin
Transmission: 4-speed manual
Mileage: Not Listed
Price: $37,995 Buy It Now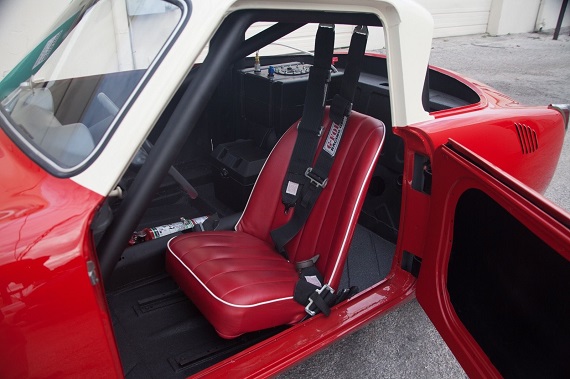 1958 Goggomobil TS400 Race Car formerly owned by CBS Evening News Anchor Walter Cronkite.

It was raced by Cronkite at the Little LeMans at Lime Rock Park in 1958 where it placed 23rd. Following the race it was featured in Autosport Magazine's August 1958 Edition.

The 2-cylinder, 2-stroke engine is bored .40 over, ported and polished, advanced timing, rebuilt crank, and custom headers. It runs on C16 race fuel.

In 2014 this car underwent a full rotisserie restoration to the correct specs from when it was owned by Cronkite. It is restored to show quality concours standards.

This Goggomobil has incredible ownership, race, and show provenance. It is the recipient of the Skip Barber Sunday's Best Award at the Historic Festival 33 in 2015. It was a class winner at the 2016 Pinehurst Concours d'Elegance and was displayed at the 2014 Hilton Head Concours d'Elegance.

For more information please call 954-422-2895.

** The above referenced vehicle is being sold as is with no warranties. I highly encourage interested parties to inspect this vehicle in person or via a qualified third party prior to bidding. All sales are final. This is a race car. It is not street legal. It can not be registered. It is being sold with a bill of sale only. True mileage is unknown. The winning bidder of this auction must pay for this vehicle within forty eight hours of the close of the auction via wire transfer only. Buyer is responsible for all shipping costs. For more information please call 954-422-2895. **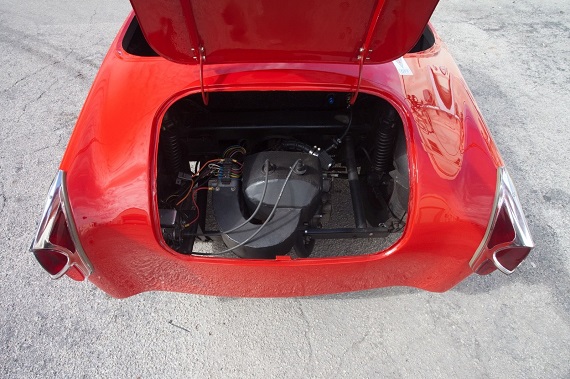 Like a fair amount of 1950s-era German cars, the Goggomobil was small and based around a motorcycle motor. The new wave of micro-cars provided cheap entry costs and good efficiency in a world very much still repairing itself from WW2. That meant, of course, that the Goggomobil wasn't exactly quick; with just north of 15 horsepower produced from the .4 liter motor, the sub-1,000 pound TS400 couldn't quite hit 60 m.p.h. at full chat. But that didn't stop Mr. Cronkite from converting this one to a race car and entering it at a Grand Prix at Lime Rock Park. If you were unaware with Mr. Cronkite's racing exploits (or indeed surprised by them), read this excellent piece in the New York Times all about it. Sufficed to say, he was the real deal. Goggomobils have pretty limited appeal overall, and this one is a bit of a curiosity but the history and excellent condition add to the value over what would be a lesser example, though the modified race status keeps it from being a perfect Concours car. Pricing is in line with where Hagerty places Condition 2 vehicles, so while this car doesn't provide a thrilling ride the stories and smiles it will generate should be worth the asking price to a collector.
And that's the way it is.
-Carter