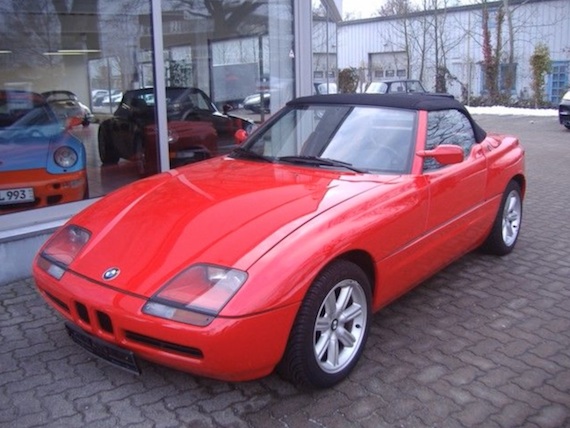 What was the first BMW Z car? Ask any American on the street and they'll probably tell you the Z3, otherwise known as the car from the James Bond flick, Goldeneye. That answer would be incorrect. The first Z was the Z1, built between 1989 and 1991 with 8,000 copies produced. Noted mainly for its doors that retracted into the side of the vehicle, this roadster was based on E30 3 series mechanicals and featured new technology that would trickle down into the rest of the BMW range. The Z axle rear suspension would go on to be used in the E36 3 series and high intensity discharge lights would appear on many future BMW models. Curiously, no Z1 came fitted with air conditioning, as there was limited room in the interior for both heating elements and the cooling unit. This particular Z1 is for sale in just north of Hamburg, Germany.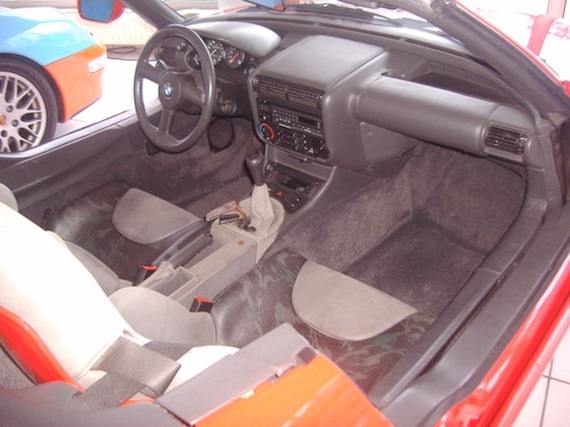 Year: 1989
Model: Z1
Engine: 2.5 liter inline-6
Transmission: 5-speed manual
Mileage: 50,970 km (~ 31,671 mi)
Price: €37,500 (~ $50,992 USD)
Fun in the summer you can have with this car!

Super condition – new car condition
Garage vehicle
Maintained checkbook
All bills available
Sport exhaust system

We are selling this vehicle on behalf of customers. We are happy to provide you with this car in person before! We look forward to your call!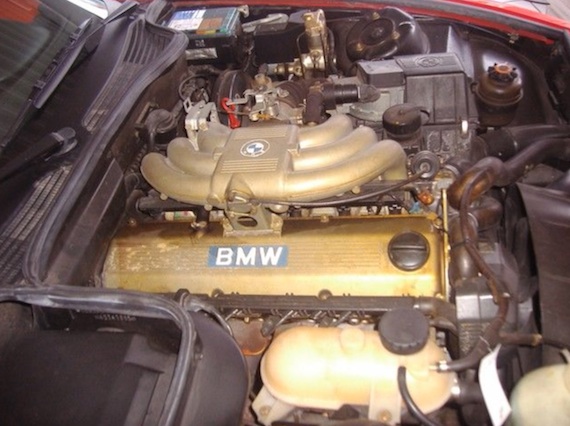 One feature that people may not know about the Z1 is that the plastic body panels were designed to be easily replaced in case the owner wanted to change the color of the vehicle on a whim. I'm not sure how many owners really went through with getting an extra set of body panels, but it is a curious feature for a car to have. A few Z1s have made it to the US and values seem to hover around the $30,000 to $40,000 range for them. This one might be stretching it a bit by the time you include shipping and customs fees but maybe a few intrepid Bimmer fans will begin to import some of these, leaving a few in circulation for enthusiasts stateside.
-Paul