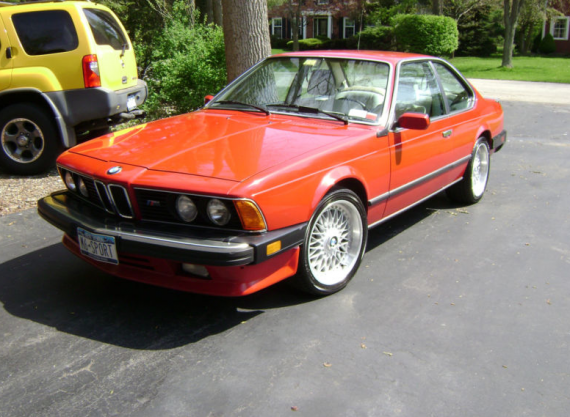 Sticking the hook in Shark Week, we have a very pretty M6 in the ever-appropriate Cinnabar Red. It's the right E24 in the right color on some right wheels, and it's clear that the (several) owners have put in some time and effort to make it look this good. It appears very clean inside and out, but a few flaws make me question the asking price. Despite my own enthusiasm for the E28, I haven't fully understood the recent uptick in original M5 attention while the M6 watches on. Obviously the slight edge in rarity and consistent presence of the M5 brand play a part, but damn: the S38 in a beautiful grand tourer? Yes please.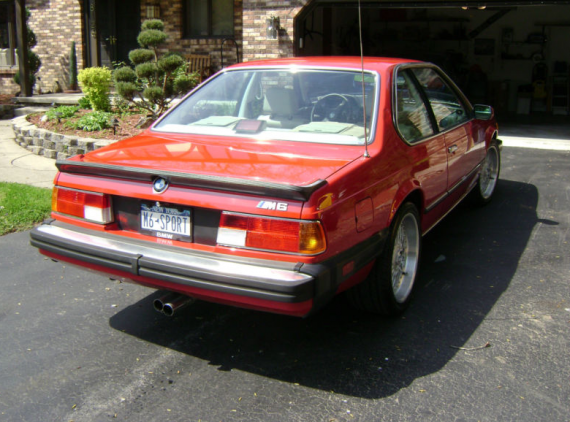 Year: 1987
Model: M6
Engine: S38B35 3.5L inline-6
Transmission: 5-speed manual
Mileage: 142,500
Price: $19,990 Buy It Now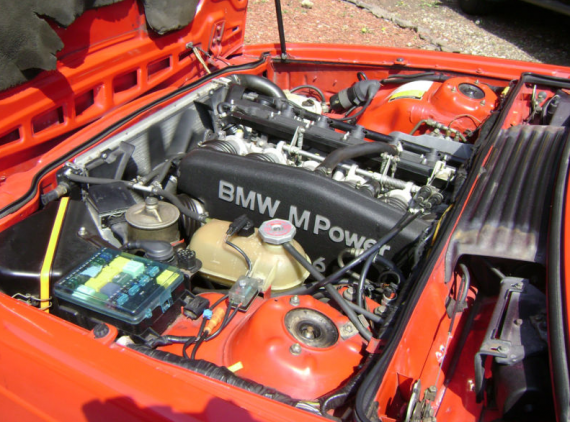 Fantastic Cinnibar Red BMW M6 nearly fully restored to its original beauty! Gorgeous white interior. I've spent the last 4 yrs fixing nearly everything on this car and it now runs great. The previous owner rebuilt most of it as well. Overall, about 35K invested in restoration over the past 2 owners (I am the 5th). Originally this land shark was priced at $67,000! 142K miles – Odometer was replaced at 141K (see photo). Nearly all of the little gadgetry works! This car is absolutely amazing and was truly over-engineered in '87. However, I've enjoyed it long enough and need to pass it on to a new loving home. Previously, was a Texas car then a California car (where I purchased it from).

Engine is fantastic and clean. Interior has normal wear but otherwise very good condition (Upholstry on dash needs some love still but rear seats were both replaced). Need to see it to believe how nice this car really is – Come take a test drive. All major systems have been overhauled or upgraded/replaced: clutch, brakes, heating/AC, electrical, suspension. Pictured wheels are M3 18 inch but I do have the original set of wheels as well. Everything (except the removable Panasonic radio and Hela xenon lights ) is OEM. 3.5 L I6 cylinder

Very rare and very few in the area, especially in this amazing condition – Trust me, I've looked. It was a dream of mine to own one, so now that I have it nearly fully restored, it's time for someone else to play with. Own a limited edition classic coupe (only 1800 imported!) from the legendary M division of BMW.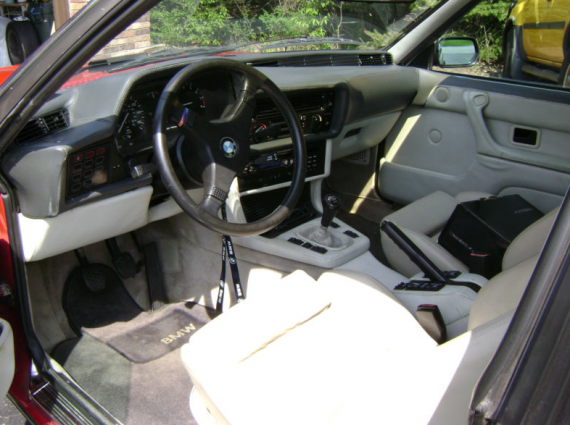 These red M6s emphasize the exotic nature of the fastest Shark, and much effort has been putting into keeping this one looking special. More pictures and details would help. Specifically more of the interior to judge the restoration and some more details on which part of the "little gadgetry" don't work. From my experience with the "little gadgetry" in my E28, it could take a while to make it all better and the refurbished bits like A/C and general "electrical" would definitely take some effort and money. But with a few questions left unanswered, I don't think 140k-mile M6s are quiet worth $20k yet. For the effort put in, the owner can probably expect about $5k less, and the buyer can expect a very pretty M6 that they could help get a little closer to perfect.
-NR