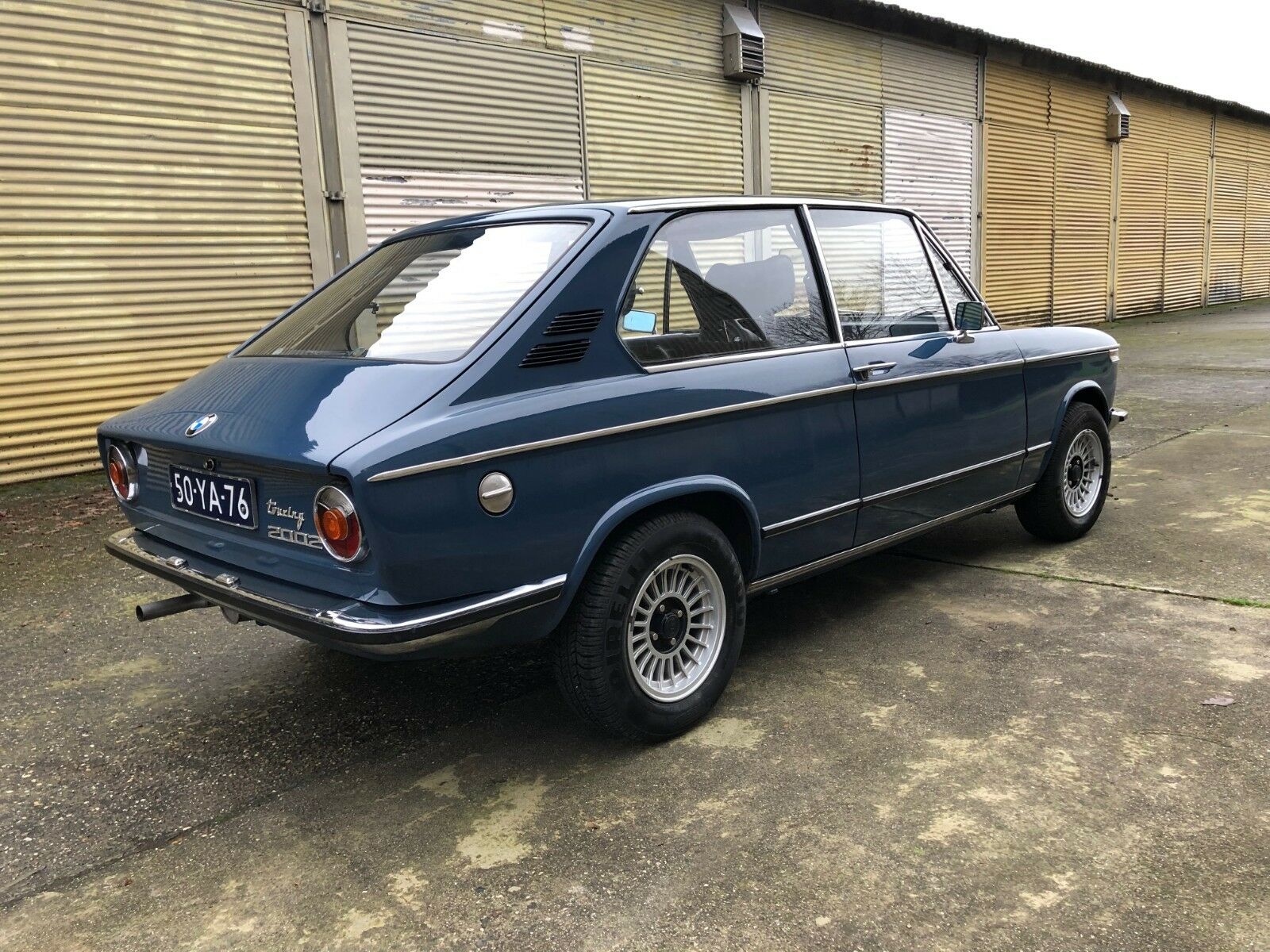 Update 6/1/19: This 1802 Touring apparently sold at $19,999.
Long before "Clownshoe" mania, BMW had another slightly off-beat hatchback in its lineup. The company recently spent a fairly sizable sum advertising the lineage between the new 2 series and the original 2002, but as generally impressive as the new 2 is, the one thing lacking is a model similar to the E6 Touring model. Okay, the F45 and F46 tall hatchback models channel a bit of that, but let's be honest – they're not exactly what enthusiasts love. And similarly polarizing is the Touring model in the E10 lineup. The Michelotti design channeled some of the GT feel from the Glas acquisition, but while the fluid lines of the 1600GT worked well in a low slung sports car, moving to the taller and more upright E10 platform gave the Touring slightly odd dimensions.
Shortened by about 6 inches and with additional glass, the Touring had modern conveniences like split-folding rear seats and was available in five different engine configurations over its short three year model life. From 1600 to 2002, the model designations referred to the engine capacity – imagine that! Here we have a Typ118 E6 – the 1802 Touring.
3 Comments