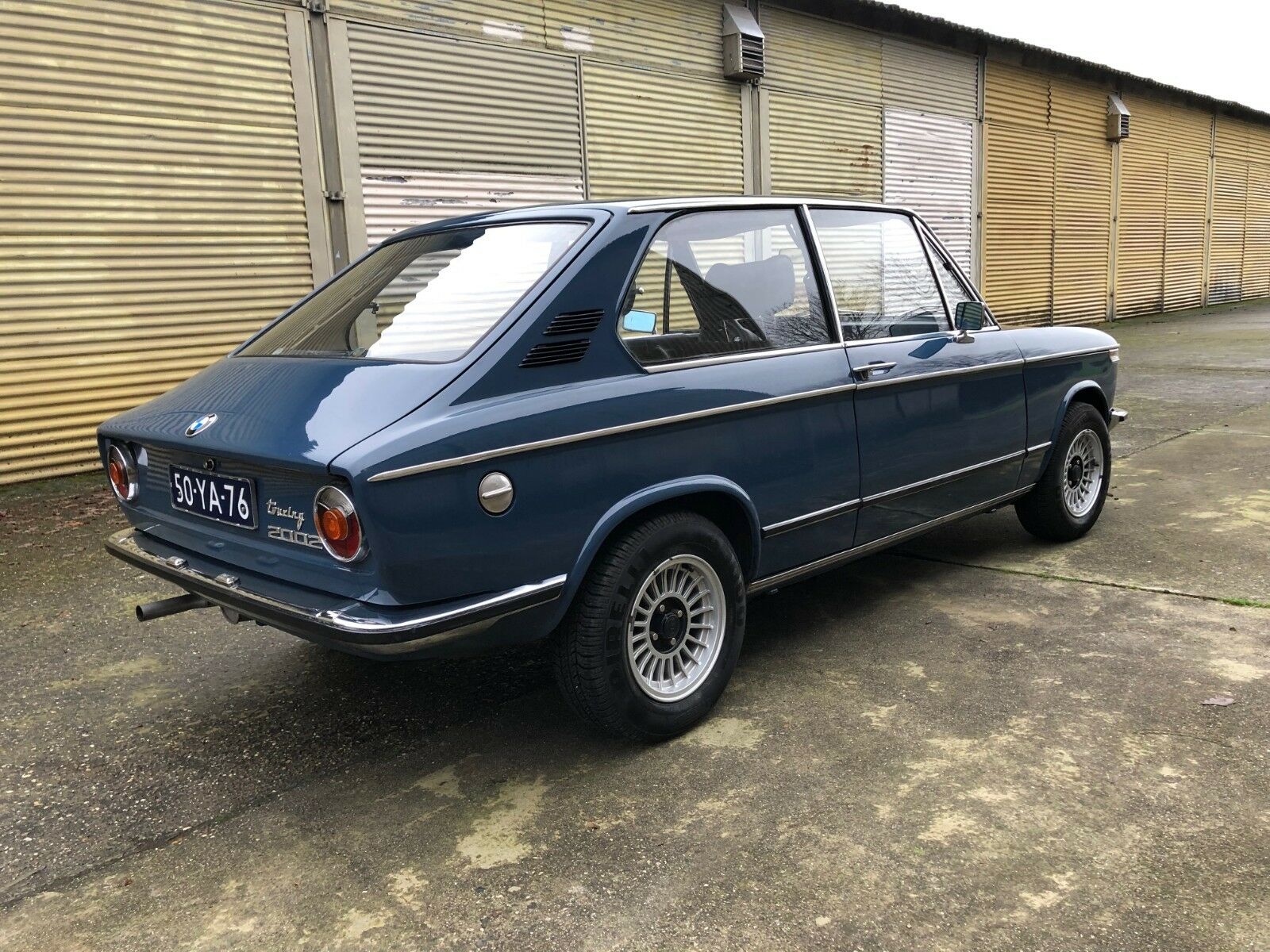 Update 6/1/19: This 1802 Touring apparently sold at $19,999.
Long before "Clownshoe" mania, BMW had another slightly off-beat hatchback in its lineup. The company recently spent a fairly sizable sum advertising the lineage between the new 2 series and the original 2002, but as generally impressive as the new 2 is, the one thing lacking is a model similar to the E6 Touring model. Okay, the F45 and F46 tall hatchback models channel a bit of that, but let's be honest – they're not exactly what enthusiasts love. And similarly polarizing is the Touring model in the E10 lineup. The Michelotti design channeled some of the GT feel from the Glas acquisition, but while the fluid lines of the 1600GT worked well in a low slung sports car, moving to the taller and more upright E10 platform gave the Touring slightly odd dimensions.
Shortened by about 6 inches and with additional glass, the Touring had modern conveniences like split-folding rear seats and was available in five different engine configurations over its short three year model life. From 1600 to 2002, the model designations referred to the engine capacity – imagine that! Here we have a Typ118 E6 – the 1802 Touring.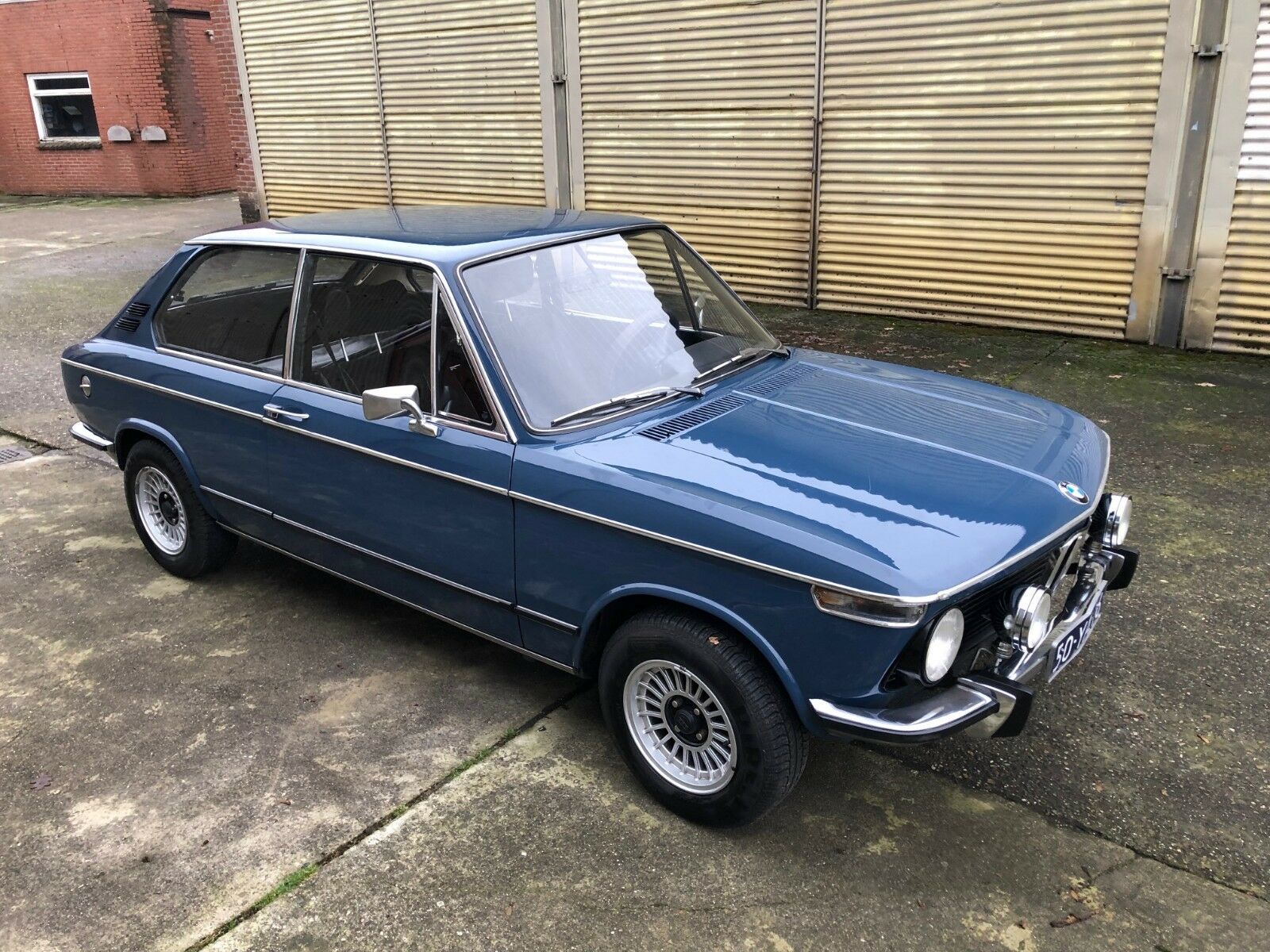 Year: 1975
Model: 1802 Touring
VIN: 3410190
Engine: 1.8 liter inline-4
Transmission: 4-speed manual
Mileage: 78,000 mi
Price: $19,999 Buy It Now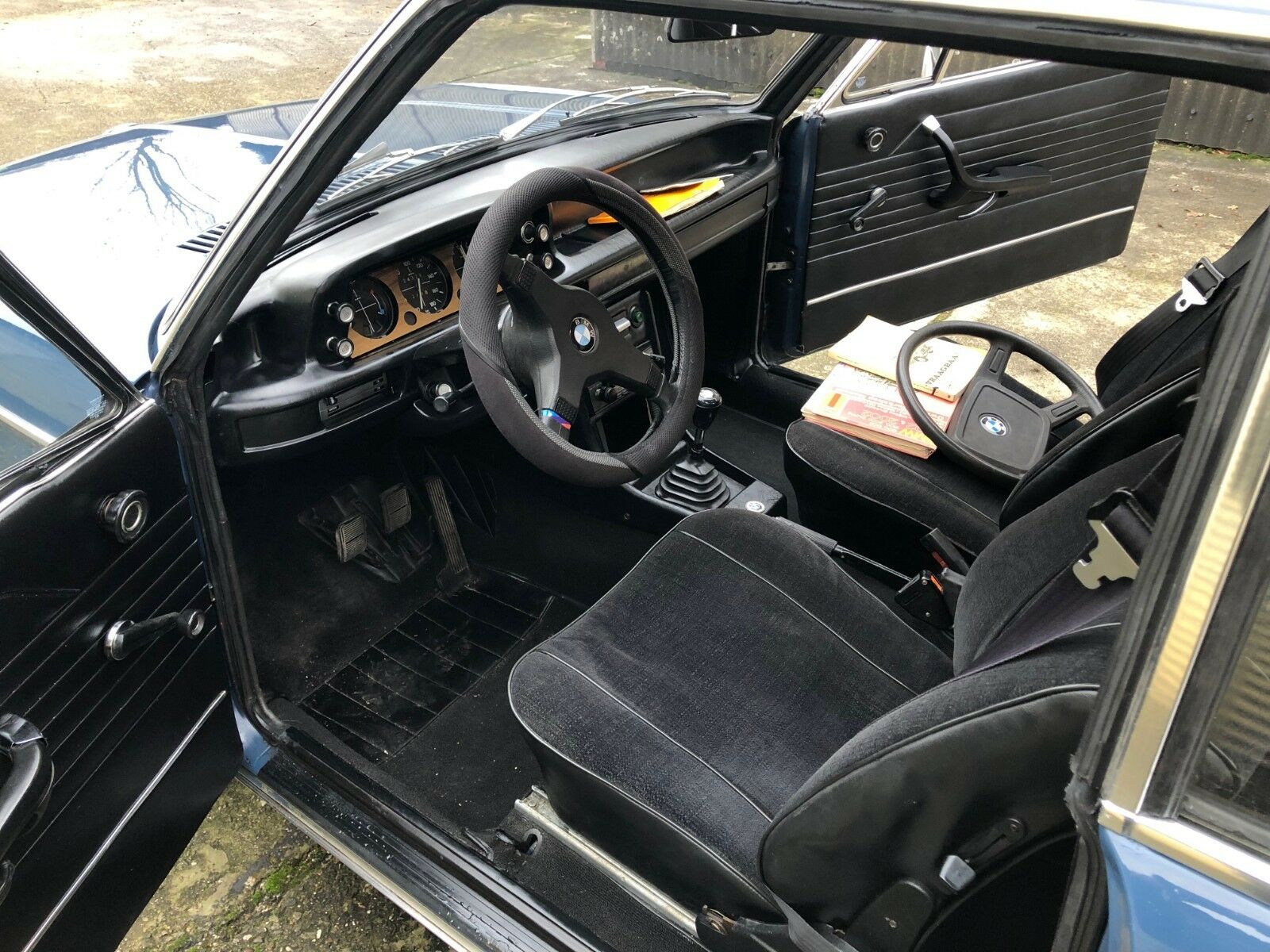 This 1975 Riviera Blue BMW 1802 Touring was purchased by the first owner in Germany who sold it to a relative before it was exported to Holland in 2002. It remained with the second until 2015, when it was purchased by the current owner who has different plans in live now and is ready to sell it.

The rare Touring body style was designed by Giovanni Michelotti and was not sold in the US market making it a very exclusive and sought after BMW.

Matching numbers on the engine, VIN, tag and paperwork make this little car the desirable combination along with the great looking 13" Alpina style (ATS) wheels and the slick top.

A repaint was performed under current ownership. Body and paint work, brake work, a service, and replacement of regular wear items have all been performed over the past four years. Major work was performed on the cylinder head after a suspected leak. Full head job including valve reseating and resealing was performed along with a new gasket, bolts and chain. At this time the rear muffler has also been renewed. Rear seal of the transmission is sweating, but not leaking.

Body does not have any rot, only some surface rust issues. Also it appear to be straight and there are no signs of accidents in the past. No rust repair was performed as it wasn't necessary. Only some spots were treaded with a body protective material.

Nice looking big chrome fog lights are installed on the bumper and the Italian style side markers/turn indicators finish it off nicely. All the glass is in great condition without pitting or deep scratches. It has an amazing looking crackfree dashboard. The trunk lid comes with all the rare coverings and the shocks to keep it up have been renewed. An early style M sports steering wheel was installed, but the original wheel comes with the car as well.

Mileage is reported to be 124328KM's but cannot be proven as these older odometers only have 5 digits and will rollover. The car certainly feels and drives like it's the correct mileage (77705 miles)

This 1802 Touring is fully roadworthy and I would personally drive it cross country without a doubt. (and I mean coast-to-coast in the USA, not just our little country 😉

The Dutch inspection (APK/TUV) is valid until October of this year. For the buyer who ever wanted to combine a Euro trip with the purchase of a car this is the right time. We can provide the legal paperwork and insurance to set you up to be able to legally drive this car all around Europe before shipping it to the USA.

It comes with a lot of service history, owners handbook, invoices, historical paperwork, service manual, workshop manual and all original keys.

Via this link you will enter the Google Drive with 91 detailed pictures, also from the underside of the car!

We have a lot of experience in selling and exporting cars to the USA. Last year we shipped 20 cars through NMT Shipping to the US. NMT has the optional full-service that relieves a buyer from all paperwork and trouble of going through brokers etc.

Typical export/import-process including everything comes down approx. $1850. This will include the following handling in Europe:

Export documentation, Customs documentation, Pre-cleaning of car, Transportation to port, Sea Freight.

And the following in the USA:

Local handling charges, Customs Importer, Security Filing Customs Clearance (ISF), Customs Harbor Maintenance, Customs Merchandise Processing, Destination Terminal Handling Charges, Destination Bond, Customs Duty.

Please note that this is an all-inclusive tariff that will make it very easy for you to just go to the port, sign off and drive away with your car! (even the import duties will be paid)

If you have any questions, please feel free to ask! We will try to take away as many questions as possible.

We realize that buying a car overseas can feel like a challenge, buy with confidence and buy from us. We have been on eBay for 20 years! With 100% positive feedback.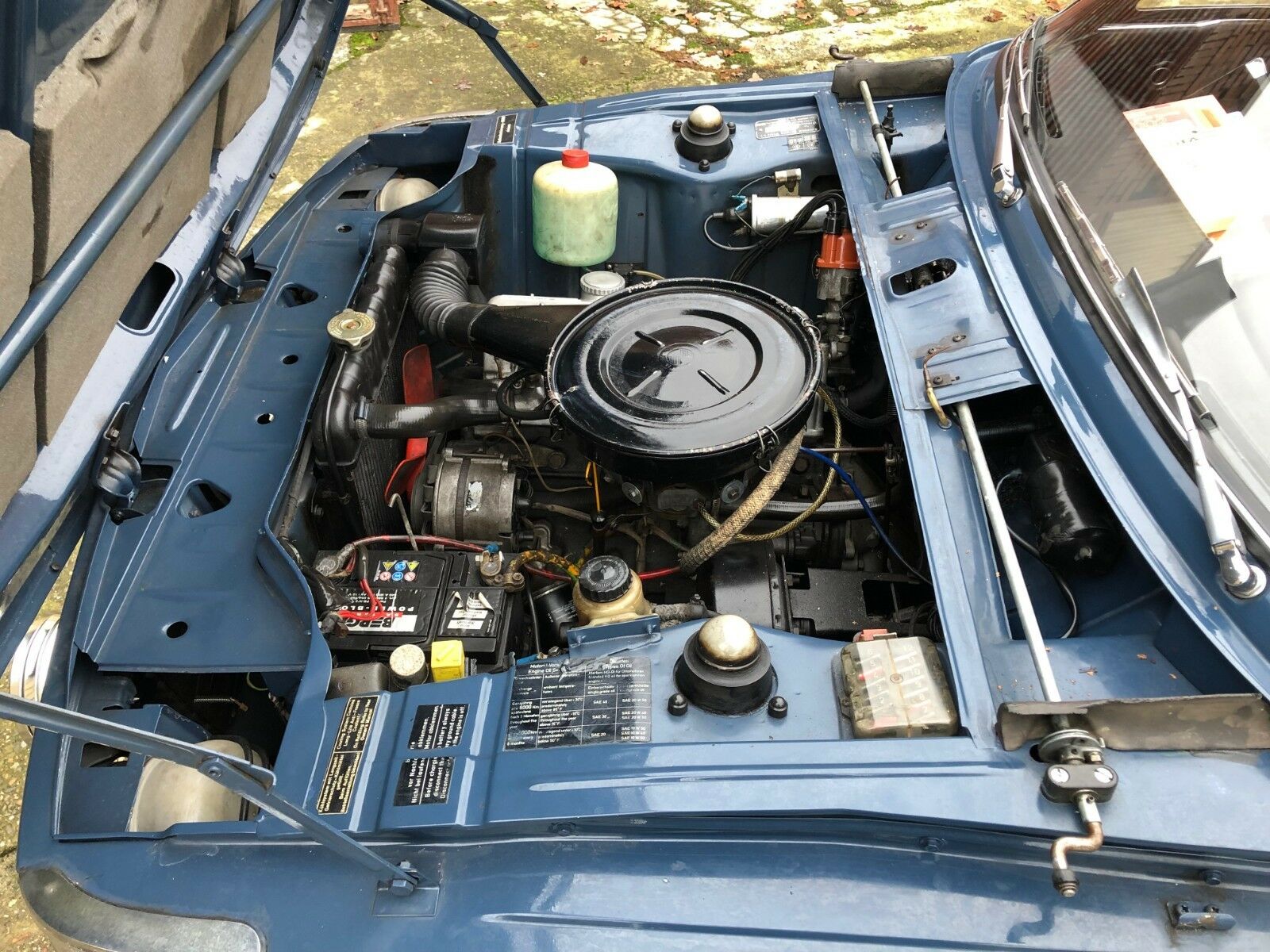 Tourings don't come up for sale often, so it's a special treat when they do. After all, only 4,075 1800/2 Tourings were made between 1971 and 1974 and, as the seller notes, none were officially imported to North America. This one certainly looks nice at first glance, but there are some oddities. 1802 Touring production ended in April 1974, which makes it a stretch to call any of them 1975 models. This chassis number – 0190 – comes from the '73 production run, which went from 0001 to 0659. Confusing things further, it is labeled as a 2002, probably done when the car was resprayed BMW 036 Riviera. The Alpina-style wheels are a nice touch but the tire sizing looks a bit off, and inside the cloth seats look tidy enough but not particularly special. The M-Tech wheel out of a 80s model is probably the most out-of-place item, though. The rest looks like a pretty tidy and very presentable example.
With some mechanical work done, the pricing on this model doesn't seem all that unreasonable even considering oceanic transportation. With 80s BMW asking prices still firmly in the "outrageous" (see my recent M6 post if you're in doubt), the 60s and 70s cars are relative steals in comparison. This is a car which will attract a lot of attention and help you stand apart from the crowd even at a BMW-specific event, yet won't break the bank for a classic to buy or run.
-Carter