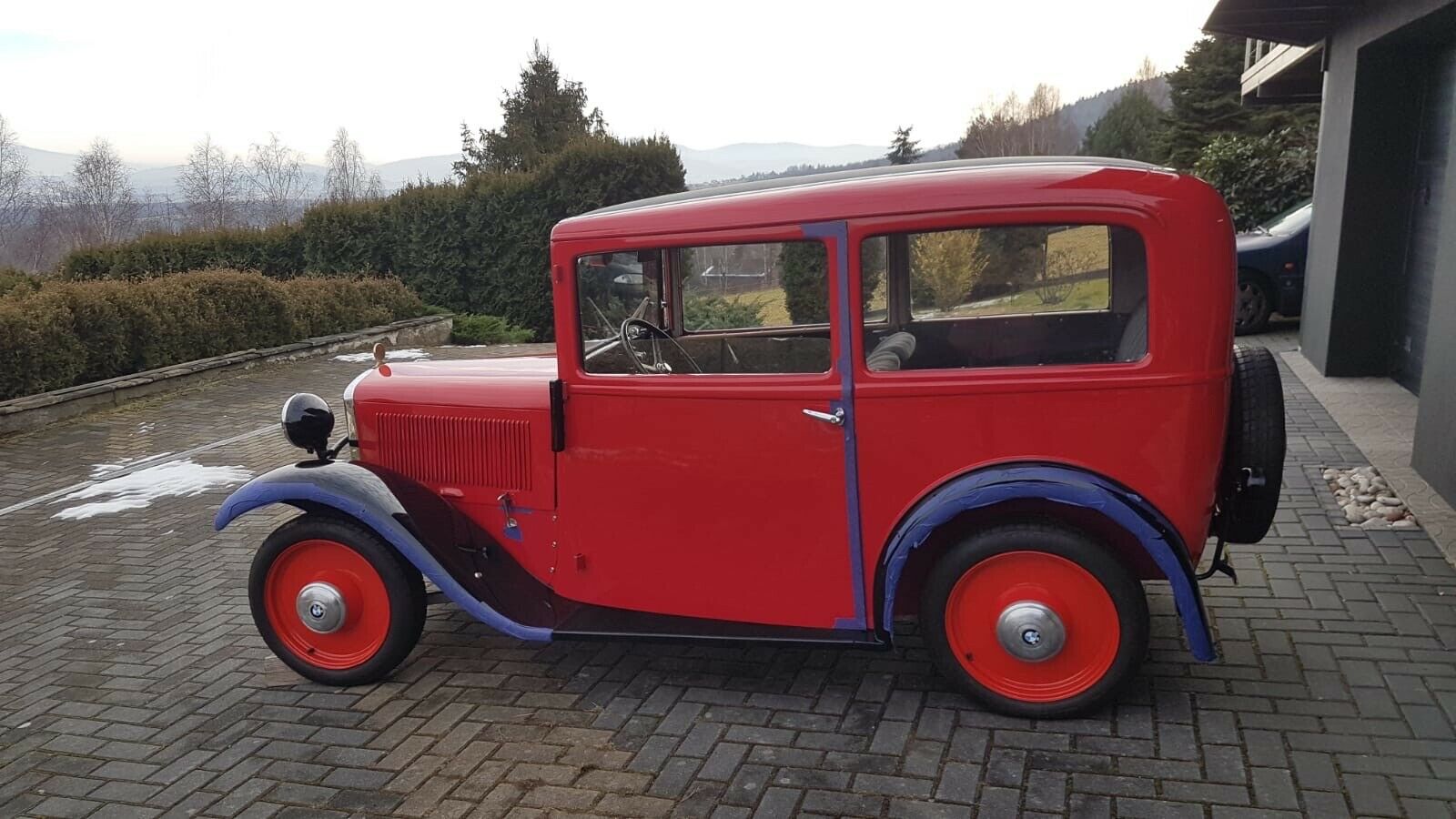 Okay, it might look odd, and not like much…but, this is genesis if you are a BMW fan.
BMW's first car was actually not of their making; it was the 3/15 it inherited with the acquisition of Dixi, itself a reorganization of Fahrzeugfabrik Eisenach, in 1928. The Dixi 3/15 was, in fact, a licensed copy of the Austin 7 – and while BMW renamed the car the 3/15 DA-2 in 1929, that is pretty much all they did. However, in 1932 BMW launched its first full-fledged car design. While it looked quite similar to the outgoing 3/15, the exterior of the 3/20 belied many changes under the skin.
The new 3/20 had a different chassis underneath, and though the body looked very similar to the 3/15 it was now assembled by Daimler-Benz in Sindelfingen. The front suspension was carried over from the 3/15 (meaning it was in large part Austin parts), as was the engine – though it was upgraded to generate 20 horsepower, with a net taxable horsepower of 3 (hence the name 3/20). BMW fiddled with the rear suspension, and added a transverse leaf-spring swing axle. Like the 3/15, these were built in Eisenach – which would go on later to built the 'EMW's I talked about back in June. Production of the 3/20 lasted only three years until 1934, when it was replaced by the heavily revised 309, the first car to sport BMW's famous kidney grille design.
These are quite rare cars to find at all, but one popped up for sale so let's take a look!
1 Comment