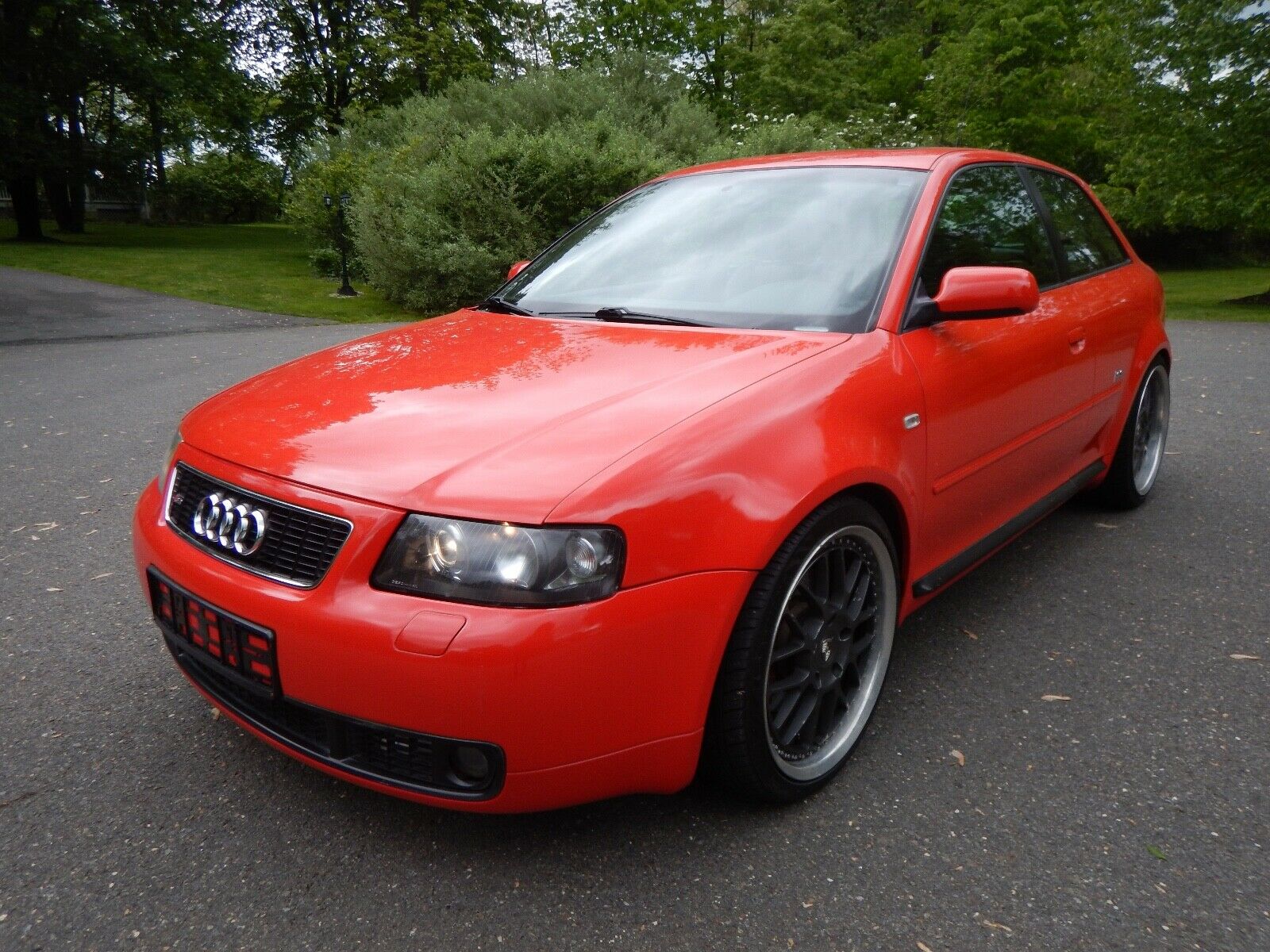 What is the price of obscurity?
Here we have a 2001 Audi S3. While the S3 has been a recent addition to the Audi lineup to bolster affordable performance options and compete against Merc's CLA and BMW's 2-series, the model has a long history which dates back to the nomenclature change for Audi. The first A3 was launched alongside the then-new A4, and while the visual similarities were strong, the two models shared little. That's because the A3 was based heavily on the Mk.4 Golf platform with transverse mounted engines. Just like the original Audi 50, though, the A3's arrival predated the Mk.4 Golf by a year.
As I've already covered in previous articles, while the U.S. had to wait until the 2004 launch of the Golf R32 to get all-wheel drive performance, Europe had enjoyed Golfs with four wheels driven since 1986. So it was a relative cinch to stick the Haldex-based all-wheel drive system into the A3 chassis where, like the TT, it would be called "quattro". And just like the TT, a high performance variant of the 1.8T would be included and become the S3 in 1999.
Again, some of the styling cues were shared with the big-brother S4, including 17″ Avus wheels and deeper, smooth bumper covers. The S3 was the first model to utilize the 'door blades' that would become signature S bits soon after. Performance was about what you'd expect from a near twin of the TT – meaning, virtually identical. But what you did get was slightly more subtle styling and slightly more practicality, with a bit more storage space and a roomier cabin. Despite the relatively negligible gains, because the 8L S3 never came here, they're a bit of a hot commodity when they do arrive. How hot?