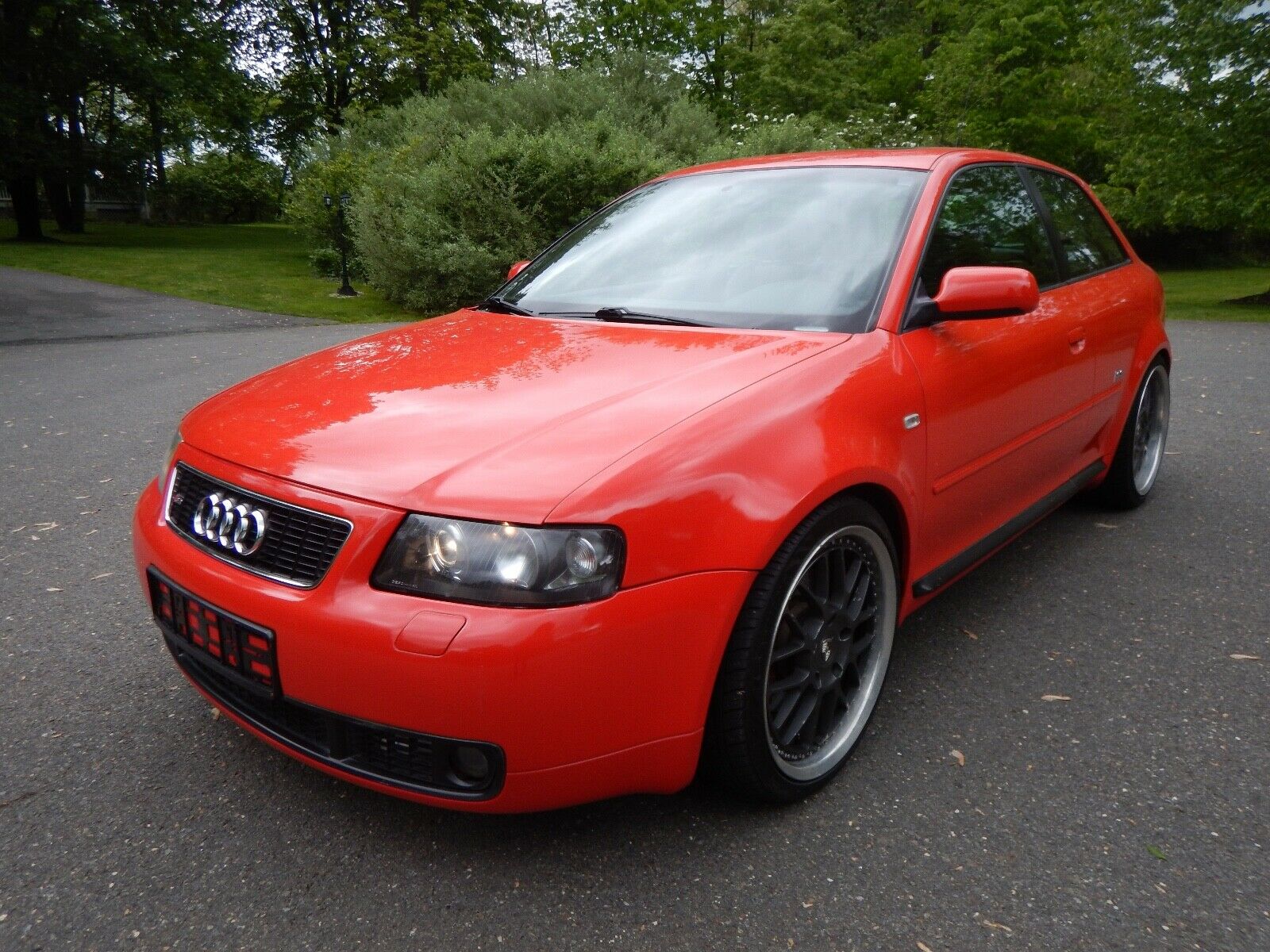 What is the price of obscurity?
Here we have a 2001 Audi S3. While the S3 has been a recent addition to the Audi lineup to bolster affordable performance options and compete against Merc's CLA and BMW's 2-series, the model has a long history which dates back to the nomenclature change for Audi. The first A3 was launched alongside the then-new A4, and while the visual similarities were strong, the two models shared little. That's because the A3 was based heavily on the Mk.4 Golf platform with transverse mounted engines. Just like the original Audi 50, though, the A3's arrival predated the Mk.4 Golf by a year.
As I've already covered in previous articles, while the U.S. had to wait until the 2004 launch of the Golf R32 to get all-wheel drive performance, Europe had enjoyed Golfs with four wheels driven since 1986. So it was a relative cinch to stick the Haldex-based all-wheel drive system into the A3 chassis where, like the TT, it would be called "quattro". And just like the TT, a high performance variant of the 1.8T would be included and become the S3 in 1999.
Again, some of the styling cues were shared with the big-brother S4, including 17″ Avus wheels and deeper, smooth bumper covers. The S3 was the first model to utilize the 'door blades' that would become signature S bits soon after. Performance was about what you'd expect from a near twin of the TT – meaning, virtually identical. But what you did get was slightly more subtle styling and slightly more practicality, with a bit more storage space and a roomier cabin. Despite the relatively negligible gains, because the 8L S3 never came here, they're a bit of a hot commodity when they do arrive. How hot?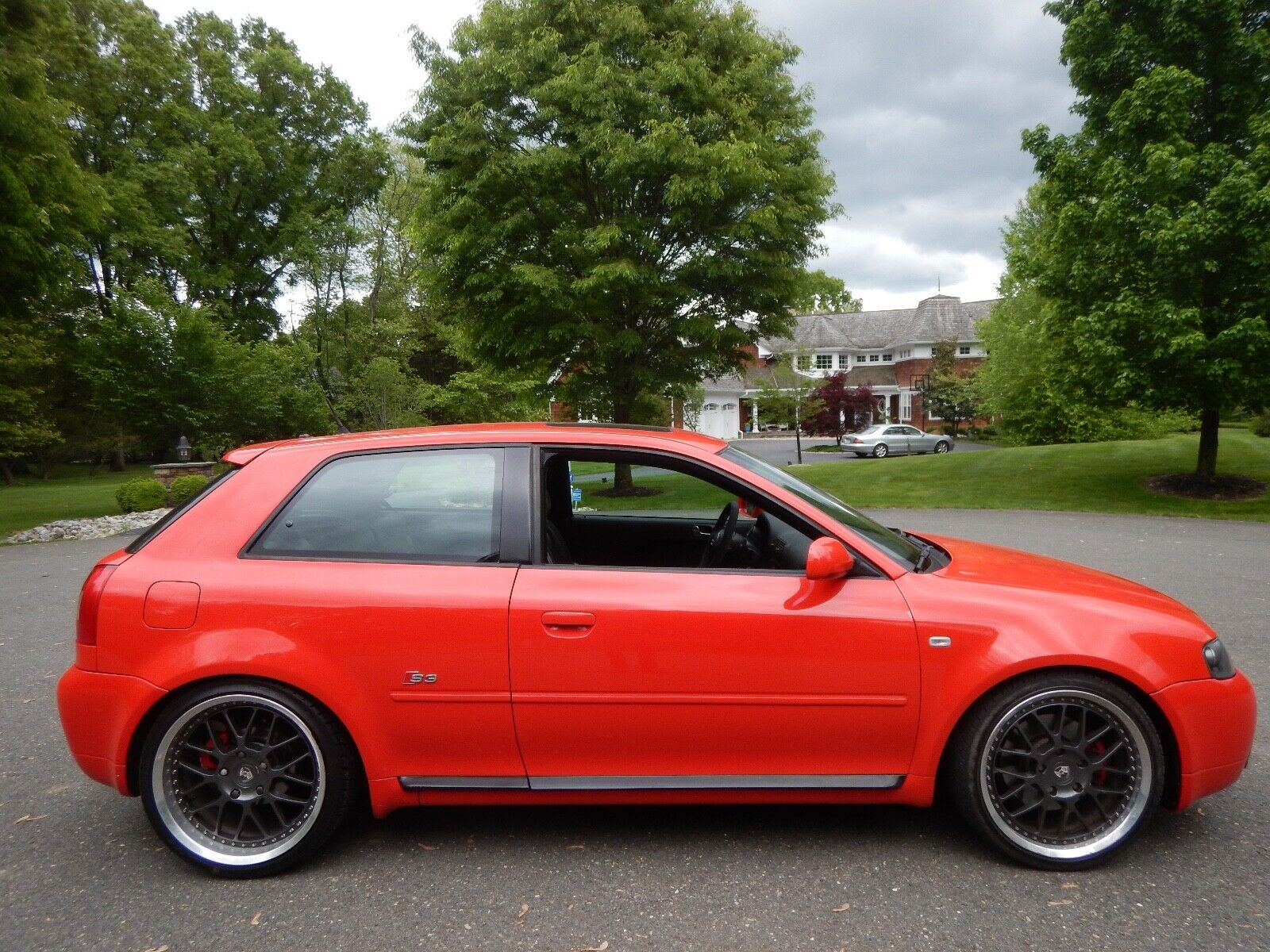 Year: 2001
Model: S3
VIN: WAUWT68L91A078482
Engine: 1.8 liter turbocharged inline-4
Transmission: 6-speed manual
Mileage: 88,000 km (54,680 mi)
Price: $28,000 Buy It Now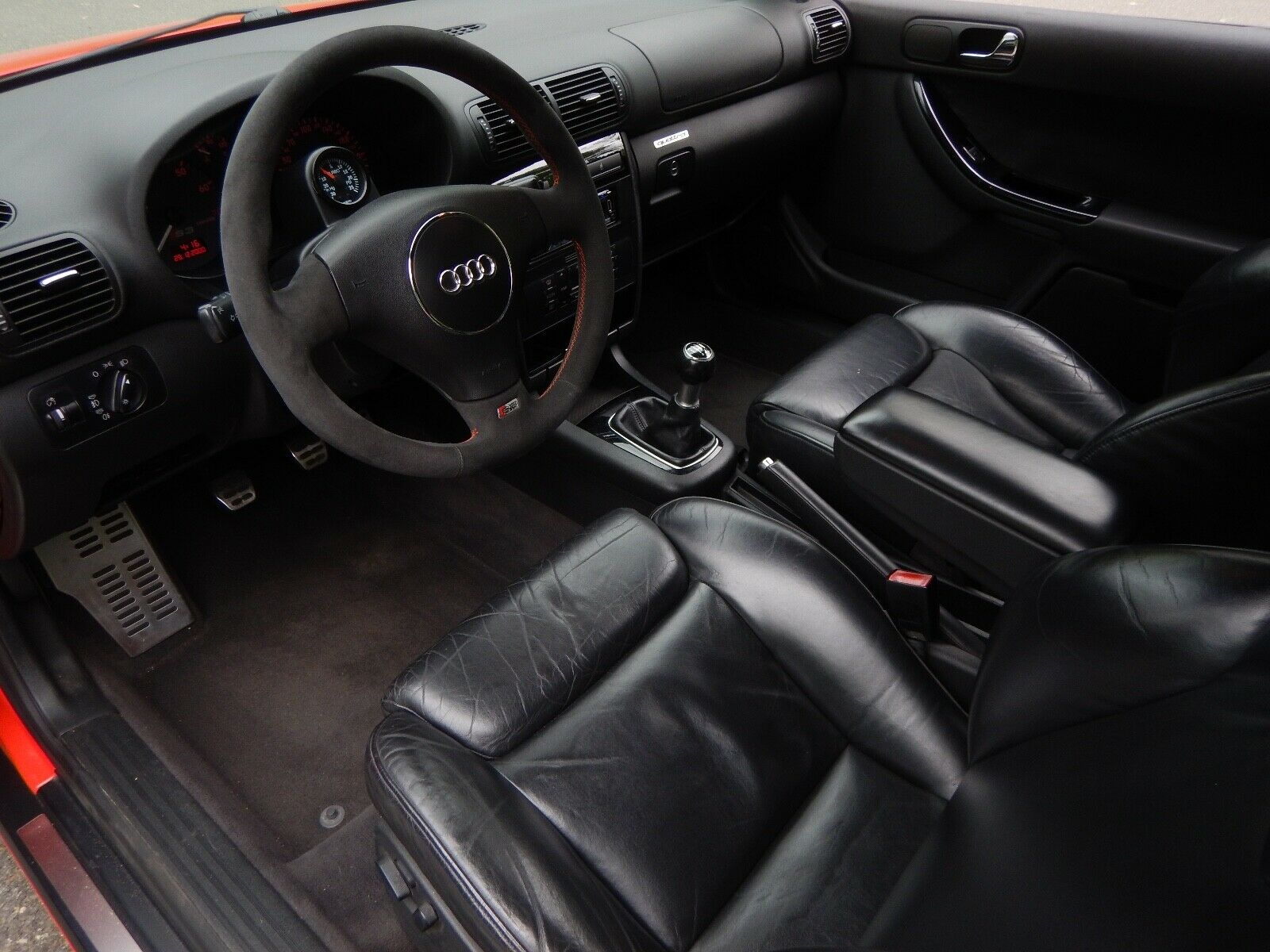 Up for sale is a 2001 Euro-spec Audi S3 Quattro that is believed to be just 1 of 5 in the United States. This 2001 Euro-spec Audi S3 has been tastefully modified. It currently has 88,000 kilometers which equate to 54,680 highway driven miles respectively. This 2001 Eurospec Audi S3 is finished in Laser Red (LY3H) with black leather Recaro seats and is mated with a Six-speed manual transmission. The original engine is a 1.8t which was bored out to a 2.1T. I have documented receipts from Eurotech Performance Group out of Georgia and from New German Performance out of Maryland, to the tune of over $10,000. ( SEE RECEIPTS IN PHOTOS) It has gone from 221hp to over 290hp! Along from having the engine upgrades I also have the original maintenance book from the Audi dealership it was originally purchased at! This 2001 Euro-spec Audi S3 has been meticulously maintained throughout its whole life doing every service and going above and beyond on preventive maintenance. Some of the modifications include an R&R ECU Tune, customs headers, and camshaft to say a few. (ALL OTHER MODIFICATIONS WILL BE LISTED IN THE PHOTOS). The pictures do not do this car justice if there are any questions please feel free to contact me at six 0 nine- 6 one 0- seven 3 seven five. Happy Bidding! Deposit of $500 is due within 48 hours Non-Refundable and buyer is responsible for shipping!
*** Disclaimer: Auto check/Carfax show a mileage discrepancy because the car is in Kilometers and was not converted into miles! So there is no mileage discrepancy!! There is 88,000 kilometers which is 54,680 miles!!
***It was imported legally in 2011. It has an actual New Jersey State Title!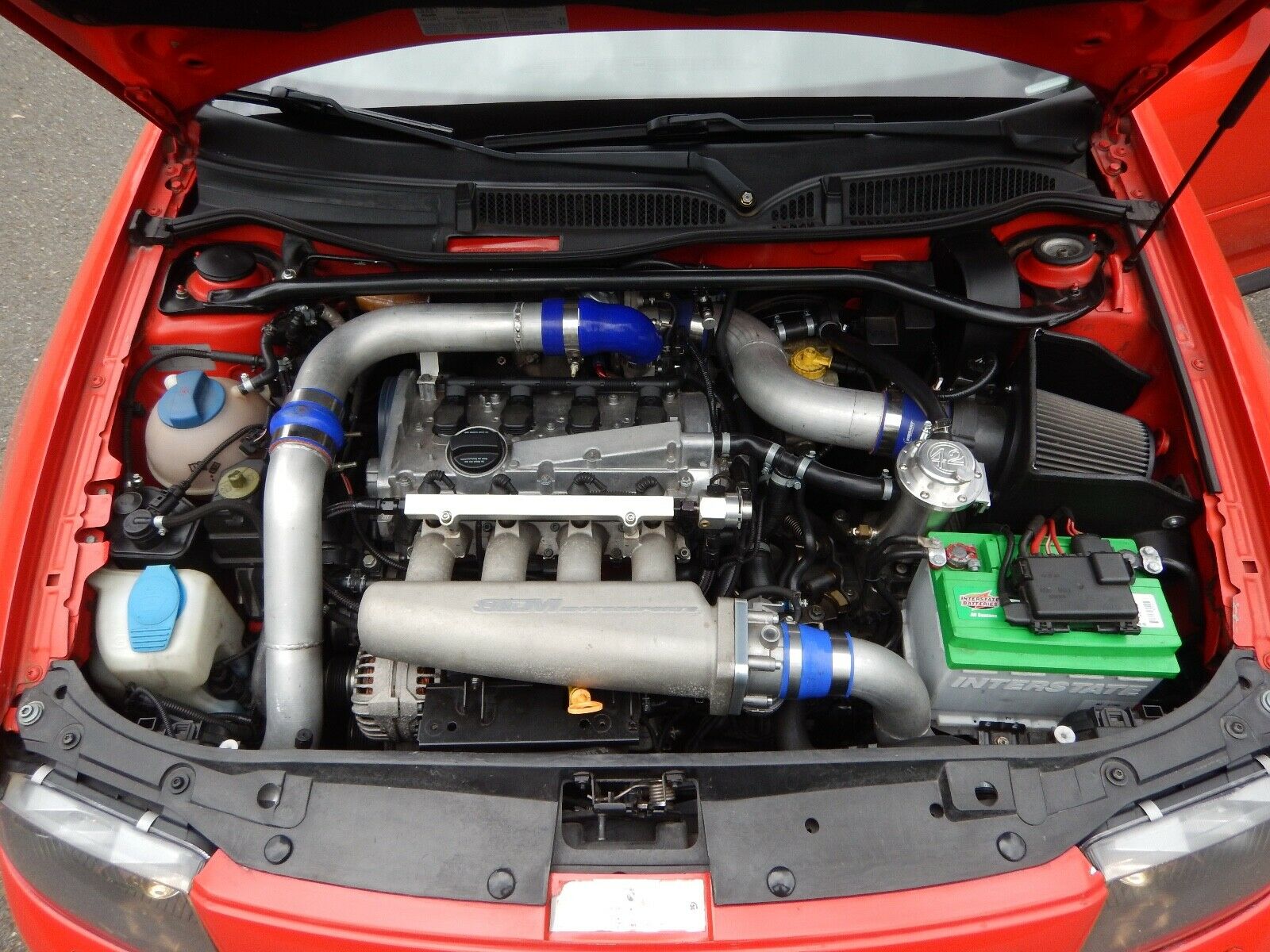 I really like the shape of the 8L S3 a lot more than the Golf Mk.4. It hides its weight significantly better, the 2-door looks a lot more slick, and it's not as shouty as the R32. What are the benefits compared to the TT? Those Recaro seats are surely a bit cooler than what the U.S. got and again you get a bit more obscurity and practicality. This one has a lot of upgrades which should make it quicker, and generally it looks quite nice outside of the poorly fitting radio. With lower miles, it should be quite desirable too.
Is it $28,000 worth of hot hatch? I suppose there are two ways to look at it. From a pragmatic standpoint, this is basically a tall TT 225 quattro and people laugh when you ask half that amount for a pristine example. From a collector standpoint, it might be better to pit it against the R32. However, I don't think the S3 is appreciated by a broader audience like the R32 is. On top of that, you can get a really pristine S3 in Europe right now for about $10,000 or less – leaving you plenty of money to get it imported and do whatever you'd like to it. But if you have to have one now, and you're too lazy to go through the importation process, here's your option.
-Carter